Brazil has yet to acquire major power status, but when it comes to global climate change governance it is already in contention to become a heavyweight champion. The international community and Brazilian civil society have been waiting to hear what Brazil would propose as its national climate plan to be submitted to the United Nations. Brazil's plan—each country's is known officially as its Intended Nationally Determined Contributions (INDC)—will form a central part of a new global agreement to be wrapped up this December in the French capital.
On Sunday at the U.N., President Dilma Rousseff used her speech to announce Brazil's INDC. The pledge, despite one or two bright spots, appears largely to dust off old policies rather than forge a new path commensurate with Brazil's capacity and potential to act.
President Dilma announced that Brazil will reduce its greenhouse gas emissions by 37 percent by 2025 and 43 percent by 2030, with a base year of 2005. Brazil is the first developing country to put forward an economy-wide target that represents real emissions reductions, and substantial ones. This is true, but Brazil's emissions already peaked roughly a decade ago, given the very high levels of deforestation which subsequently fell rapidly. The Rousseff administration is seeking credit for work done by the president's predecessor, and the new targets mean only tepid steps forward.
Civil society and analysts respond
Among the announced targets for 2030, Brazil proposes to eliminate illegal deforestation, restore and reforest 12 million hectares, and recover 15 million hectares of degraded pastures. It plans to achieve a ratio of 45 percent of renewable sources in its total energy mix, 66 percent of hydropower in its electricity generation output, a share of 23 percent of renewable sources including wind, solar, and biomass power in its electricity output, and a proportion of 16 percent of ethanol fuel and other sugarcane-derived biomass sources in the total energy mix.
Civil society groups and analysts have reacted quickly to the announcement. Marcelo Leite wrote in the leading Brazilian daily Folha de São Paulo, "Dilma Rousseff talks about her commitment to the future, but in practice she continues to glorify herself with the achievements of the past."
Carlos Rittl, executive secretary of the Climate Observatory, states that, "Although insufficient compared to what would be Brazil's fair share for keeping global warming below 2 degrees Celsius … the Brazilian climate target is one of the most ambitious announced so far for the Paris agreement."
Greenpeace Brazil has said that the 43 percent emissions cut by 2030 is not high enough. In an alternative INDC proposal produced by Brazilian civil society, including Greenpeace Brazil and the Climate Observatory, it was calculated that Brazil could achieve a 57 percent emissions cut by 2030.
Ricardo Baitelo, head of climate and energy at Greenpeace Brazil, says the INDC's electricity target doesn't go far enough. He notes that of particular concern will be increasing the share of renewable energy in Brazil's electricity output; this will require a rethink of the government's energy plan, which "still has 71 percent of all energy investments for the next decade locked in fossil fuels."
Given Brazil's huge potential for wind and solar energy, it could be doing much more to diversify its energy away from fossil fuels and drought-vulnerable hydropower. The ethanol target is encouraging, but it is insufficient given the transport sector is responsible for nearly half of Brazil's energy sector emissions. The electrification of parts of the transport sector should be prioritized, taking into account the massive opportunities for carbon reductions and co-benefits to reduce air pollution and improve mobility and production.
In regards to the agriculture targets, Marina Piatto, a researcher at Imaflora (Instituto de Manejo e Certificação Florestal e Agrícola) describes the aim of restoring an additional 15 million hectares of degraded pastures as a positive one given the opportunity to lower emissions and prevent soil degradation.
Guy Edwards is Research Fellow and a Co-Director of the Climate and Development Lab at Brown University. He is also an associate at the sustainability strategy group, Nivela.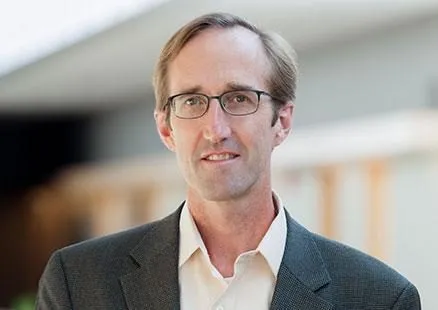 The forestry targets throw the sucker punch. Brenda Brito, a researcher at Imazon (Instituto do Homem e Meio Ambiente da Amazônia), says that the Brazilian government proposal is reneging on an already-existing commitment to stop illegal deforestation across Brazil. Greenpeace Brazil Climate & Energy Campaigner Pedro Telles said, "One aspect of Brazil's plan that causes great concern is that President Dilma said the government will take 15 more years to stop illegal deforestation … the government cannot wait until 2030 to make sure the law is enforced."
An exclusive process
The INDC process in Brazil has not been inclusive or participatory. For months, Brazilian civil society has bemoaned the government's unwillingness to share its plans for the INDC and invite them to the table. Although the government held two preliminary public meetings on the preparation of the INDC (about the same number as the United States), Brazil's Climate Observatory, made up of more than 30 civil society organizations, requested to see the INDC before its official submission.
This year differs markedly from the build-up to the Copenhagen climate summit in 2009, when Brazilian businesses and civil society groups succeeded in pushing the government to adopt an ambitious pledge for emission reductions. Brazil's former environment minister and presidential candidate, Marina Silva, said the government left the announcement of the INDC until the last minute to avoid receiving criticisms and contributions from Brazilian society (link in Portuguese). The situation reflects the ongoing political and economic crises engulfing Brazil, where climate change has been a peripheral issue for the Dilma administration and a Brazilian Congress beset by corruption scandals, an economic recession, and the threat of government paralysis brought on by calls of impeachment of the president. This represents a missed opportunity to bring on board citizens and private sector actors alike—each of whom are critical for building a low-emission and resilient economy.
A world champion in Paris?
Brazil's INDC matters for global efforts to fight global warming. It is one of the top players needed to ensure a new climate deal in Paris that is adequate to the task of addressing this urgent issue. Brazil is the world's seventh largest emitter of greenhouse gases and plays a major role in the global carbon cycle. At the U.N. climate change talks, Brazil coordinates its positions with the powerful BASIC group made up of India, China and South Africa.
As the first major developing economy to adopt an absolute, economy-wide target, Brazil's INDC sends a positive signal for reaching a new climate agreement. The inclusion of targets for both 2025 and 2030 seem in line with those countries calling for five-year review cycles and an increase of ambition over time. The INDC also complements the German-Brazil Joint Statement on Climate Change, which includes the goal of decarbonizing the global economy this century, a promising indication that Brazil will push for the inclusion of a long-term mitigation goal in the Paris agreement.
Despite these positive aspects of Brazil's INDC, its level of ambition is insufficient. Brazil's current malaise, brought on by economic and political crises, is important to consider as national climate policy has suffered while the current administration struggles to keep its head above water. The successful implementation of these policies (let alone future targets) remains a contentious issue. It is not too late for the government to bring civil society and private sector actors back to the table and be open to constructive criticisms and proposals to increase the ambition of its INDC. If Brazil is to obtain champion status on climate change, then these actors will have to be alongside it in the ring.
Guy Edwards and J. Timmons Roberts are authors of a new book out this November by MIT Press called

A Fragmented Continent:


Latin America and the Global Politics of Climate Change

.
The findings, interpretations and conclusions posted on Brookings.edu are solely those of the authors and not of The Brookings Institution, its officers, staff, board, funders, or organizations with which they may have a relationship.