In September 2014, we released a study on mineral and energy resources in Greenland and were honored to have Aleqa Hammond, then the Premier of Greenland, with us at Brookings for the launch event. Since gaining political autonomy from the Kingdom of Denmark in 2009, successive governments in Greenland have been aggressively promoting the development of a mining industry as a solution to its deep and worsening economic woes. Our study concluded that Greenland was likely to develop large-scale mining and energy projects eventually, but that the pace of development would be much slower than the government of Greenland anticipated due to steep declines in iron ore prices and unrealistic expectations of demand for rare earth elements.
A lot has changed since then, but our original conclusions still hold. While there has been progress on smaller mines such as the Aappaluttoq ruby and sapphire project in southwest Greenland, it appears increasingly unlikely that any of the large-scale mining and energy projects that Greenland has been counting on will get off the ground in the near term. Global events beyond Greenland's control have conspired in recent months to reduce the incentives for investment in mining and offshore oil and gas projects.
Political Crisis in Nuuk, But Siumut Remains in Control
Following her trip to Washington, Premier Hammond became embroiled in a political scandal concerning the misuse of public funds. She resigned from office and an election was called. Hammond's incumbent Siumut party, now under the leadership of former Environment Minister Kim Kielsen, held on to power against its main rival by a tiny margin of 326 votes.
All major political parties in Greenland support the development of a mining industry, but the two main parties are divided on the issue of uranium mining, with the opposition Inuit Ataqatigiit (IA) party opposed on environmental grounds. However, following the election Siumut successfully negotiated a coalition government, bringing together rival parties (the Democrat party and Atassut) that support uranium mining.
Ebola Outbreak Leads London Mining to Bankruptcy
Global events continued to conspire against Greenland's efforts to develop a mining industry. Just before the November elections London Mining, the British company developing the Isua iron ore mine, went bankrupt and was placed into receivership after incurring heavy losses at its Sierra Leone mine due to the Ebola crisis.
As we noted in our report, London Mining's project in Greenland sought to attract investments, labor and engineering support from Chinese partners, but the company was not successful in its efforts to secure that support given the high costs of the project (estimated at about $2 billion) and the unique engineering challenges associated with the project. Nevertheless, the company's plan to bring nearly two thousand foreign workers to Greenland along with the government of Greenland's efforts to pass legislation that would exempt workers on large projects from Greenland's minimum labor standards sparked an enormous controversy in Denmark over the scope of Greenland's autonomy. It also led some commentators in Denmark and elsewhere to suggest that this investment was part of a larger strategic plan by Beijing to establish a foothold in the Arctic region. We concluded in our study that there was no evidence of any such geopolitical connection and emphasized that, contrary to many reports, there was in fact no Chinese investment in Greenland.
Last week, London Mining's Greenland operations were purchased by a Chinese investment and trading group based in Hong Kong. Like London Mining, the project's new owners are unlikely to develop the Isua project unless they can locate a major Chinese mining company willing to provide capital, labor and engineering. This would seem unlikely in the near term given the precipitous drop in iron ore prices since 2012 and increased production by the international mining majors.
The buyer, General Nice, is a privately held trading and investment conglomerate with subsidiaries in mainland China, Hong Kong, India, Singapore and South Africa. The company's corporate background is unclear. It was founded in 1992, but a quick search reveals no information about the group's activities prior to 2006, when General Nice acquired Singapore-listed Abterra. This listed subsidiary has reportedly come under scrutiny in Singapore for its lack of transparency concerning unusual investments in coal mines in Shanxi province. General Nice has made a handful of financial investments in overseas mines, all in partnership with major mining companies from mainland China. The company does not appear to have experience operating iron mines.
China Cancels Its Rare Earth Production Quotas
China's decision last week to drop export quotas on rare earth elements is another bad sign for Greenland's plans to develop mining projects. Investment in rare earth projects outside of China has largely been driven by expectations of limited supply from China, where production capacity has been restricted by quotas on both production and export. The removal of the export quotas may reduce interest in international rare earth projects, including the two projects in Greenland.
Security concerns expressed in Denmark over the mining of uranium and rare earth have not yet been resolved. A working group established in early 2014 between Greenland and the Danish government to resolve these issues was scheduled to conclude in late 2014, but these talks have been interrupted by the change in government. While the new coalition supports uranium mining, these issues will have to be worked out before mining can move forward. This is particularly important for the development of the Kvanefjeld rare earth project, which contains significant levels of uranium, but may also be a factor for the Kringlerne rare earth project—which does not contain uranium – as Denmark has reserved the right to reject proposed rare earth projects on security grounds regardless of uranium content.
In addition, several rare earth element projects outside China (but not in Greenland) have in fact moved ahead, further reducing the urgency to develop a project in Greenland.
Falling Oil Prices
Oil extraction was always at best a long-term prospect for Greenland due to harsh conditions, limited infrastructure and the wide availability of cheaper alternative supplies. As oil prices started falling in June 2014 and global demand growth slowed, arguably the need for exploration in high-cost areas like Greenland further diminished. Thus, in September we concluded that under the most optimistic scenario it would take at least ten years before commercial oil production would take place in Greenland. Oil prices have continued to fall, and if prices remain low the timeline for exploration in Greenland is likely to be further extended.
Dim Economic Prospects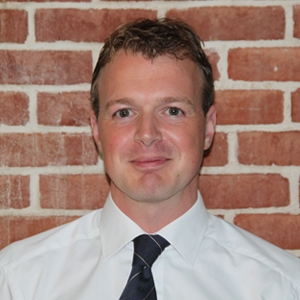 Former Brookings Expert
Senior Research Scholar, Director of Global Natural Gas Markets
, Columbia University, SIPA Center on Global Energy Policy
Doctoral Student -
Department of Government, Cornell University
None of this is good news for Greenland, which has hoped to meet anticipated budget shortfalls with revenue from new mines. This week the new government publicly acknowledged the difficulty in securing major investments in the near term and will place more emphasis on developing infrastructure to support the tourism industry, which now appears to be Greenland's best hope for economic development. One such project is a proposed new airport serving the tourist hub Illulissat. Any such measures will be important as the government faces a growing gap between expenses and the annual block grant from Denmark, which is likely to increase further as the population ages.
The findings, interpretations and conclusions posted on Brookings.edu are solely those of the authors and not of The Brookings Institution, its officers, staff, board, funders, or organizations with which they may have a relationship.