Over the last few years, Indian Prime Minister Narendra Modi's government has sought to deepen its relationships in the Middle East (or what Delhi calls West Asia). It has continued its predecessors' approach of maintaining links with Israel, the countries of the Gulf Cooperation Council (both the Qatar and Saudi/UAE wings), and Iran. Arguably, the latter is the least significant of the three for India—and definitely less crucial than India's partnership with the United States for Indian interests. Nonetheless, for Delhi, Iran is important because of a) India's energy interests, and b) connectivity to Afghanistan and Central Asia. Both could be affected by the Trump administration's withdrawal from the JCPOA, which Modi in an India-Iran joint statement two years ago said represented a "triumph of diplomacy and sagacity." In its response today, New Delhi was careful not to condemn the U.S. action—but it will not welcome the step, particularly as it comes at a time of global and regional flux and uncertainty.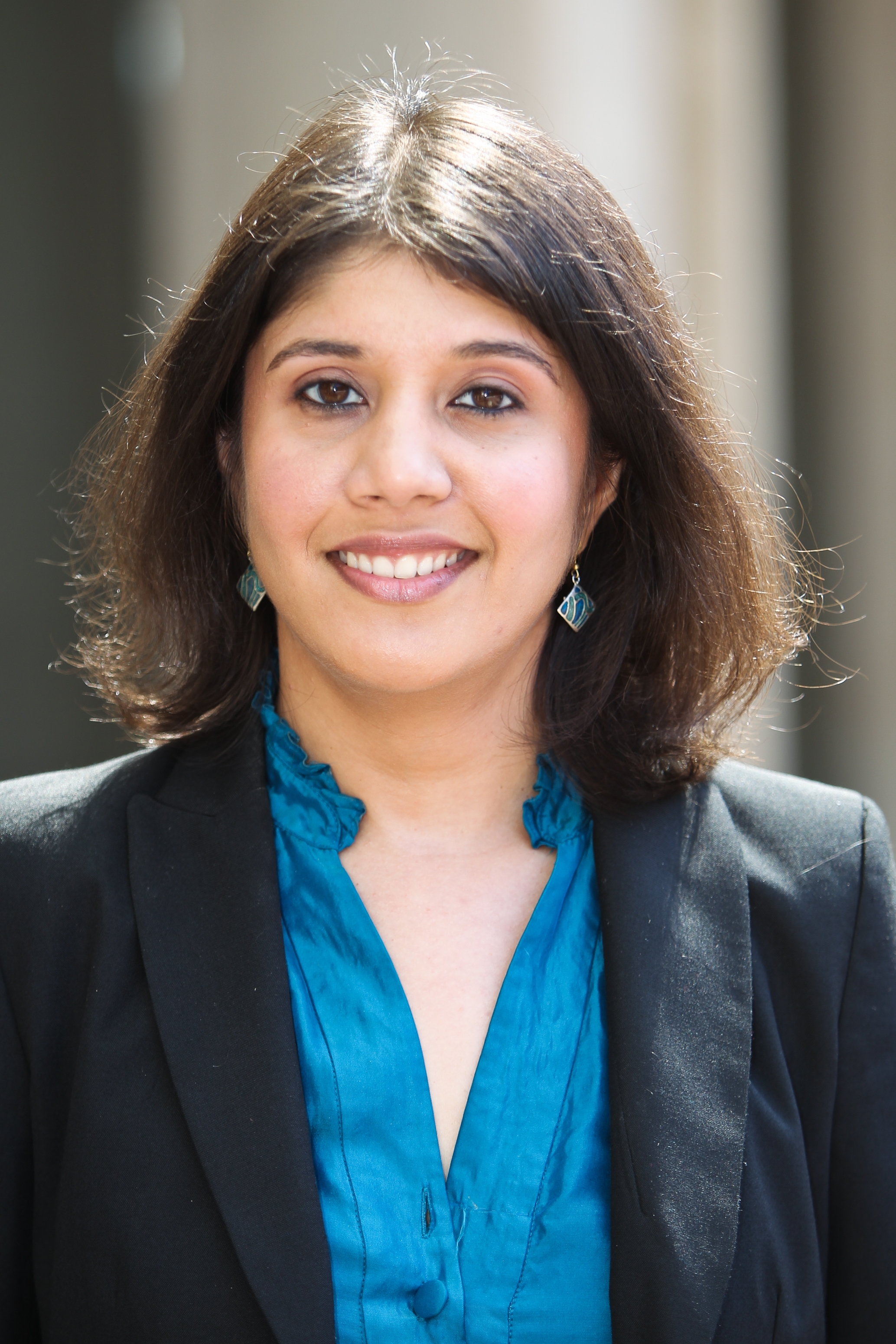 Big energy players
Iran is India's third-largest supplier of crude oil after Saudi Arabia and Iraq. It has recovered some of its market share in India after sanctions caused it to fall from second place in 2008-09 (accounting for 17 percent of Indian oil imports) to seventh place in 2013-14 (accounting for 6 percent of Indian oil imports).
India, which is the third-largest global oil consumer and imports three-quarters of its oil, will be assessing how the re-imposition of U.S. sanctions on Iran might affect this supply. Delhi will want to find a way to maintain as much of this supply as it can—including by seeking exemptions if possible. But, if it has to comply with sanctions, the system is better prepared, having done so before. Indian officials will even try to see if this development could represent an opportunity. Iran, for whom India is the second-largest market, might offer it better terms to try to maintain its market share. Delhi could take this up to an extent if, as it has done in the past, it can pay in rupees. Or it could ask Saudi Arabia or the UAE or Kuwait to make a competing offer. In reducing imports last year to force a much-delayed Iranian decision to give an Indian company the development rights to a gas field, Delhi has shown that it is willing to use its leverage.
Indian private- and public-sector companies that are engaged in importing oil or subsidizing downstream companies—or are involved in the Iranian sector—will also be assessing the impact on their operations and their bottom lines. Many of these companies have interests in the United States that they will also need to factor in to their next steps.
Oil prices
Beyond the bilateral energy questions, the Indian government will be closely watching the impact of this step on oil prices, since that has implications for the Indian economy. And with a general election due in the next year (not to mention some crucial state elections in the meantime), Modi will also be concerned about the political implications of any oil price increase.
The country and the Modi government have benefited from lower oil prices over the last few years. When Modi took office, the price for the Indian crude basket was $108.05 per barrel; just before the Iran deal, it was $57.19 per barrel; and by the end of 2015, it was $33.36 per barrel. This gave India's economic policymakers more fiscal space and Modi more political space—both of which will be hurt by much higher prices. Oil prices have already crossed $70 per barrel.
My colleague Samantha Gross has indicated that energy markets have already priced in a U.S. withdrawal from the JCPOA and that there is sufficient spare capacity to absorb the expected loss of Iranian oil. Much will depend, according to her, on whether Riyadh, Moscow, and others decide to increase production (they might have little incentive to do so at the moment); whether American producers can do so given certain infrastructure constraints; and the state of affairs in producers like Venezuela and Iraq (if Tehran retaliates there, for example, that could affect its production levels and global prices).
Regional connectivity
Delhi will also be concerned about the impact on its regional connectivity plans that have been driven by both geopolitical and geoeconomic interests. In the absence of a corridor through Pakistan, India has seen Iran as a potentially crucial transit route to Afghanistan and Central Asia (and eventually via the International North South Transport Corridor even further). This objective—and China's base in Djibouti and its role in developing the Pakistani port of Gwadar—has shaped India's desire to invest in upgrading the Iranian port of Chabahar. Arguably more than energy trade, this has led to increased bilateral engagement, including Modi's May 2016 visit to Iran and President Hassan Rouhani's February 2018 visit to India.
While the Chabahar initiative was in the works for years, the JCPOA (and potential Chinese competition) gave it new momentum. In 2016, Modi committed to spending $500 million on the project. Since then, ministers have exchanged visits, and there have been two related Afghanistan-India-Iran ministerials, as well as a trilateral transit agreement and Indian wheat shipments to Afghanistan via the port. Nonetheless, the project has continued to suffer delays—in identifying a private sector partner, for instance. There have also been reports that Tehran has expressed interest in Chinese investment in the port (though this might be negotiating tactic). And Trump's latest move will only further complicate India's plans.
It is worth keeping in mind that the India-Afghanistan airfreight corridors have made this transit route via Iran less indispensable, and Taliban gains might have made it less feasible anyway.
The exact impact on Indian energy and connectivity interests will depend on the fine print of the sanctions re-imposition, on whether India can get exemptions (the U.S. response when India shipped wheat to Afghanistan through Chabahar, for example, was relatively measured reflecting a greater understanding of India's position and its role in Afghanistan), on the alternate oil supply picture, and on the feasibility of alternative payment mechanisms that Delhi and Tehran have tried to put in place.
U.S.-India ties
The Trump administration's withdrawal from JCPOA would not have come as a surprise to the Indian government. Delhi knew it was a possibility when President Trump was elected. It is likely that Modi indeed discussed this scenario in recent conversations with French President Macron, British Prime Minister May, and German Chancellor Merkel, as well as fellow oil importers in Asia (Japan and China).
But there's a difference between knowing that Trump twists might be around the corner and having to deal with them (or like them). Washington's JCPOA withdrawal is not an unmanageable problem for India, but it creates complications that will require it to expend time and resources that are already in short supply. For Delhi, it will also add another difficult item to the U.S.-India agenda. Officials on both sides are already grappling with economic frictions, and trying to minimize the impact of congressional sanctions on Russia on India's ability to pay for its defense purchases from that country and on American defense companies' ability to sell to India.
The JCPOA withdrawal will also reinforce concerns about U.S. reliability. And it will have broader implications for the Middle East, a critical region for India. Moreover, Delhi will worry about it creating more space for China in Iran and the region more broadly. Finally, the Modi government will see the U.S. withdrawal as adding to the global uncertainty that has been affecting its geopolitical, economic, and political options.
Despite these Indian concerns, don't expect public wrangling with the United States. Delhi has other strategic interests at stake with Washington, and will see private discussions with U.S. counterparts as a more effective way of safeguarding its Iran-related interests. It might even use its willingness to comply with sanctions as leverage with the United States to secure more crucial objectives. In addition, Delhi will engage with Tehran to try to mitigate the impact of the American step. It will, moreover, continue its interactions with other key oil producers, including Iraq, Russia, Saudi Arabia, and UAE, as well as discussions with fellow consumers. And Delhi will engage with Berlin, London, Paris, and other European partners to manage the fallout, giving added impetus to the Modi government's stepped-up outreach to Europe.