China's emerging Belt and Road Initiative—BRI, or the so-called "New Silk Road"—aims to improve dramatically trade connectivity between growing industrial production in China and lucrative European markets. As part of the initiative, Beijing also promises to deliver outcomes for transit countries. China is said to be spending several billions of dollars per year in 60-odd countries.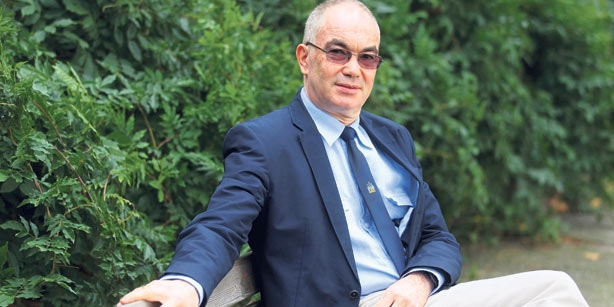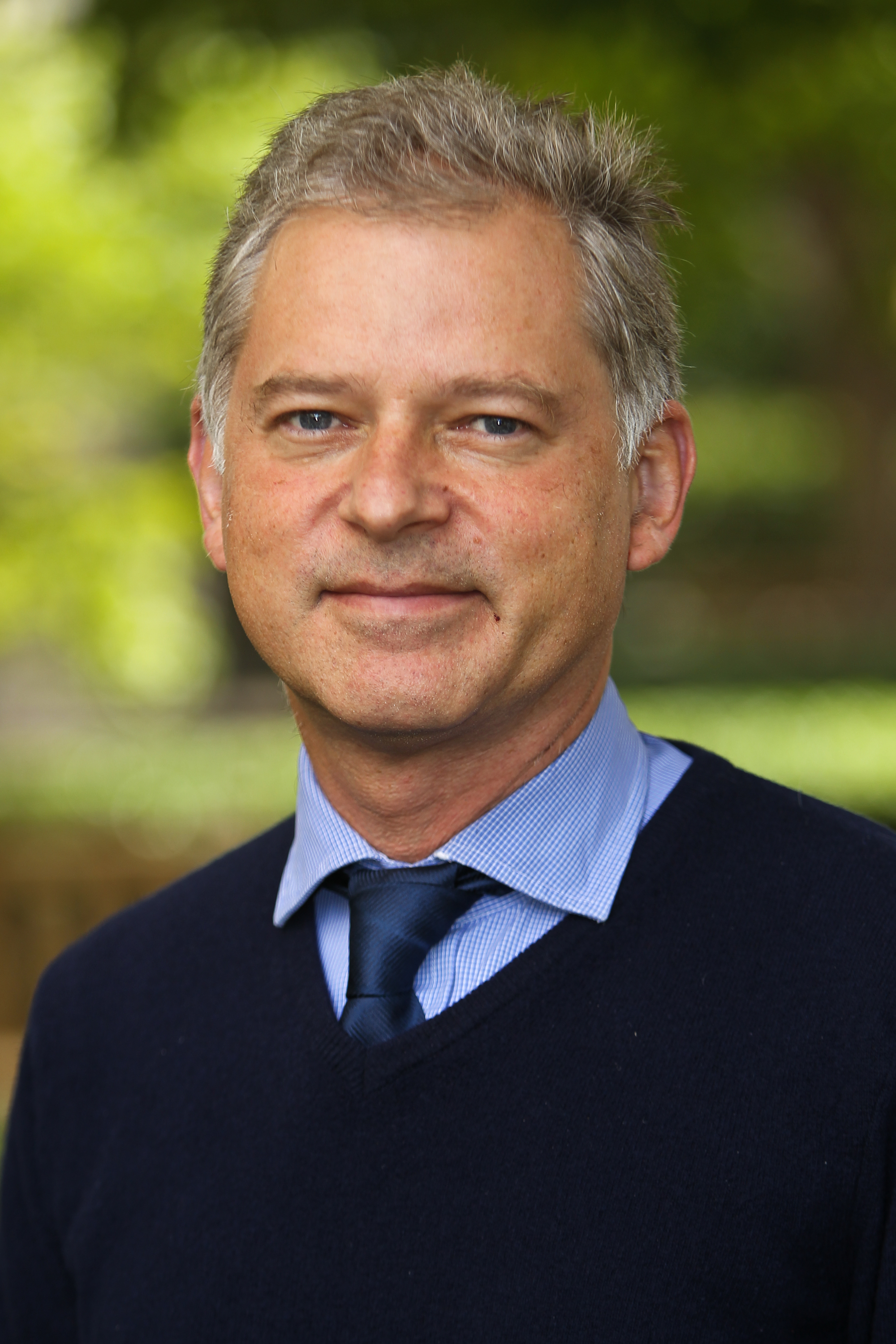 Former Brookings Expert
Senior Fellow, Mossavar-Rahmani Center on Business and Government -
Harvard Kennedy School
Kazakhstan is a critical node and is now on the verge of China's embrace. Not surprisingly, the government in Astana is keen to benefit from the project: It seeks to diversify its economy away from exporting oil and natural resources and wants to improve its road and rail infrastructures in order to expand its logistics sector. If successful, this could help Kazakhstan move from being a middle-income to a high-income country.
Our recent visit to Kazakhstan and the Khorgos Eastern Gate area starkly revealed the dilemma that Kazakhstan faces. Here, we argue that for Kazakhstan to become a high-income country, it will be important that the United States, the European Union, and other major Asian countries take a strategic interest in Kazakhstan and its region. Russia is far from offering an economic outlet for Kazakhstan and the rest of Central Asia. By ensuring that BRI does not infringe upon free trade and liberal market principles, the United States and the EU together can help Kazakhstan to truly prosper, while also protecting the international liberal economic order.
Discovering Khorgos
Our exposure to the Khorgos Eastern Gate began with a visit to tax-free shopping malls that straddle the Chinese-Kazakhstani border. In contrast to the bustling nature of the Chinese side, the Kazakhstani side was quiet. The practically empty shop we stepped into had shelves filled with Chinese products. It looked like a Chinese outlet rented by Chinese traders to cater to (presumably) primarily Chinese customers.
The picture we saw depicts the cusp of potentially major Chinese influence. The once-sleepy Kazakhstani region next to the Chinese border, long considered the middle of nowhere, now hosts the China-Kazakhstan tax-free border zone (administered by the International Center for Business Cooperation, or ICBC), the Khorgos Gateway Dry Port, the Altynkol railway crossing, and a major land crossing under construction. There is also a plan to build a city of 100,000 to house the people to be employed there. Could Khorgos—which sits, geographically, at the center of the Asian continent—become the "Rotterdam of the future," as some have predicted?
Kazakhstan is the ninth-largest country in the world in terms of territory, but its population and GDP are utterly dwarfed by its neighbor China. Its national population is less than that of Beijing alone, and its economy was less than 1/45th the size of China's in 2016.
But its value to China is significant: Kazakhstan is a key transportation belt to get Chinese products to markets in Europe. Chinese interest in the country is both a blessing and a curse. China boasts that Kazakhstan joins 67 other countries (according to the latest count) in receiving Chinese-built infrastructure networks (railways, roads, digital facilities, ports, airports, energy plants); but at the same time, it risks becoming overwhelmed by Chinese economic influence. Some fear the country's sovereignty could be eroded.
Khorgos by the numbers
Khorgos—a bustling town along the old Silk Road almost a millennium ago, but one that lost its commercial vitality in medieval times as trade shifted to sea routes—is reawakening under the Chinese-driven project.
The nearby Altynkol train station received 40,000 containers in the first 10 months of 2017, double last year's traffic. The ultimate goal is for trains to be able to travel the 3,000 kilometers across Kazakhstan from China via Khorgos, all the way to the Caspian Sea and into Russia. Trains are expected to travel 11,500 kilometers from Lianyungang in the Eastern Chinese province of Jiangsu to Duisburg in Germany—again, via Khorgos—in 13 to 15 days (it currently takes about a month for ships to travel from China to Europe). Currently, five cargo trains per day come through this station. "The goal is 40 per day" says one of the operators, a Kazakhstani man fluent in Mandarin.
A new land border crossing connecting Khorgos with its Chinese counterpart Horgos is also nearing completion. This ultra-modern crossing will eventually handle 2,200 trucks and 300 small vehicles every 24 hours. An impressive four-lane highway begins here, too: what will become the "Western China-Western Europe Highway." But at the old land crossing a few miles away, we saw a long line of trucks on the Kazakhstani side of the border waiting to clear Chinese customs—suggesting ongoing efficiency shortfalls and/or the possibility that there are politically-motivated obstacles to a freer flow of traffic.
Nevertheless, the Khorgos Gateway Dry Port and a logistics zone are slowly coming online, and a multi-billion-dollar proposed industrial park aspires to attract tax-free foreign direct investments. The Dry Port container yard—managed by Dubai-based Phoenix Mills—is running at low capacity now, but can handle 18,000 containers with a plan to double that within a year. Two huge 41-ton gantry cranes tasked to handle these containers dominate the landscape of these Eurasian steppes.
Meanwhile, the Kazakhstani side of the tax-free zone is being equipped with duty free shopping malls, hotels, restaurants, and even a museum, as well as possibly a casino and a local amusement park to attract Chinese tourists. While Kazakhstani officials are keen to display the models showing how all this will look like once completed, for the time being, the only activity comes from Kazakhstani nationals who travel to the tax-free zone. About 4,500 of them come daily to this zone by bus or train from Kazakhstan's largest city Almaty—and from smaller towns—to buy cheap(er) Chinese goods. In addition, 15,000 Chinese traders and shoppers do the same, but seem to stay on the Chinese side of the zone for now.
The possibilities are wide, but remain vague and long-term, like the BRI itself. On the Chinese side of the border, there is a nascent line of skyscrapers, and the population is said to hover around 100,000, with new companies moving in (at Beijing's encouragement). Time will tell whether the Kazakhstani side will come to resemble the Chinese one.
The challenges
In Kazakhstan's largest city of Almaty and its seat of government in Astana, there is a clear public reticence towards the Chinese embrace. Although reliable public opinion data is sparse, experts and officials told us there was a palpable anxiety among many Kazakhs. In spring 2016, for instance, protests broke out against a proposed regulation—withdrawn under public pressure—that would make agricultural land available to foreign companies on long-term lease. The general sentiment was that Chinese companies would have benefited directly, something many Kazakhstanis were uneasy about.
Chinese business in Kazakhstan is booming anyway, encouraged by Beijing's credits—often via the China Development Bank or the China Export-Import Bank. However, these credits often come with strings favoring Chinese companies, products, and labor. This complicates Astana's efforts to support the development of small- and medium-sized enterprises to operate along the "New Silk Road." It's hard to see how local capital (let alone foreign direct investment from the West or Japan) would compete with the gargantuan China.
The asymmetry could be concerning. The Chinese influx is occurring at a time when Western governmental and private sector interest in Central Asia is at best limited, at worst receding. As for Russia, the traditional hegemon of the region: It still carries a strong political and cultural weight, but its Eurasian Economic Union so far has not offered an economic alternative to China's BRI.
In addition, as Kazakhstani scholar Nargis Kassenova points out:
"Public opinion seems to be in a countercycle to the government: while the political elites are warming up for a tight embrace with China, ordinary citizens seem to be growing more worried, with discussions of the 'China threat' serving as a staple of public discourse on security and the future of the country."
While Kazakhstani government welcomes Chinese investments, it clearly must take public perceptions into account. China appears determined to use the Belt and Road Initiative to expand its political and cultural influence. "China's political influence is still minimal," sinologist Konstantin Syroyezhkin told us, but he points out that between 2013 and 2016, the number of Kazakhtani students in China has tripled to 15,000 per year. However, he also warns that in the end, Kazakhstan is walking a shaky path alongside its giant neighbor. It needs to expand and develop its economy in times of political uncertainties, yet rising cooperation with China is not without risks.
The Belt and Road Initiative remains a work in progress, with many uncertainties. For the time being, it is still vastly more profitable to ship goods by sea from Asia to Europe than through land. For example, most freight trains travelling from China to Europe via Central Asia have returned empty. This may offer some breathing room for Kazakhstan to better prepare itself.
Moreover, Kazakhstan is and will remain part of a Russian-speaking sphere, legacy of Tsarist Russia and the Soviet Union, and has little in common with the culture of the former Middle Kingdom. This too may provide Kazakhstan a layer of protection—but ironically, in the long run, all the infrastructure being put into place at Khorgos is likely to serve the interests of the Chinese juggernaut. How long will these layers of protection last? Will Kazakhstan be able to cash in on the "New Silk Road" and bring new prosperity to its population without suffocating under the Chinese embrace?
The answer to these questions is more likely to be in the positive if other economic powers take more interest in Kazakhstan. The window of opportunity is likely to close very quickly before the Kazakhtani leg of BRI fast transforms the country into an open market for primarily China. Once this happens, Kazakhstan will have succumbed to Chinese terms of trade and investment. This may well weaken and undermine the U.S.-led international liberal economic order. It is time the industrialized world start looking at Kazakhstan—and Khorgos in particular—as strategic spots.