Turkey: A necessary ally in a troubled region
With the new administration in office, it is not clear whether the U.S. will continue to lead and sustain a global liberal order that was already confronted by daunting challenges. These range from a fragile European Union rocked by the United Kingdom's exit and rising populism to a cold war-like rivalry with Russia and instability in the Middle East. A long-standing member of NATO, Turkey stands as a front-line state in the midst of many of these challenges. Yet, Turkey is failing to play a more constructive role in supporting this order—beyond caring for nearly 3 million refugees, mostly coming from the fighting in Syria—and its current leadership is in frequent disagreement with its Western allies. This tension has been compounded by a failed Turkish foreign policy that aspired to establish its own alternative regional order in the Middle East. As a result, many in the West now question whether Turkey functions as a dependable ally for the United States and other NATO members.
Kemal Kirişci's new book argues that, despite these problems, the domestic and regional realities are now edging Turkey toward improving its relations with the West. A better understanding of these developments will be critical in devising a new and realistic U.S. strategy toward a transformed Turkey and its neighborhood.
Western policymakers must keep in mind three on-the-ground realities that might help improve the relationship with Turkey. First, Turkey remains deeply integrated within the transatlantic community, a fact that once imbued it with prestige in its neighborhood. It is this prestige that the recent trajectory of Turkish domestic politics and foreign policy has squandered; for it to be regained, Turkey needs to rebuild cooperation with the West. The second reality is that chaos in the neighborhood has resulted in the loss of lucrative markets for Turkish exports—which, in return, increases the value to Turkey of Western markets. Third, Turkish national security is threatened by developments in Syria and an increasingly assertive Russia, enhancing the strategic value of Turkey's "troubled alliance" with the West. The big question, however, is whether rising authoritarianism in Turkey and the government's anti-Western rhetoric will cease and Turkey's democracy restored before the current fault lines can be overcome and constructive re-engagement between the two sides can occur.
In light of these realities, this book discusses the challenges and opportunities for the new U.S. administration as well as the EU of re-engaging with a sometimes-troublesome, yet long-time ally.
Related Books
Mr. Putin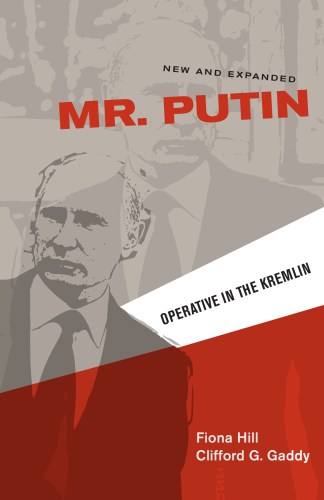 Mr. Putin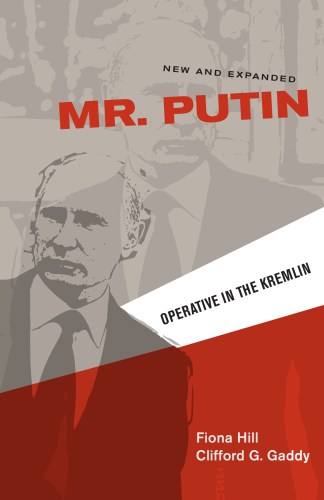 Turkey's new presidential system and a changing west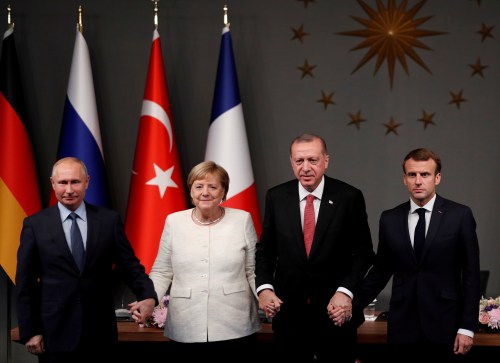 Turkey
Turkey's new presidential system and a changing west
Kemal Kirişci, Ilke Toygür
January 11, 2019
Praise of Turkey and the West
Turkey and the West is an exceptionally timely volume, and Kemal Kirişci, director of the Turkey Project at the Brookings Institution, is well-placed to write it. It is a thoughtful reflection on changes in Turkish domestic policies and foreign policy and Turkey's place in Western institution.
—Paul Kubicek, Turkish Studies
Kemal Kirisçi is one of the most distinguished scholars of contemporary Turkish affairs and his latest book is a masterly survey of the recent relationship between Turkey and the West.
—Asian Affairs
What Kemal Kirişci accomplishes in his most recent work is an insightful analysis of Turkey's history and its foreign policy by-products through the lens of the current security quandary. . . . his book offers the most authoritative work available.
—Naval War College Review
Kemal Kirişci's book is a timely contribution whose purpose is to explain the recent crisis between Turkey and the U.S.-led order.
—Insight Turkey
Turkey's increasingly authoritarian direction and growing tensions with the United States and Europe raise questions about the future of its longstanding alliance with the West. No
one trying to think about that future should fail to read Turkey and the West. Kirişci does not think Turkey is 'lost' to the West, but he is honest about the negative trends affecting
the partnership and the huge challenges it faces.
— Philip Gordon, former U.S. Assistant Secretary of State for European Affairs and White House Coordinator for the Middle East
Once lauded as a model for the Muslim world, Turkey is now one of the most problematic members of the Western alliance. Nonetheless, as this penetrating study shows, Turkey's
international role is still of critical importance. This thorough and detailed survey points up the vital links between Turkey's domestic politics and foreign policy, combining meticulous scholarship with balanced judgments and admirable clarity.
— William Hale, Emeritus Professor of Politics, University of London, and author of Turkish Foreign Policy since 1774
A masterful account of the variable fortunes of political and economic liberalism in Turkey by one of the most insightful analysts of that vitally important country. Kirişci makes the
compelling argument that both Turkey and its Western interlocutors have much to lose unless the liberal underpinnings of their transatlantic alliance are reinforced.
—Malik Mufti, Professor of Political Science, Tufts University, and author of Daring and Caution in Turkish Strategic Culture: Republic at Sea
An authoritative analysis of Turkey's complex and changing relations with the U.S. and Europe. A veteran and perceptive observer of Turkish foreign policy, Kirişci avoids
simplistic and alarmist accounts of these developments and, instead, probes deep into their underlying causes. He also provides thoughtful policy recommendations to
improve the current state of affairs in Turkey's relations with the U.S. and Europe. A major contribution to the extant literature on the topic.
—Sabri Sayarı, Emeritus Professor of Political Science, Sabancı University, Istanbul
Authors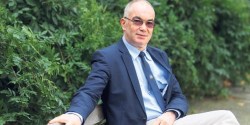 Kemal Kirişci is the TÜSIAD senior fellow and director of the Center on the United States and Europe's Turkey Project at Brookings, with an expertise in Turkish foreign policy and migration studies. His previous books include The Consequences of Chaos: Syria's Humanitarian Crisis and the Failure to Protect(Brookings, 2015).