North Korea has dominated the headlines for months, especially over the summer when Pyongyang conducted two intercontinental ballistic missile (ICBM) tests and its sixth and most powerful nuclear test. The exchange of rhetorical barbs between President Trump and Kim Jong-un has exacerbated tension, leaving many people thinking seriously about the possibility of a nuclear war or military conflict on the Korean Peninsula.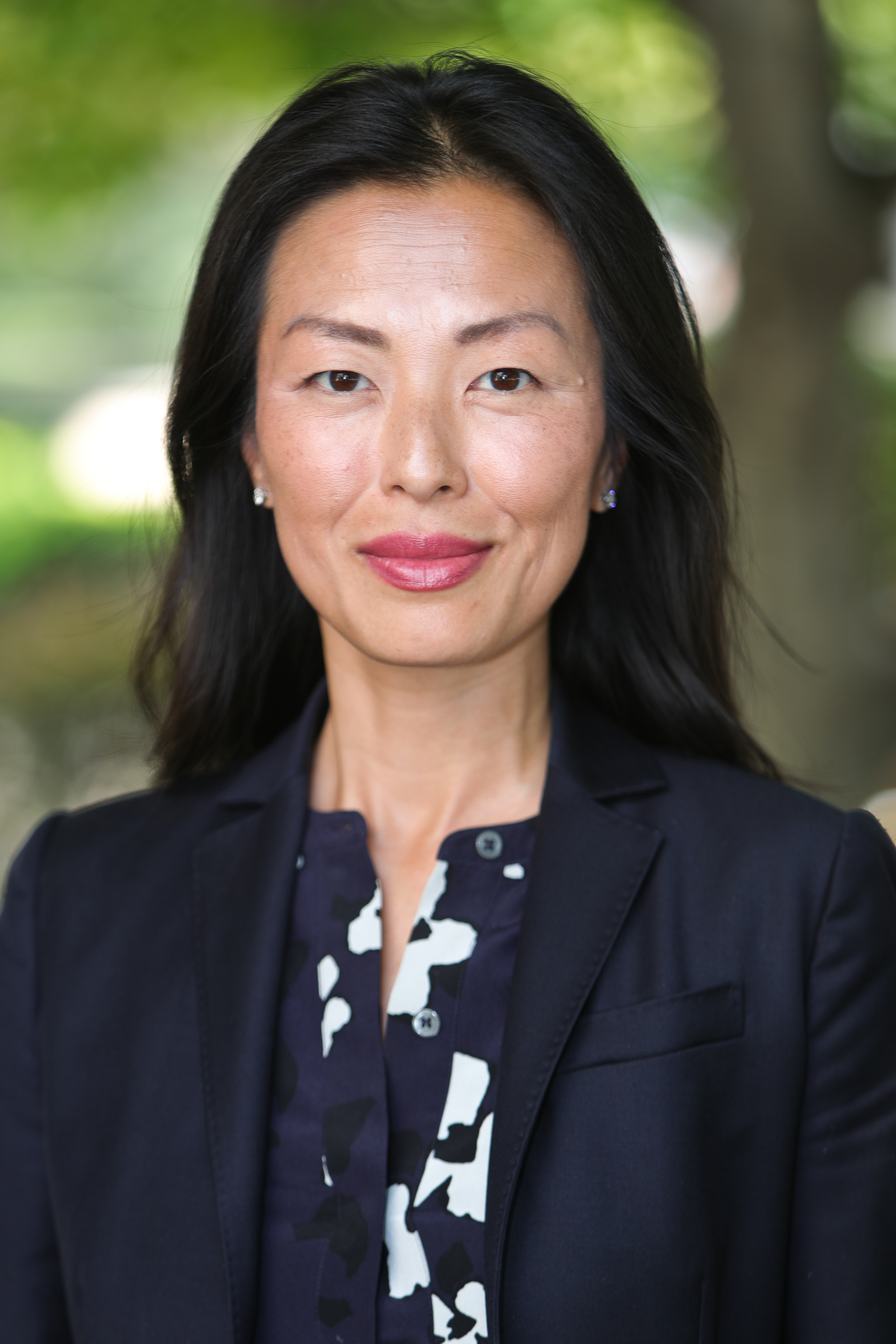 SK-Korea Foundation Chair in Korea Studies
These conditions are ripe for oversimplification, which can be dangerous when the issue at hand is so complex. Are we headed toward nuclear war? I don't think so—but there is cause for serious concern, and during these uncertain times, close ties between Washington and Seoul are more important than ever.
Kim is not looking to start a nuclear war
While these are perilous times, I do not think that we are close to a nuclear war or another Korean conflict in the near term.
First, Kim Jong-un is rational, not suicidal. His primary goal is regime survival. And since he took power in December 2011, he's become pretty good at calibrating his actions to maintain the initiative, while avoiding actions that could escalate into an uncontrollable military confrontation.
Second, note that Kim's rare personal statement in late September threatened "highest level" countermeasures in response to Trump's threats, but he didn't say when and he didn't say how, consistent with Pyongyang's past tactic of maintaining ambiguity and preserving its options, including diplomatic, kinetic, or covert activities. One could make the argument that Kim has already responded in kind—through rhetoric—to President Trump's verbal threats.
Third, Kim probably sees Trump's many threats as meaningless, especially since senior members of his administration have consistently rolled back some of the more inflammatory comments. They have emphasized that the United States does not seek regime change and that Washington is committed to resolving the North Korea issue peacefully. Meanwhile, China and Russia have publicly stated that they would not allow instability on the Korean Peninsula, watering down some of the harshest aspects of U.N. sanctions and cautioning against U.S. military action against Pyongyang. This signals to Kim that China and Russia will not abandon North Korea and would seek to dampen U.S. enthusiasm for military options. Thus, North Korea is not a cornered animal that feels a need to fight to the death…at least not now, anyway.
Finally, the recent Korean Workers Party Central Committee meeting and Kim's emphasis on the economy, the elevation of his sister as an alternate member of the Politburo, and the promotion of his closest supporters and advisors suggest that Kim continues to plan for the long haul. This party meeting—in which key individuals behind the ballistic missile program and the director of the light industry department were promoted—doesn't exactly signal a wartime footing.
Nevertheless, another round of North Korean provocative actions seems likely, as Kim Jong-un remains determined to demonstrate his capabilities. Last week, the regime again threatened to launch missiles toward Guam and has threatened to detonate a hydrogen bomb over the Pacific. Any North Korean action is likely to trigger another round of tweets from Trump, putting us again in a now familiar round of reciprocal name-calling and heightened tension.
Strengthening ties to Seoul a necessity
I wrote in a previous post that President Trump should tone down the unnecessary and uncoordinated statements, give the U.N. Security Council resolution and the latest executive order a chance to work, consult closely with China and Russia, and strengthen and reinforce U.S alliances with South Korea and Japan to reassure them that the United States is serious about their security.
On that last point about alliances, I think Washington's handling of the relationship with Seoul could be better. Initially, there were promising signs. The Trump administration dispatched Secretary of Defense Mattis to South Korea in February, his first trip abroad as secretary, showing the importance that Washington placed on the relationship with Seoul. Then Vice President Pence went to South Korea and declared that the United States is with South Korea "a hundred percent."
But then things got a little shaky: Newly-elected President Moon Jae-in pressed pause on the THAAD (Terminal High Altitude Area Defense) deployment back in May and June and began repeated outreach to North Korea, all while Washington maintained the need to apply pressure on Pyongyang. President Trump, during President Moon's first visit to the United States, repeatedly criticized the Korea-U.S. Free Trade Agreement (KORUS FTA), unnecessarily creating an appearance of frosty ties, even as the North Korea threat loomed.
President Trump has called President Moon after North Korean missile and nuclear tests, as to be expected, but the level of engagement between Trump and Moon have paled in comparison to the U.S. president's relationship with Japanese Prime Minister Shinzo Abe, his so-called "phone buddy in North Korea crisis." Trump waited to call Moon after North Korea's nuclear test, while he talked to Abe twice the day it happened, once before and once after the test, according to the New York Times.
As if to rub salt in the wound, President Trump tweeted his criticism about the KORUS FTA around the time of the sixth nuclear test and accused the South Korean government of "appeasement."
South Korea is finding, as I have told them, that their talk of appeasement with North Korea will not work, they only understand one thing!

— Donald J. Trump (@realDonaldTrump) September 3, 2017
Let's not forget that his inflammatory comments about "fire and fury" and "locked and loaded" prompted South Korean President Moon to warn: "No one should be allowed to decide on a military action on the Korean Peninsula without South Korean agreement." Such flippant talk about the possibility of another Korean war undoubtedly raises questions in Seoul about Washington's willingness to gamble with South Korea's security.
Such flippant talk about the possibility of another Korean war undoubtedly raises questions in Seoul about Washington's willingness to gamble with South Korea's security.
The consequences of the Trump administration's policy confusion are nothing to laugh at given the specter of mass casualties if a conflict breaks out on the Korean Peninsula. North Korea has taken note of President Trump's treatment of South Korea. I think this explains, in part, why Pyongyang has ignored or rebuffed every South Korean attempt to lower tension through cultural exchange and family reunions.
Asia trip an opportunity
President Trump has an opportunity to mend ties and reinforce Washington's unwavering commitment to the alliance with South Korea when he visits Asia early next month. He must convincingly reassure President Moon and the South Korean public that the United States and South Korea are in lockstep on the North Korea issue. There must be no daylight between the two leaders. If Trump must absolutely must bring up the KORUS FTA, then do so quietly.
He should highlight that the United States and South Korea have and will continue to improve on combined defense capabilities to neutralize a North Korea threat. This would also bolster President Moon's attempts to tamp down on calls for the return of U.S. tactical weapons to South Korea or the development of independent nuclear capabilities.
Administration officials should make sure that there is parity in Trump's trips to Tokyo and Seoul. That means don't spend one day in Seoul if you're going to spend two days in Tokyo.
During his visit with Chinese President Xi, Trump should encourage recent Chinese actions to implement new sanctions, but he should also underscore the unacceptability of Chinese economic retaliation against South Korea for the THAAD issue.
Finally, there's a chance that North Korea will conduct another ballistic missile test or nuclear test. Make sure that President Trump is armed with a play-by-play on how to handle the issue and what he needs to say.
South Korea is a critical partner in the success of any North Korea policy. It's imperative that Washington manages the alliance relationship appropriately.