When French President Emmanuel Macron meets with President Trump today on the margins of the U.N. General Assembly, sparks won't fly. The two most talked-about Western politicians of the last electoral cycle may be standing on opposite sides of the ideological spectrum, but they get along pretty well. While they disagree starkly on global action on climate change and the Iran nuclear deal, the fight against terrorism brings them together.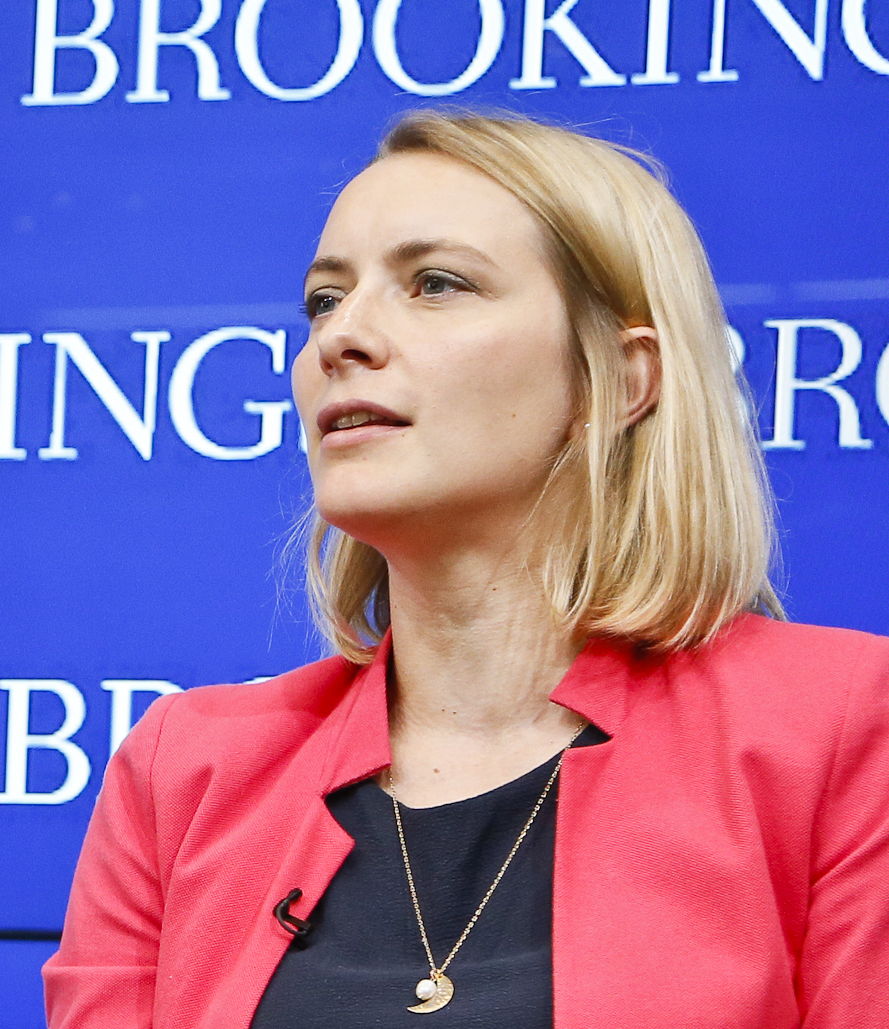 Two peas in a pod
In style as much as in substance, the French and the American leaders appear diametrically opposed. The billionaire real estate mogul turned reality-TV star is inundating his electoral base via Twitter with populist and nationalist rallying cries, while the French insider technocrat turned political entrepreneur relishes his image as an intellectually intimidating imperial figure who offers grand visions for the future of liberal democracy.
So far, Trump and Macron have publicly displayed an amicable front. Macron's invitation to Trump to join him for Bastille Day was a bold decision, demonstrating he doesn't shy away from controversy. And it came as a relief to the Trump camp, allowing the controversial president to enhance his international stature at a moment of endless debate over his Russian connections. Macron didn't pay a domestic price for inviting him: The French have mostly taken a pragmatic view of the accession of Donald Trump to power, and have been less emotionally affected than Germans or Brits by the image of the United States that Trump projects.
In fact, Trump and Macron, two outsiders who had never held an elected office before the presidency, have more in common than meets the eye.  There is probably a mutual recognition of their undeniable talents, and they share the intuition that the old ways of doing politics are over. An instinctive deal-maker, Donald Trump has a soft spot for strongmen, and they need not be authoritarian leaders. In much the same way that he appreciates Shinzo Abe's style, he perceives Emmanuel Macron as a maverick, capable of taking risks, and as an ambitious leader who wants to shake things up.
As for Macron, the young president claims to be a realist who believes France must "maintain ties with great powers with divergent strategic interests,"  including the United States. The French president takes his American peer at face value, and has embraced him for what he can bring to the table. Trump's "America First" nationalist ideology is by no means incompatible with French interests. Although blunt and unsophisticated, Trump's criticism of free trade agreements, of trade surpluses (especially Germany's), of Bush-era military adventurism, of Obama's strategic withdrawals, or of European "free-loaders" who don't spend enough on their defense is music to French ears. In addition, some of the Trump administration's foreign policy choices have been received favorably in Paris, such as the strike on a Syrian government airbase in April or U.S. tough talk on North Korea. Lastly, bilateral defense and counterterrorism cooperation has been excellent for years, and new leadership on both sides of the Atlantic is unlikely to change that.
Two areas of friction
That said, there are a couple of bones of contention where a Trump-Macron dispute is inevitable—all the more because the American president has promised his base not to budge on either.
The two leaders couldn't be further apart on climate change. Despite an unprecedented mobilization of American corporations, cities, and communities in favor of the Paris Agreement, Trump has been vehemently opposed to it and has announced he will pull the United States out—although contradictory reports on the matter have surfaced. For French diplomacy, in contrast, climate change negotiations have been a top priority. Macron is eager to position himself as Trump's number one opponent on this issue, even suggesting that American climate scientists should take refuge in France, complete with an (ironic) "make our planet great again" motto.
The other topic likely to be as toxic as it is divisive in bilateral U.S.-French relations is the Iran nuclear agreement (Joint Comprehensive Plan of Action, or JCPOA). Despite his advisers' attempts to dissuade him, President Trump remains determined to undermine the deal. The administration is floating the idea that the White House might not certify the deal and is pushing Congress to decide whether to re-impose sanctions, setting up a dangerous political arm wrestling match. Meanwhile, Macron is keen on protecting the deal. However imperfect, he believes it offers much needed stability on at least one battlefront in a chaotic regional context. France remains committed to a strict application of the deal.
United in the fight against terrorism
So far, this improbable friendship seems unlikely to facilitate agreement in these two key areas of dispute. And yet, when the two leaders meet today and these topics are on the table, along with North Korea and counterterrorism in the Sahel, pragmatism will prevail. Their respective focus on defense and security, particularly in the realm of counterterrorism, prevents them from going to a clash. Even if their approaches to multilateralism are antithetical, these frenemies complement each other: One demonstrates that his populist nationalist policies are worthy of respect on the world stage, and the other strengthens his credibility as a realist pragmatist, who is able to maximize the hand that he is been given while still championing democratic liberal internationalism.