Not a day goes by without extensive coverage of the EU refugee crisis in the media. The European Union is facing a major surge in the number of refugees arriving at its doors and shores. An ever-increasing proportion of them are Syrians. From July 2014 to July 2015, there were almost 210,000 asylum applications in the EU by Syrian nationals. According to the UNHCR, the number of asylum applications for the month of June alone was over 28,000, and over 32,000 in July. The numbers for August are likely to be even higher. The refugees have paralyzed the asylum system in Greece, Hungary, and elsewhere, with Hungary now constructing a wall along the Serbian border. 
Author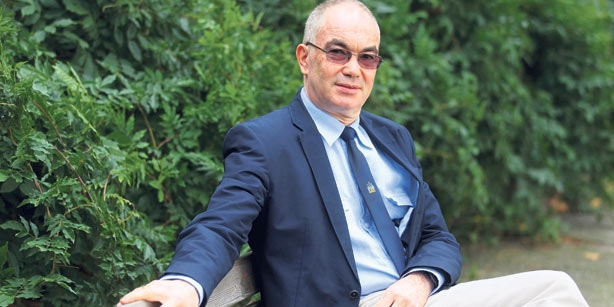 Stretching the limits
Five years into the Syrian civil war, displacement has become protracted and solutions to the conflict seem further away than ever. While large swaths of Syria are under Islamic State (or ISIS) control and there is no credible opposition capable of bringing an end to the chaos, the international community—whether in the Middle East or elsewhere—seems incapable of containing the violence and destruction in Syria, let alone bring it to an end. In the meantime, 7.6 million Syrians are internally displaced while 4.2 million have sought refuge in neighboring countries, principally in Lebanon, Jordan, and Turkey.
These three countries are carrying a huge burden and are deeply affected by the presence of the refugees. Their ability to serve refugees' needs is simply overstretched, especially in Lebanon and Jordan. It doesn't help that Lebanon is in the midst of a political crisis, triggered by the government's failure to ensure garbage collection. In fact, the two crises are connected: One out of every four people in Lebanon is a refugee, which dramatically strains the country's resources and public services.
Jordan hosts more than 630,000 Syrian refugees, on top of Iraqi and Palestinian ones. An ILO study shows that unemployment has significantly increased in Jordan since Syrian refugees began to arrive in 2011. Furthermore, like Lebanon, Jordan is also host to large numbers of Palestinians—the public in Jordan is anxious about the domestic political implications of additional waves of refugees.
Turkey's is being deeply affected too, in spite of having the largest economy in the region and a strong state tradition. Its resources and public patience are wearing thin. The Syrian refugee issue certainly plays a role in the current political instability in the country. According to UNHCR, Turkey became the world's largest recipient of refugees (total, including those from Iraq) in 2014.
Re-distributing the burden
The EU refugee crisis needs to be seen against the background of the failure of the international community to help share the burden with these neighboring countries that are hosting the bulk of the Syrian refugees. After all, the international refugee system was set up on the shared understanding that refugees are an international responsibility, not just the responsibility of the country where they happen to arrive.
Resettlement of refugees to third countries is one widely recognized manifestation of burden-sharing. In spite of numerous appeals by Antonio Guterres, the United Nations high commissioner for refugees, to the EU and the United States to make resettlement available, as of August 2015 there were only about 100,000 spots available, which is less than 3 percent of the overall number of Syrian refugees. The EU and the United States have resettled fewer than 9,000 Syrians since 2011, a truly miniscule number compared to the burden carried by Syria's neighbors. 
As for funding for humanitarian assistance, the burden-sharing picture has not been much better. The U.N. has struggled to find funding to assist countries hosting refugees and to provide humanitarian assistance into Syria. Only half of that assistance budget for 2014 was met, while in August the Regional Refugee and Resilience Plan (3RP) for 2015 and 2016 remained almost two-thirds underfunded.
In a situation of such protracted displacement, Syrian refugees are increasingly recognizing that hospitality for them in Lebanon, Jordan, and Turkey has maxed out and "la barque est pleine." The international community is failing to address the humanitarian crisis—let alone the political one—in Syria; Guterres's appeals have pretty much gone unanswered. This depressing picture is compelling Syrian refugees to take the ultimate risk of trusting their self-resettlement to the hands of human smugglers, rather than the EU, the United States, and international agencies.
It is a sad time for international humanitarian governance. This is compounded by the fact that the EU remains utterly paralyzed and incapable of sorting out a formula for dealing with fewer than 350,000 Syrian refugees (as of July 2015). Nor has it demonstrated any concrete solidarity with Jordan, Lebanon, and Turkey, which are hosting more than four million Syrians. It is a sad irony that three countries with an average gross national income (GNI) per capita of $8,600 are somehow the ones carrying the load. They are improvising and managing to cope, while the EU—with an average GNI per capita of $35,680—is failing to show any form solidarity within or beyond itself. It indeed is sad times for humanitarianism. 
[Trump] didn't say one word about Ukraine and he had to be briefed on this stuff. The only person to say that the United States says the annexation of Crimea wasn't legal and disagrees with Russia was the president of Russia. The overall contrast [with Trump's criticisms of German Chancellor Angela Merkel, British Prime Minister Theresa May, and the EU earlier in the trip] coupled with Trump's inability to say Russia had done anything to contribute to the downturn of US-Russia relations, either way it's scary. Either he forgot there's a problem or he wasn't willing. He would have had no problem listing his grievances against Germany, but against Putin, he's not capable of saying anything.
[European allies will be relieved Trump did not announce major concessions but] will note that this U.S. president is much more interested in domestic politics than geopolitics or anything to do with Europe... [Trump] doesn't worry about getting too close to Russia now, his base won't mind and his people won't resign.