Here at The Primaries Project, we study the divisions within each of the major political parties that become clear during congressional primaries. In addition to our work covering the issue positions and ideologies of primary candidates, we are also conducting the second in a series of exit polls in competitive congressional primaries to better understand primary voters. A few weeks ago, we surveyed in-person Democratic primary voters in Illinois's 3rd Congressional District. In this race, incumbent Congressman Dan Lipinski—a seven-term Blue Dog Democrat famous for his vote against Obamacare—faced off against a progressive, Bernie Sanders-endorsed candidate named Marie Newman. Following a hard-fought campaign, Lipinski defeated his challenger by just over 2,000 votes in a race where over 90,000 Democratic primary voters headed to the polls.
Although Lipinski voters didn't differ from Newman voters on many of the measures collected in our exit polls, there was one big difference: their 2016 presidential vote. As the chart below shows, both Newman and Lipinski voters overwhelmingly supported Hillary Clinton in 2016 over Donald Trump. However, Lipinski enjoyed an advantage among Trump voters—so much so that nearly 1 in 5 Lipinski voters identified that they voted for the president (compared to just 1 in 20 of Newman voters).
Why are there so many Trump voters in this Democratic House primary? There are two possibilities. On the one hand, Lipinski-Trump voters might just be the same conservative Democrats who have continued to send Lipinski to Congress since 2004. Many decades ago we called these Democrats "Reagan Democrats"—mostly white, blue-collar union members who voted for Reagan. Lipinski himself is one of the few pro-life Democrats in Congress, and he refused to vote for the liberal Nancy Pelosi for Minority Leader in the House. Today the 3rd District isn't as white as it used to be—there are a large number of Hispanics in the district—but it is still a place where one can hear Polish spoken on the streets. In our data, just under three-quarters of the voters we surveyed identified as "moderate" or "somewhat liberal," with only 14.6 percent of voters identifying as "very liberal."
The other possibility is that voters who might have voted in a Republican primary decided to vote in the Democratic primary given that the only Republican candidate on the March ballot to take on Lipinski was Holocaust-denying, perennial candidate Arthur Jones. In Illinois's partially-open primary system, Republicans might have voted in the Democratic primary to support the more conservative Lipinski against the more progressive Newman. Consistent with this view, Lipinski enjoyed a major advantage over Newman among voters who were more concerned with the House race than the gubernatorial election (61 percent-36 percent).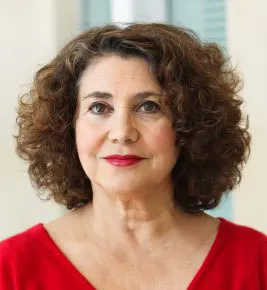 Alexander Podkul is a doctoral student in political science at Georgetown University.
Regardless of the reason and given how close the race was, our data demonstrates Lipinski enjoyed a great advantage among—and likely a victory because of—self-identified Trump voters.
For good reason, national news media frequently characterized the Lipinski-Newman contest as primarily driven by the social conservatism of Lipinski, most prominently his stance on abortion. It's clear Lipinski's position (which he has "never hidden") drew the ire of fellow Democrats in the Illinois delegation, and earned him attack ads from NARAL, a pro-choice advocacy group. Newman campaigned as a pro-choice candidate, and highlighted Lipinski's role as co-chair of the House Pro-Life Caucus. Given these issue positions, as well as endorsements from many religious groups, we might expect significant differences in the religiosity of Lipinski and Newman voters. But our exit polls didn't reveal much of a gap except at the ends of the spectrum. Most notably, a full quarter of Newman voters said they never attend religious services, while just under 12 percent of Lipinski voters said the same.
In Illinois-3, we do not find voters as polarized as the candidates themselves. But in close races, small shifts in voters can make big differences. We will be looking for more of those shifts as we continue to ask voters about their choices in the upcoming congressional primaries.
NOTE: Due to significant attention, we have decided to make the questionnaire and cross-tabulations of the data associated with our exit polling of the IL-3 Democratic primary available for download. Download cross-tabs. Download questionnaire.
Elaine C. Kamarck is a Senior Fellow at the Brookings Institution and author of Primary Politics: Everything You Need to Know about How America Nominates Its Presidential Candidates. She is a member of the Democratic National Committee and a superdelegate to the Democratic convention.