The recent primaries in Illinois were the second set of party primaries held this year. As the year goes on, these elections will tell us a great deal about the future of American politics in both parties which is why, here at Brookings, we are studying every congressional candidate in every congressional primary. We've done this twice before and both times it has told us a great deal about what is happening within the two very large tents we call American political parties.
As in Texas, the first state to have primaries, voter turnout in the Illinois primary increased. Primary elections have historically been rather sleepy affairs, so large increases in turnout as we saw first in Texas and now in Illinois are indications of an electorate closely focused on politics and ready to turn out to vote in November's off-year elections. In Texas, voter turnout among Democrats increased substantially but probably not enough to turn that very red state blue. In Illinois, a much bluer state, Democratic turnout was up 300 percent over 2014, the last off-year election. The anecdotal evidence about Democrats being more energized than Republicans seems to be accurate so far.
Unlike in Texas however, where we saw an enormous increase in the number of women running and winning their primaries, there was no evidence of a female surge in Illinois.
Nonetheless there was a surge in the number of Democratic candidates contesting congressional primaries—from 24 in 2014 to 49 in 2018. There was no comparable surge in the number of Republican contestants which increased from 26 candidates in 2014 to 30 in 2018.
A key part of The Primaries Project is analyzing how candidates identify themselves within their parties on the campaign trail. To do so, our team coded websites for each of the 79 candidates to see how they are appealing to voters (a review of the methodology can be found in our 2016 project). In Texas, the majority of Republican candidates running identified themselves as conservatives and a far fewer number identified themselves as business/establishment Republicans. In Illinois, the conservative candidates outnumbered the business/establishment candidates by only 2—most likely this is a reflection of the fact that Illinois is a more liberal state.
However, compared to past cycles, the number of business/establishment Republicans running in Illinois is down and the number of conservatives is up, a testament to the ongoing move to the right that many have observed within the Republican party. Finally, in Illinois, as in Texas, the number of candidates identifying with the Tea Party has disappeared.
The story gets more interesting on the Democratic side. In 2014 and in 2016 there were relatively few self-identified progressives running in the Illinois Democratic primaries. But that number increased in 2018, as it did in Texas—one more indication that there is a new energy on the left. Even though progressives lost most of their primary races in Illinois—especially the closely watched race against incumbent Congressman Dan Lipinski, who won a narrow victory over a progressive challenger Marie Newman—their numbers and engagement in Democratic primaries indicate that they might be a force to be reckoned with.
Finally, a word of caution to the reader: only two states have held primaries so far. Will women continue to run and win in record numbers? Will turnout remain high especially for Democrats? Will there be a resurgence in the moderate candidates of either party or will they continue to be heavily influenced by their right and left wings respectively? We'll be trying to answer these questions as more primaries take place. Unlike in a presidential year, the month of April has no congressional primaries, so we'll have to wait for more data. But in the meantime, we'll be taking a look back at the history of congressional primaries.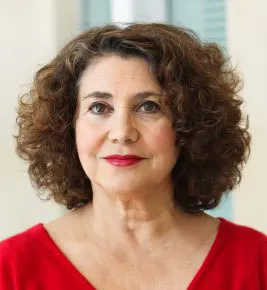 Alexander Podkul is a doctoral student in political science at Georgetown University.