This week, Indiana passed the Religious Freedom Restoration Act and was met with profound public opposition from elected leaders, interest groups, media, and business interests. Criticism of the law emanates from concerns that it will allow Indiana businesses to engage in discriminatory behavior under the guise of religious freedom. Boycotts have been called for and waged, and protests have been organized in Indianapolis.
Due to this mounting public pressure, Indiana Governor Mike Pence has asked the legislature to pass additional legislation clarifying the language in RFRA. The public outcry may ultimately lead to a statutory revision that assuages the concerns of the gay rights, racial minority, and equality-interested community. However, if the changes Gov. Pence has called for fail to meet the public expectations for discrimination protections, one unlikely group may have substantial political influence in the conversation: the University of Connecticut Women's Basketball program.
This seems like an odd assertion, but the political and policy realities are real.
In 2016, Indianapolis will host the NCAA Women's Basketball Final Four. While women's college sports are not always seen as the biggest draw in terms of athletics, this event is one of the highest profile in women's—or any—athletics. It generates high levels of attendance, TV viewership and substantial revenue for the cities that host the event. (Last year's event brought between $20-25 million in direct revenue to the host city, Nashville.)
The impact and importance of this event pushes cities to vie for the opportunity to host and reap the economic and advertising benefits that come with it. However, Indianapolis' hosting of next year's Women's Final Four was dramatically complicated by the Religious Freedom Restoration Act.
In response to the law, Connecticut Governor Dannel Malloy signed an order barring all state employees from traveling to Indiana for state work. UConn's basketball coaching and athletic staffs are all state employees and would thus be barred from traveling to the event using state funds. As a result, if UConn's women's basketball team qualifies for the 2016 Final Four, they will likely be legally barred from attending—and comments this week from head coach Geno Auriemma suggest his view of the new law may align with the Governor's.
So tough luck for UConn's team, having to forfeit a Final Four? Not so fast. The University of Connecticut's women's basketball team is a dynasty in the sport and its biggest draw. The team has won more national championships than any other women's program in history and has played in the previous eight consecutive Final Fours. Their current and historical success and importance to the sport offers it leverage that few if any teams in other sports can manage. UConn could also serve as an example that other perennial powerhouse teams (i.e., Stanford, Notre Dame, Tennessee, Baylor, Maryland, and others) may follow. Such pressure from UConn alone, or in concert with other programs may well urge the NCAA to do what it is logistically unable to do with the Men's Final Four this year: remove the event from Indianapolis.
The likelihood that UConn qualifies for the 2016 Final Four is quite high. The likelihood that they will travel to Indiana to compete in the event is quite low, and as a result, barring a change to the Religious Freedom Restoration Act, the likelihood that the NCAA keeps the event in Indy is probably decreasing every day.
Losing the Women's Final Four will not mean economic devastation for Indiana, but the NCAA (headquartered in Indianapolis) and other athletic organizations could follow UConn's lead and create serious economic pressure to change this new law. And thus, a college hoops team from Connecticut could end up playing a huge role in national politics and state-level public policy.
For full disclosure, the author is a native son of Connecticut and an alumnus of the University of Connecticut.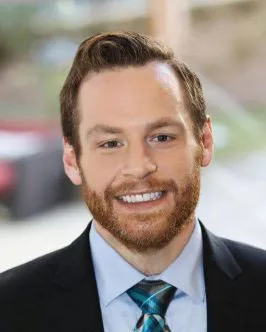 Former Brookings Expert
Director of the Office of Cannabis Policy -
Maine Department of Administrative and Financial Services