Government failures have increased dramatically under Presidents Bush and Obama compared to their predecessors, writes Paul Light in a new paper and as illustrated by this new Brookings interactive. Unfortunately, given the underlying problems contributing to such failures, more are likely coming in the future.
In "A Cascade of Failures: Why Government Fails, and How to Stop It," Paul Light explores the 41 government failures that have occurred since 2001. Some are profound like the September 11th terrorist attacks. Others are smaller in scale, but are still a serious problem for the function of government, such as the General Services Administration conference scandal. Light artfully investigates the types of failures that occur and ultimately why they do.
Light identifies five categories of causes—policy, resources, structure, leadership, and culture—arguing that most government failures occur because of multiple causes coming together and compounding. In a fascinating table (Table 3), he details how each type of cause contributed to the 41 government failures. The findings are staggering and paint the picture of a government at high risk for serious, repeated, and frequent failure in its attempt to deliver policy.
The natural next question, then, is who is to blame? Light argues that no one in government is innocent. On Republicans in Congress and the White House, Light writes:
"They stonewalled needed policy changes, and made implementation of new programs as difficult as possible; they cut budgets, staffs, and collateral capacity to a minimum, proving the adage that the logical extension of doing more with less is doing everything with nothing; they used the presidential appointments process to decapitate key agencies, and appointed more than their share of unqualified executives; and they muddied mission, tolerated unethical conduct, and gamed the performance measure process to guarantee failing scores for as many government policies as possible."
Democrats don't escape blame, either. For example, Light notes:
"President Obama, who promised to create a government for the 21st century in his 2011 State of the Union Address, never followed through. He was either too distracted to concentrate, too bored by the nitty-gritty of management, or too frightened of the Republican backlash to make the effort needed to make big government work."
In the end, government failure arises because politics becomes the enemy of good public policy, because presidents and their appointees are uninterested or unqualified to manage executive branch institutions, and because agencies, themselves, can undermine effective administration. In an effort to learn from these problems, Light offers a reform agenda. He acknowledges that the "reform agenda may be well beyond possible given the polarization that has produced such great dysfunction," but those steps will help ameliorate the growing problem of government failure in the U.S. system.
Click to read the complete paper, "A Cascade of Failures: Why Government Fails, and How to Stop It."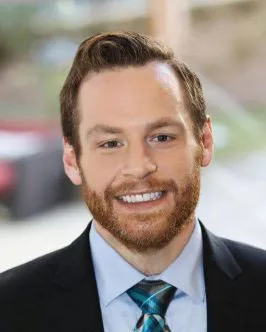 Former Brookings Expert
Director of the Office of Cannabis Policy -
Maine Department of Administrative and Financial Services