This Valentine's Day, Americans are projected to spend $1.8 billion on candy alone, much of it chocolate. But as we bite into a sweet treat from a loved one, how many of us are aware of where our chocolate comes from—and its unexpected link to quality education?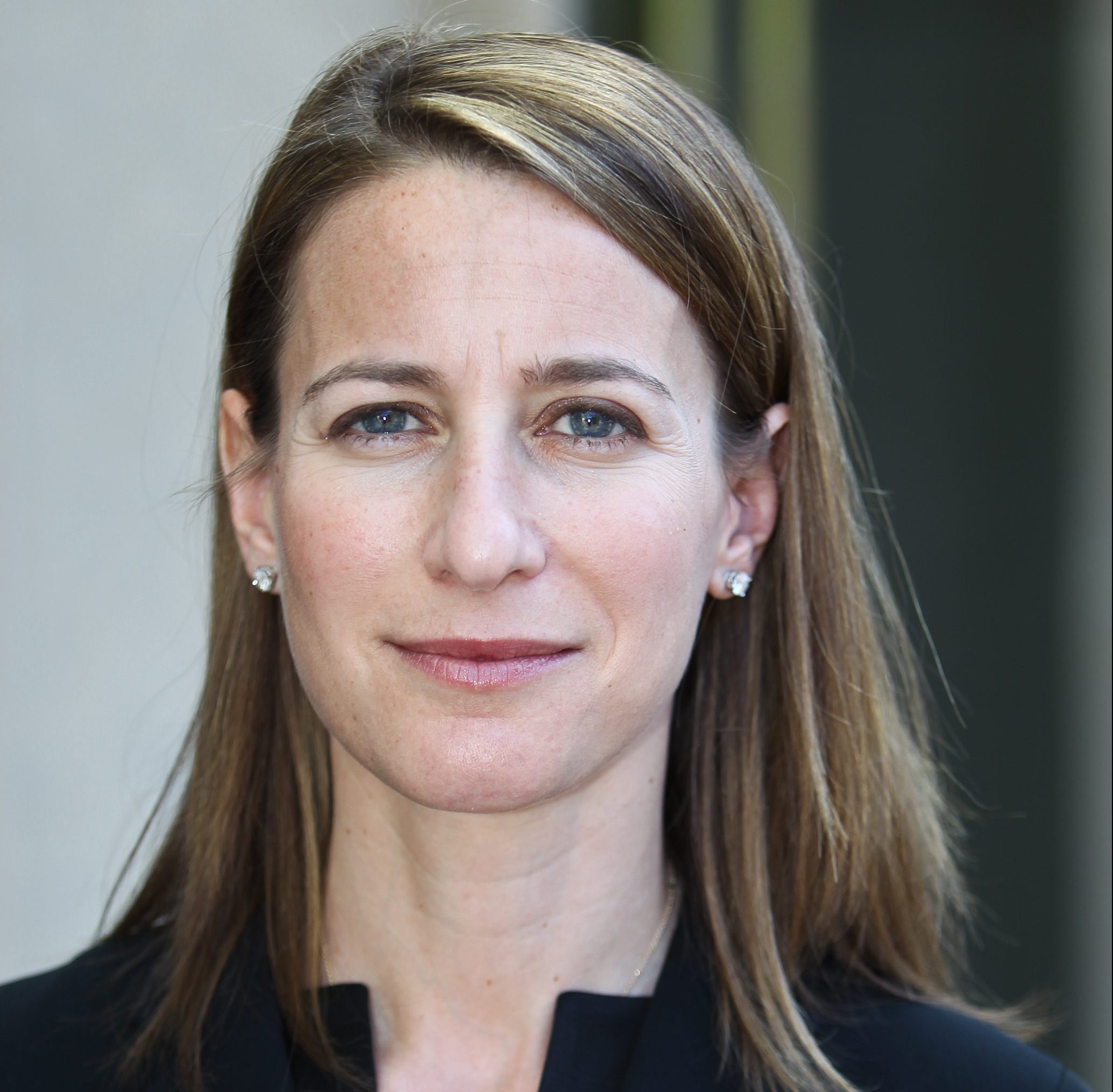 Cocoa beans are the raw source material used to create chocolate, and more than 40 percent of the world's cocoa beans are grown in the West African country of Côte d'Ivoire. An estimated 25 percent of the population—approximately 6 million people—are dependent on earnings from cocoa. However, too many of these farmers earn far below the national poverty line—plagued by low yields, fluctuating cocoa prices, and exclusion from the formal financial sector.
Farmers need both the know-how to implement modern agricultural and farm management practices and strong foundational skills in reading, writing, and mathematics. This means quality education, as well as agricultural training opportunities, are essential to both empower farmers and build a strong and sustainable cocoa industry. Improving living conditions for cocoa communities, strengthening the cocoa value chain, and ultimately contributing to strong, equitable national growth requires investments in quality education, early childhood development, and training opportunities for youth in rural communities.
Education in Côte d'Ivoire
Fortunately, Côte d'Ivoire has made improving education outcomes a top priority. Despite the heavy toll that years of conflict have taken on the education system, in recent years the country has embarked on a series of ambitious education reforms, including a 2015 law that made school attendance compulsory for all children ages 6-16 and a significant increase in education spending to 18.7 percent of total government expenditure in 2017. However, the quality of education, and in particular learning outcomes, remains a serious challenge, especially in rural cocoa-growing areas. The 2014 Program for the Analysis of Education Systems, designed to assess students' abilities in French and mathematics, found that Côte d'Ivoire ranked eighth out of ten countries in Francophone West Africa at educating its children and its poorest girls. The results also underscored the significant disparities in learning outcomes between urban and rural areas, with just 14 percent of sixth-grade students in rural areas attaining sufficient competency in both math and language.
Another critical challenge to both quality education and a strong cocoa sector in Côte d'Ivoire is the persistence of child labor. While both the Ivorian government and the cocoa and chocolate industry are working to eradicate child labor, the sector is far from achieving this goal. Children in Côte d'Ivoire continue to engage in the worst forms of child labor in the cocoa sector, sometimes even as the result of human trafficking. In 2018, there were an estimated 2.1 million children working in cocoa in Côte d'Ivoire and Ghana alone. Given that this is often an economic necessity confronted by parents, ensuring access to a high-quality education that leads to safe, gainful employment or self-employment for rural children is one of the most important strategies to combat child labor.
One exciting initiative working to address these challenges is Transforming Education in Cocoa Communities (TRECC), which strives to improve the living conditions of all children and youth in Côte d'Ivoire through high-quality education. TRECC's innovative approach brings together the leading players in the cocoa and chocolate industry, key government actors, and civil society in a multi-stakeholder effort to improve the education ecosystem and create large-scale sustainable change in cocoa communities. TRECC and its partners implement evidence-based early childhood development, primary education, and youth skills development interventions that respond directly to the needs faced in cocoa communities and across the country more broadly.
A Real-time Scaling Lab
The Center for Universal Education (CUE) is excited to partner with TRECC on a Real-time Scaling Lab in Côte d'Ivoire, alongside government and industry partners, to support the process of scaling the impact of these education initiatives and integrating them into the broader education system in Côte d'Ivoire. Recently, CUE co-hosted a successful workshop with TRECC in Abidjan with all of these diverse stakeholders to discuss plans for collaboration and the official launch of the scaling lab in the coming months. Discussions centered around three possible areas of focus for the lab:
Quality parenting and early childhood development programs. In Côte d'Ivoire, 22 percent of children under the age of five are stunted due to chronic malnutrition. This is a critical barrier to children's long-term health, cognitive development, and productivity. Investments in early childhood development and nurturing care—such as TRECC's pilot programs providing support to caregivers—go hand-in-hand with nutrition investments for supporting children's healthy growth and development. Côte d'Ivoire's new Multisectoral Nutrition and Early Childhood Development Project, a five-year, $60.4 million project funded by the World Bank, the Power of Nutrition, and other partners including TRECC, offers an opportunity to build on the government's commitment to improving early childhood development across the country.
Effective approaches to improving early grade literacy and numeracy. While in the past two decades there has been progress expanding access to primary education, learning levels remain low, and many children do not acquire basic competency in reading, writing, and arithmetic. Other serious challenges include significant levels of repetition and dropping out, reaching out-of-school children who have been left behind, and recruiting and retaining enough trained teachers, especially in rural areas. Côte d'Ivoire's Education Sector Plan 2016-2025 places strong emphasis on improving learning outcomes and TRECC's primary education pilots, which are testing alternative approaches to teaching such as targeted instruction for different levels of learners and can offer important learning for making progress toward these goals.
Relevant technical and life skills training for youth in cocoa communities. As in many other countries, youth in Côte d'Ivoire face a serious skills gap, with education and training often mismatched to the needs of the labor market. At the same time, there is a dearth of technical and vocational education and training (TVET) opportunities, in particular for the cocoa sector.  There is a clear alignment in incentives between the cocoa and chocolate industry, whose supply chains benefit from more skilled farmers, and the training needs of youth living in these cocoa communities. TRECC's pilot programs providing agricultural and life skills training demonstrate how the private sector can contribute to the provision of high-quality TVET while investing in their own supply chains.
Quality education is a basic human right. It is also critical to combating child labor, strengthening the cocoa sector, empowering farmers, reducing poverty, creating opportunity for the next generation, and advancing the economy overall. In Côte d'Ivoire, the right ingredients seem to be in place to make significant and sustainable progress in improving the education system and the quality of life for children, youth, and families living in cocoa-growing communities. The government is prioritizing high-quality education, the industry has committed to addressing child labor and is incentivized to strengthen its supply chain, and a vibrant civil society is testing new and innovative ways to tackle challenges. When it officially launches, the Real-time Scaling Lab will be well-positioned to bring together these diverse partners and help catalyze collective action. Achieving this, Côte d'Ivoire will be on the path toward quality education for all—and we can feel a little less guilty the next time we polish off that box of chocolates.
This post is part of the Millions Learning project which is in part supported by the Jacobs Foundation, the Bernard van Leer Foundation, and the UBS Optimus Foundation. The views expressed in this post are those of its authors and do not represent the views of the donors, their officers, or employees.