Corruption and illicit financial flows hinder growth prospects in Africa
Thursday, the British government hosted the U.K. Anti-Corruption Summit with the aim to "galvanize a global response to tackle corruption across the board." The summit did not begin without controversy, though, just a few days before the summit, Prime Minister David Cameron was overheard telling Queen Elizabeth II that Nigeria and Afghanistan were "fantastically corrupt" countries. In a response, President Buhari expressed that he does not want an apology from David Cameron, instead he would like the return of the assets—with an estimated value of $37 billion according to Nigeria's anti-corruption chief Ibrahim Mahu— which have been stolen from Nigeria and rerouted to the United Kingdom over the years.
You can read the summit's full communique, which

highlights the participants' priorities and recommendations, here.

Wednesday, ahead of the summit, the International Monetary Fund published a report entitled Corruption: Costs and Mitigating Strategies. The report states that the annual cost of bribery lies around $1.5 and $2.0 trillion worldwide. It emphasizes that corruption is detrimental to growth as it affects several growth-inducing channels, notably core government functions; spending programs are consequently undermined due to lost funds. This is reflected in cost inflation and distorted budget allocation. The report states that, in sub-Saharan Africa, poor spending control, off-budget transactions, and lack of oversight have caused recent failures in financial integrity.
It is important to note that while Africa loses important resources through illegal means such as corruption, the continent also loses billions of dollars through legal means, such as tax avoidance by multinational companies (MNCs), which the African Union estimates at $49 billion. Through legal means, MNCs move their profits to countries with lower tax rates. A report released last year by the High-Level Panel on Illicit Financial Flows, headed by former South African president Thabo Mbeki, shows that Africa loses $50 billion annually to illicit financial flows, largely made up of funds accumulated through legal tax evasion. This sum is roughly equal to the amount of international development assistance the continent receives every year.
Last February, the Africa Growth Initiative at Brookings hosted
"A conversation with President Thabo Mbeki of South Africa and the High-Level Panel on Illicit Financial Flows from Africa."
For more information on illicit financial flows, please visit the post-event summary page.
For more information on the U.K. anti-corruption summit and the recent Panama Papers controversy please read the piece by Brookings Non-Resident Fellow Daniel Kaufmann and Alexandra Gillies, From Panama to London: Legal and illegal corruption require action at the UK anti-corruption summit.
Nigerian oil output slows as Niger Delta region faces pipeline attacks
Nigerian oil production has reached its lowest levels in 20 years—dropping by a fifth to less than 1.7 million barrels a day—due to recent militant attacks in the Niger Delta region and subsequent shutdowns in oil infrastructure. Last week, on Wednesday, May 4, for example, an armed group called the Niger Delta Avengers attacked Chevron Corp.'s Okan platform off the coast of Nigeria, reducing the company's crude production by 35,000 barrels a day. Another incident this week—a leak which led to the closure of the Nembe Creek Trunk pipeline that transports crude through the Niger Delta to Shell's export terminal—took about 200,000 barrels a day in exports offline according to Shell's Nigerian subsidiary. Again, the Niger Delta Avengers claimed responsibility for the leak, as a part of their broader campaign to bring oil production and revenues under local control. As a result of the closures in key infrastructure, Nigeria is now the second-largest oil producer in Africa, narrowly surpassed by Angola, which produces 1.8 million barrels a day.
Some observers are concerned that the Niger Delta region is becoming increasingly vulnerable to attacks, as the Niger Delta Avengers promise to target international oil companies again—providing the impetus Shell and other firms to evacuate non-essential personnel from their facilities. At the same time, one observer, retired Brigadier General Paul Boroh of Nigeria, noted that the 2016 national budget, passed by President Muhammadu Buhari last week, reduces funding by 70 percent to a program that provides cash payments to former Niger Delta militants in exchange for their disarmament. There are fears that the funding cuts could provoke a broader resurgence of militancy in the region. In an attempt to reduce fuel shortages and spur investments in domestic refineries, the 2016 budget also removed provisions for an oil subsidy, which was costing the Nigerian government $2.7 million per day, according to the petroleum ministry, leading fuel prices to increase from 86.5 naira ($0.43) a liter to 145 naira ($0.70), further frustrating many Nigerians.
Author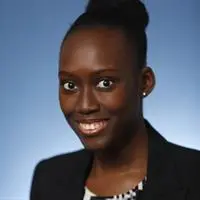 Research Analyst -
Africa Growth Initiative
World Economic Forum on Africa examines "Connecting Africa's resources through digital transformation"
On May 11-13, over 1200 academics, civil society actors, government officials, and business leaders worldwide descended on Kigali, Rwanda for the 26th World Economic Forum on Africa. Officials say that this year's theme, "Connecting Africa's resources through digital transformation," aims to spur discussion on "how African economies can use digital technologies to facilitate development as well as build resilience in an increasingly competitive global market place."
Indeed, talk of the "Fourth Industrial Revolution" dominated the discussion. Given recent shocks to African economies, such as the drop in commodity prices, diversification, especially through the digital economy, has been top on the agenda for many countries in order to increase their economic resilience. In addition, Elsie Kanza, head of the WEF Africa division and member of the Executive Committee of the World Economic Forum, noted that this revolution will do more than just facilitate trade and growth, saying that it will connect Africa's resources to address other pressing issues, such as education, health, and food security. Of course, in order to help Africa harness the Fourth Industrial Revolution, investment in more than just new technologies is needed. Participants called for improved infrastructure and policies to address the skills gap so that their populations can harness these technologies.
Africa Growth Initiative Senior Fellow and Director Amadou Sy, who attended this year's WEF, also noted another important theme of the discussions:
#WEFAfrica2016 Common theme so far: Africa needs to create its own narrative, forget caricatures, continent has worked hard work to get here

— AMADOU SY (@ASYBrookings) May 11, 2016