On December 16, the anniversary of the outbreak of violence in South Sudan, Secretary of State John Kerry and National Security Advisor Susan E. Rice published an op-ed in The Washington Post calling for stronger leadership from South Sudan's top officials in ending the ongoing violence there. Kerry and Rice rightly plead with the country's leaders, arguing for transparency, inclusive growth, and improved governance, among other ambitions. They recognize, though, that the country cannot grow without peace and reconciliation. They affirm:
"After months of delay and false pledges, both sides must return to negotiations, make necessary compromises and finally end this conflict without further delay. Barren vows and rosy words are not enough; too many people have died while too many promises have been broken. It is past time for South Sudan's leaders to take responsibility and end the fighting."
The fighting in this fledgling country was sparked one year ago by the accusation by President Salva Kiir of an attempted coup by the then-recently-sacked vice president, Riek Machar. This event was not necessarily a surprise, as President Kiir had fired his entire cabinet earlier that summer over tension between himself and Machar. As Africa Growth Initiative Senior Fellow Mwangi Kimenyi and Guest Scholar Josephine Kibe warned five months before the violence:
"The future of South Sudan does not look good and, unless there are concerted efforts to assist the state in building institutions and in accelerating economic and human development programs, the story of this young state will soon be yet another post-independence African tragedy."
And so, in the days that followed Kiir's announcement, violence quickly spread throughout the capital of Juba and spilled over into the rest of the country. It has since transformed into a bloody civil war, with undertones of ethnic divisions—as Kiir is an ethnic Dinka and Machar, a Nuer.
As Kerry and Rice note in their piece, thousands of people have died in the conflict (10,000 according to The Wall Street Journal) and about 2 million have been displaced. In a country where the life expectancy is barely 55 and only 25 percent of people have access to health services, this violence is devastating. In addition, it disrupts agriculture, greatly threatening the food security of the citizens of South Sudan.
How Might We Get Peace in South Sudan?
On-and-off talks between the leaders, moderated by East African leaders and the regional authority Intergovernmental Authority on Development (IGAD), have failed to broker a deal. In fact, in November of this year, the Ethiopian Prime Minister Hailemariam Desalgen stated that there "appears to be little appetite for peace." This news is particularly troublesome because, while the violence has tapered over the last few months, many expect it to ramp up again as the rainy season ends.
Thus, Kerry and Rice's entreaty is a welcome (though belated) one. Importantly, their conciliatory tone does not reflect the fact the United States does have sanctions against leaders on both sides and may work through the United Nations to impose international sanctions: The United States has shown grave concern for the country during this time. Similarly, Brookings scholars have been calling for leadership, peace and transparency in South Sudan for years.
In fact, earlier this year, in a blog entitled "Dear South Sudan's Leaders," my colleague Nonresident Senior Fellow John Mukum Mbaku demanded that Kiir and Machar demonstrate leadership, stating:
"As the citizens of South Sudan watch and wait in utter fear and disgust, it is time for you, the country's leaders, to decide whether you want to lead them into a future filled with unending violence, hunger, and desolation, or into one where all of the country's various peoples, regardless of their ethnic or religious affiliation, gender, and economic status, can live together peacefully and pursue their values and interests without molestation from others."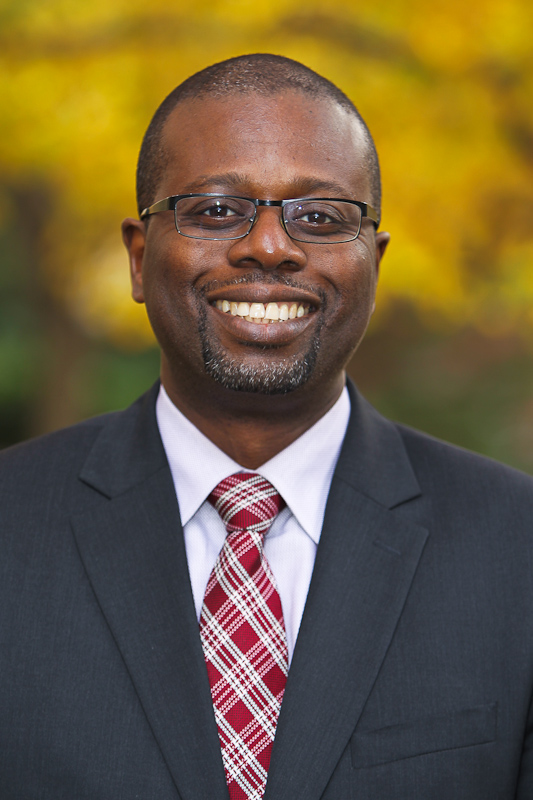 Mbaku tells them to step aside and "provide the country's new crop of leaders with the type of advice and support that can help the country successfully emerge from its violent and destructive past, as well as chart a path towards peace, sustainable economic growth and development."
Similarly, earlier this year in an Africa in Focus blog, Peter Biar Ajak, founder and director of the think tank Center for Strategic Analysis and Research in South Sudan, noted that there are three likely scenarios for peace: victory by the government, a power sharing deal involving Kiir and Machar, and an interim government involving neither. Because military victory by the government would likely fail in creating a real reconciliation process, and a coalition government with Kiir and Machar would likely fall apart again, Ajak also argues that a government including both sides—but without those specific leaders—might be the best answer. Even this scenario is dangerous, though, in that it might set a precedent for the overthrow of the government or the country might collapse under "local strongmen." In any case, Ajak states, "With the commitment of the region and international community, an interim government could give South Sudan a chance of starting over and embarking on a reconciliation process."