Article
China and Europe: The Emerging Axis
One of the most important, yet least appreciated developments in world affairs in recent years has been the dramatic growth in ties between China and Europe. Not only are all European nations individually deepening their links with China, but the European Union is itself collectively engaging the People's Republic. The EU has taken the lead in conceptualizing and implementing a broadbased strategy to further ties and cooperate in a wide range of areas. The breadth and depth of Europe- China relations are impressive, and the global importance of the relationship ranks it as an emerging axis in world affairs. While this is appreciated in Asia and Europe, the United States has been slow to recognize what is transpiring in the EU-China relationship and its significance in the emerging global order.
TOWARD STRATEGIC PARTNERSHIP

The burgeoning growth in European-Chinese relations is apparent in many spheres, and in recent years has developed into a comprehensive and multidimensional relationship—even strategic partnership.
If current trade growth continues for the second half of the year, the EU and China will become each other's leading trading partner in 2004. The 44 percent growth in trade for the first half of 2004 stunningly surpassed the impressive 25 percent rate achieved in 2003. In 2003 Chinese customs statistics indicate total trade of $125 billion, while EU figures are higher at 135 billion euros (?) (or $165 billion at year-end exchange rates). Since 1978, when economic reforms began in China, China-Europe trade has grown fortyfold. According to Chinese statistics, the EU is also the largest foreign supplier of technology and equipment to China, and one of the top foreign direct investors in China. The EU estimates that the total stock of European foreign direct investment in China amounts to more than $35 billion to date. China and the EU also participate in a number of joint technology projects, including the European Galileo satellite navigation program and the world's largest cooperative science and technology research project, the EU-China Framework Program.
Reproduced by permission of Current History (September 2004).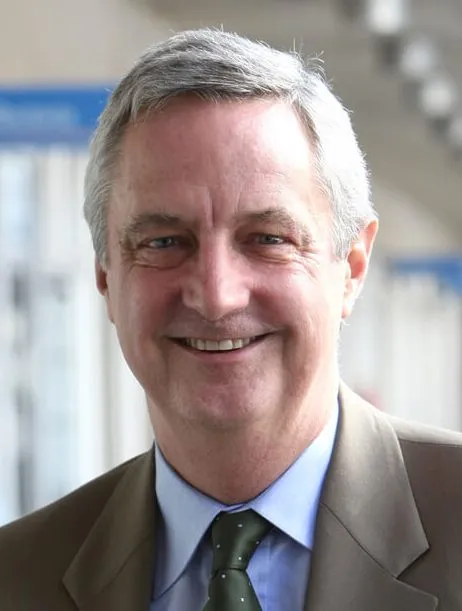 Professor of Political Science and International Affairs
Director, China Policy Program -
Elliott School of International Affairs, The George Washington University