Each year, more than 150 million U.S. households file their income taxes; what if they could simultaneously register to vote or update their voter registration? While the immediate prospects are dim for federal legislation to improve voter access, states can take action to allow their citizens to register to vote while they are filing their state income tax returns. Implementing such a policy would reduce the paperwork burden imposed on the citizenry while helping to ensure the accuracy and comprehensiveness of the state voter registration rolls.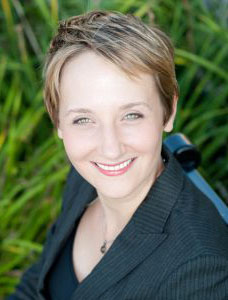 This report assesses the effectiveness of using state income tax data for the purpose of automatic voter registration or re-registration, focusing on the level of match between each state's standard individual income tax form1 and its voter registration requirements. States vary in the data they collect at tax filing, as well as their requirements for voter registration. For each element of the voter registration application, this report identifies which states already collect the required data at tax filing and proposes revisions to income tax data collection that would bring the voter registration and tax filing procedures into closer alignment. These conclusions are summarized in a checklist for states interested in moving toward a system that allows for voter registration or re-registration at tax filing.
The report also examines which states are best positioned to use state tax data as a part of automatic voter registration or re-registration procedures. Some states cannot feasibly implement a tax-based voter registration system, either because they do not collect state income taxes or because they do not have a statewide voter registration system. Nine states (Alaska, Florida, Nevada, New Hampshire, South Dakota, Tennessee, Texas, Washington, and Wyoming) do not have a state income tax. North Dakota does not require voter registration.
This report therefore focuses on the 40 states, plus the District of Columbia, that collect a state individual income tax and require voter registration. All of these localities would have to collect some additional information on their state tax forms to make voter registration feasible. But, particularly to allow already-registered voters to update their registration, these changes are small and achievable. Twenty-three states already collect most of the data they would need, and eight states collect nearly all of the required information. The states most ready to implement tax-time voter registration updates are Alabama, California, Colorado, Georgia, New Mexico, New York, Vermont, and Virginia. To implement full-scale registration would require a larger change; to accommodate new registrations, the most efficient approach would likely be a separate "Schedule VR" voter registration form included with the standard tax form.2
Footnotes
Because the purpose of a voter-registration-at-tax-filing program is to ensure widespread access to voter registration, I use only the standard tax form for each state, not the additional schedules or documentation that only a fraction of tax filers provide.
Bearer-Friend, Jeremy, and Vanessa Williamson. 2020. "Tax-Time Voter Registration." SSRN. https://papers.ssrn.com/sol3/papers.cfm?abstract_id=3683394 (June 19, 2022).
Acknowledgments:
This publication is made possible by support from the Center for Secure and Modern Elections. The findings, interpretations, and conclusions in this report are solely those of the authors and do not represent positions or policies of the Brookings Institution, its officers, employees or other donors. Brookings is committed to quality, independence, and impact in all of its work. Activities supported by its donors reflect this commitment and the analysis and recommendations are solely determined by the scholar.
---
State tax agency directors and staff from five states were kind enough to take the time to participate in interviews on the subject of tax-time voter registration; thank you to Isaac W. Choy, Director of the Hawaii Department of Taxation; Peter Franchot, Comptroller of Maryland; the Massachusetts Department of Revenue; and interview participants at two other agencies who preferred to remain anonymous. Thank you to Naomi Maehr for her excellent research assistance and to Shruti Nayak for her work on the data collection. All conclusions and any errors are solely the responsibility of the author.