Main causes of inpatient death and uncured discharges are concerned by all stakeholders of healthcare sector. This paper studies determinants of inpatient death and uncured discharges in China.
Based on micro data of 759,001 inpatient medical records from two representative Chinese prefecture-level cities, we find out that while a few common diseases linking to mortality and uncured discharges, patterns of lethal diseases varied widely in China's advanced and less advanced regions. Moreover, exogenous factors, including hospital spending, surgery and healthcare insurance were statistically significant determinants of inpatient death and uncured discharges. These findings have direct policy implications. In the context of China's unfolding healthcare reforms, alleviation of region-specific diseases, improvement of third-party payment schemes, deepening of insurance coverage and enhancement of quality medical treatment will be critical measures to reduce death and uncured rates of inpatients.
Authors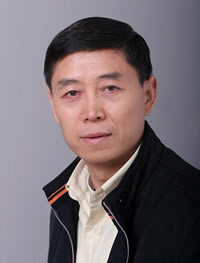 The Chinese leadership has promised for years that reform was around the bend and then you see things like President Xi's speech where he emphasized the central role of the party... Members of the business community see the Trump administration as an opportunity for the U.S. to rattle the cage in Beijing.