Podcast
How should the next president counter violent extremism?
As part of the Brookings Election 2016 project, the Brookings Podcast Network brings you a special edition episode in which Indira Lakshmanan, Washington columnist for the Boston Globe and contributor to Politico, moderates a conversation with Robert McKenzie, visiting fellow in the Project on U.S. Relations with the Islamic World, and Darrell West, vice president and director of Governance Studies, on ways in which the next president should address violent extremism in the United States and abroad.
"The scope, scale, and complexity of the problem varies significantly from location to location and a one-size-fits-all doesn't work," McKenzie explains. "The next administration should jettison a community-based approach and should focus entirely on interventions."
"There are economic roots of discontent both in the Middle East as well as in places here in the United States and in Europe where people become radicalized. It's kind of the loss of hope and the loss of opportunity; this is where global inequality plays into the picture… if people basically have no future, they are going to become more prone, I believe, to this," West argues. "I don't think we can kill our way to peace. We often deploy military solutions and assume that's going to take care of the problem. It's part of the arsenal but we also have to address these underlying economic aspects of the discontent."
Show Notes:
Countering violent extremism in America: Policy recommendations for the next president
How to truly support the Muslim community
Special thanks to the event moderator, Indira Lakshmanan, and the events team, Eric Bull, Adrianna Pita, and Camilo Ramirez. Additional thanks to audio producer Gaston Reboredo and producer Vanessa Sauter, and also thanks for additional support from Eric Abalahin, Jessica Pavone, Nawal Atallah, Basseem Maleki, and Rebecca Viser.
Subscribe to Brookings podcasts here or on iTunes, and send feedback email to intersections@brookings.edu.
Intersections is part of the Brookings Podcast Network.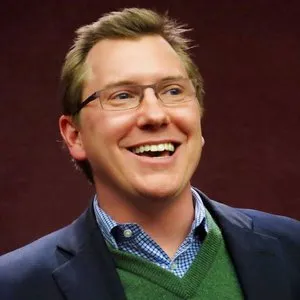 Former Brookings Expert
Senior Fellow and Director, Muslim Diaspora Initiative -
New America
Douglas Dillon Chair in Governmental Studies
Executive Editor -
Pulitzer Center
Washington Columnist -
The Boston Globe