Darrell West, director of the Center for Technology Innovation, discusses his recent book "The Future of Work: Robotics, AI, and Automation." West explains that as robots, artificial intelligence, and automation make it possible to be more productive while working fewer hours, society must change its definition of work.
Also in this episode, foreign policy expert Célia Belin unveils why she became a scholar and Susan Hennessey introduces Sourcelist, a database of experts in technology policy from diverse backgrounds.
Related content:
The Future of Work: Robots, AI, and Automation
Can France be America's new bridge to Europe?
The 'Macron miracle' could transform France into a global powerhouse
Introducing Sourcelist: Promoting diversity in technology policy
_
Thanks to audio producer Gaston Reboredo with assistance from Mark Hoelscher, and to producers Brennan Hoban and Chris McKenna. Additional support comes from Jessica Pavone, Eric Abalahin, Rebecca Viser, our intern Steven Lee, Camilo Ramirez, and David Nassar.
Subscribe to Brookings podcasts here or on Apple Podcasts, send feedback email to BCP@Brookings.edu, and follow us and tweet us at @policypodcasts on Twitter.
The Brookings Cafeteria is a part of the Brookings Podcast Network.
Authors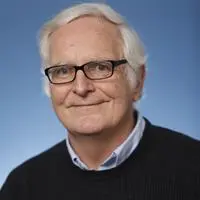 Director -
Brookings Institution Press
More
[On the possibility of ongoing secret negotiations between the U.S. and North Korea] I am always wondering if my chain is being yanked. It could also mean Kim is trying to undermine Moon, who positions himself as a broker between the U.S. and North Korea. These two potential explanations are not mutually exclusive.