It was Saturday; we were told that the secret police were randomly raiding houses in Homs…. There had been incidents of rape and kidnapping, so my older brother … drove us to Al Bayyada. We were seven women and 25 children. It was a pickup truck…. It was raining heavily on us and the children were screaming and crying. — Syria: The Trojan Women.
One of 60-odd Syrian women refugees who accepted the invitation of the British NGO Refuge International to join a drama therapy workshop in Amman, Jordan, Faten found herself on stage two months later, telling the story of her flight from Homs as part of a reworking of Euripides's The Trojan Women that integrated contemporary stories of Syria into the ancient text. Like the other members of the cast, Faten had never acted before or studied ancient Greece, but nonetheless found that Euripides's text spoke directly to her.
In the script of Syria: The Trojan Women, Faten (whose last name and other identifying information has been withheld for reasons of safety) goes on to recount how she learned of the murder of her father and brothers by Bashar al-Assad's secret police: "My cousin said … the secret policemen … took them to a warehouse. A room inside a room. A place no one knows. They shot and killed them in cold blood."
The play shifts seamlessly from the present to ancient Troy, giving new meaning to the trope that war is timeless. When Charlotte Eager, Willy Stirling, and Georgina Paget of Refuge Productions launched a drama therapy project for Syrian refugees living in Amman last fall, they had no idea how strongly a play they had studied as classics majors would resonate. Invited to come out of their isolated homes scattered around Amman, the Syrian women first trickled in; but as word spread, their numbers swelled to around 60, out of whom emerged a cast of 12.
As the women's passion for the play and its deep meaning for them became clear, the balance shifted from therapy to drama, and from Troy to Syria. Leading Syrian director Omar Abu Saada was enlisted to direct the rewritten play, which would interweave the women's real stories of escape, exile, and death into Euripides's text. During the course of the workshops and rehearsals, the Syrian women spoke to filmmakers for the forthcoming documentary, Queens of Syria, which chronicles the process.
Suaad, another members of the all-refugee cast, described to the filmmakers how Euripides's words of 2,500 years ago spoke to her. "When Hecuba turns to have a last look at Troy she makes a speech about never seeing her country ever again, and I cry when I read it, because when we were at the border about to cross into Jordan my husband told me to look back at Syria for one last time, because we might never see it again," said Suaad.
Suaad's is but one voice of the estimated 3 million refugees outside Syria, not to mention 6.4 million internally displaced. According to the UNHCR, 5,000 people have been fleeing Syria daily. In the last few days, these numbers have swollen with up to 200,000 estimated to have fled a new Islamic State offensive in Kurdish Syria. With the world's attention now focused on war in Iraq and Syria, the refugee crisis may only get worse — with increasingly violent consequences for women and girls. But, as David Miliband and the International Rescue Committee ask in a recent report on Syrian refugee women and girls, "Are we listening?"
Georgetown University's Laboratory for Global Performance and Politics intended to raise these largely unheard voices in Washington with a staging of Syria: The Trojan Women. The play was due to premier in the United States — it has been performed to great acclaim in Amman and Beirut — but the women were not granted visas. 
Their requests for P-3 visas as "artists coming to be part of culturally unique program" were rejected under Section 214b of the Immigration Act, which requires proof of "non-immigrant intent." To disprove the negative, applicants have to demonstrate "ties that bind to your home country" — a painful requirement for people forced against their will to flee their beloved homes in Syria. Without the right to work or the capacity to own property, how can refugees meet this requirement? (Dependent children are not considered sufficient proof of "ties that bind.") The Jordanian government then added another hurdle, requiring refugees leaving the country to receive official permission to re-enter from the Ministry of Interior.
Undeterred, the planned performance went ahead on Sept. 19 anyway — though more as a virtual conversation than a show. The women of the cast stayed up all night in Amman in order to speak live to the sold-out Georgetown audience of nearly 300 people.
But will the real performance ever take place? Will visas be granted on the second round? David Donahue, principal deputy assistant secretary of state for consular affairs, was in attendance the night of the Amman webcast, but gave nothing away as he gamely, but obtusely, answered the women's question, "Why did you deny our visas?" 
"Sometimes by law, by lack of funds or from a country in the midst of chaos, you can't do the things you want to do," said Donahue. "On this particular day, they did not meet the requirements of the law."
Just a few days later, the United States now finds itself at war in Syria. The irony is that the Islamic State's brutality has done what the humanitarian catastrophe of the Syrian refugees has not: galvanize the American people and government to action. But after IS has been defeated, the devastating human impact of the Syrian conflict will remain — and the millions who have fled the war's deprivations will pose a longer-term threat to stability in the region. They will not be silenced, but will we listen then?
This piece originally appeared in Foreign Policy.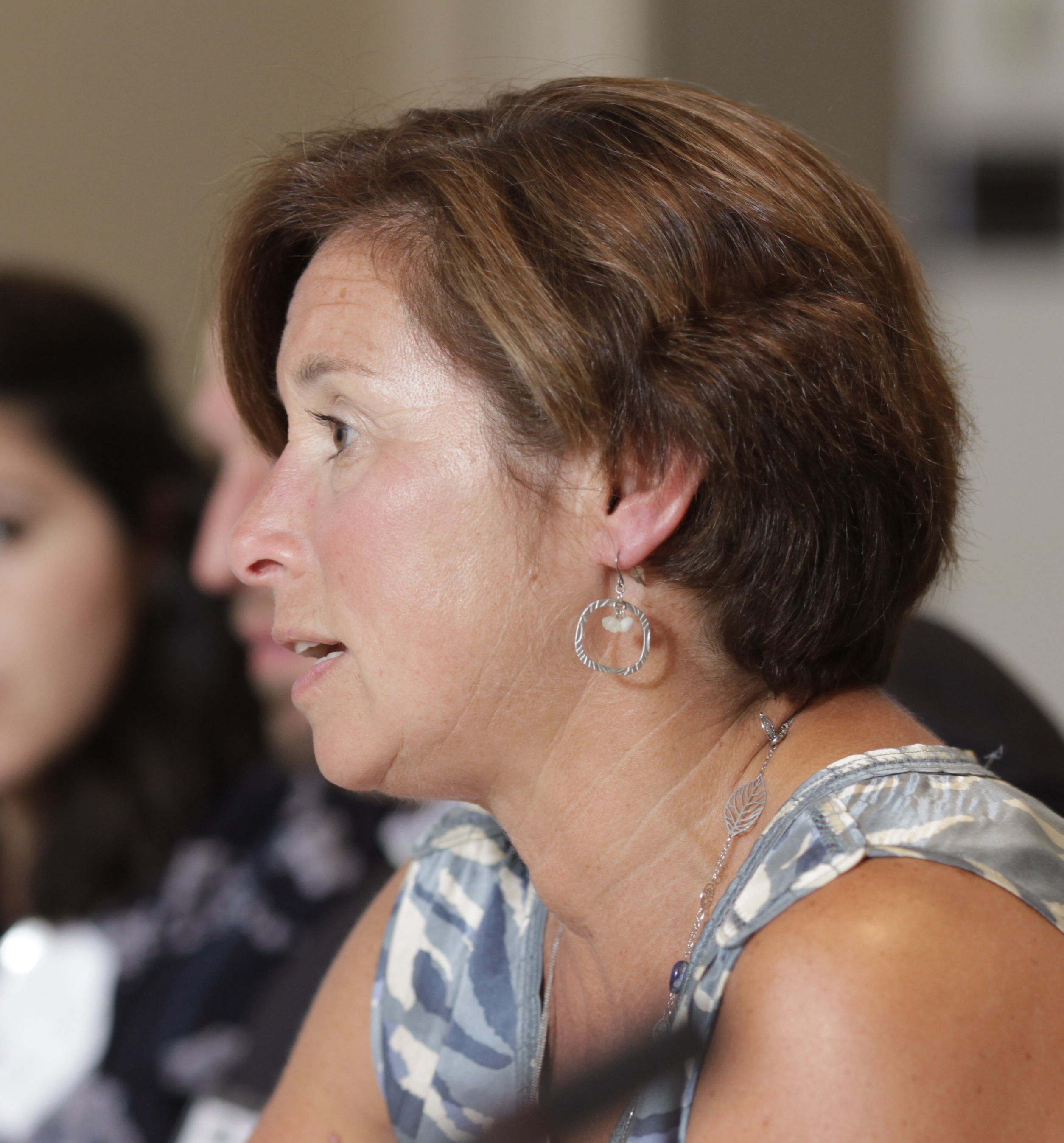 Former Brookings Expert
Distinguished Professor in the Practice of Diplomacy -
Georgetown University
More
[The Taliban takeover in Afghanistan has] emboldened [the TTP (Tehreek-e-Taliban) and other terror groups.] The TTP has also been emboldened by a Pakistani state that has had a shaky, uncertain response to the group in the last couple of years. [A] sloppy policy toward terrorist groups has been more or less consistent across governments in Pakistan since the mid-2000s.