Op-Ed
Two Chinas, But Only One Answer
Relations between the United States and China remain tense in the wake of the Yugoslav war and the mistaken bombing of the Chinese Embassy in Belgrade, and now the one issue that could bring the two powers into direct confrontation has reemerged: Taiwan.
Taiwan President Lee Teng-hui's recent statement to a German journalist that China-Taiwan relations should be handled on a state-to-state or nation-to-nation (guojia yu guojia) basis has set off alarm bells in both Beijing and Washington. Taiwan's subsequent clarifications have done little to calm nerves, as they made clear that Lee's statement was not a slip of the tongue and that Taipei has abandoned the accepted "one China" principle—which the United States has supported since 1979—in favor of a "two Chinas" formula.
This also has brought shrill warnings from the Beijing government and Chinese military, which on Thursday reiterated its long-standing threat to use force against Taiwan if the island of 22 million declares independence. It would be no surprise if the volley of invective is followed with another round of intimidating "exercises" and missile "tests," which is how the Chinese reacted in 1995, when Lee was issued a U.S. visa, and in 1996, during Taiwan's first direct presidential election.
Why did President Lee and his cabinet members take this provocative step? There are five prevalent theories among China- Taiwan watchers.
The first is that Lee is said to have his eye on next year's presidential election and has sought both to frame the debate and to "box in" all the candidates—particularly the popular James Soong, a former governor of Taiwan. Although it is not certain yet, Soong, who was a Lee protg, is showing all signs of bolting Lee's Kuomintang party (KMT) and running as an independent. This could have catastrophic implications for the KMT, which has already split once this decade, and would likely result in the defeat of Lee's chosen heir, Vice President Lien Chan.
The second is that Taiwan fears diplomatic isolation. That fear arises from its frustration with Beijing's strangulation of the island and insistence that Taiwan be a subordinate province. This led to Taipei's decision that the "Republic of China on Taiwan" (the political remnant of Chiang Kai-shek's Nationalist government, which fled into exile in 1949) must deal with Beijing as a national equal and not just as a "political entity" with jurisdictional control over the island.
Third, some believe that the news media overreacted. According to this view, Lee was simply restating what he had said before—the Republic of China has been a nation-state since 1912—and that his comment last week did not necessarily jettison the "one China" principle (subsequent statements by Taiwanese officials suggest otherwise).
The fourth theory is that as Lee nears the end of his 11-year presidency, he has become concerned with his place in the history books. In his recently published memoirs, Lee makes the case for a Chinese federation in which co-equal states and sub-regions of the country constitute a new democratic and federal Chinese republic, essentially on the German model.
The last view holds that, as a native Taiwanese and the first to be president, Lee can no longer hide his true colors as a separatist. This theory contends that Lee has had a long-running dispute with those of mainland descent in the KMT, in the breakaway New Party and in the military—people who seek accommodation with China essentially on Beijing's terms—and he finally decided to part company with these mainlanders.
There is probably an element of truth in all five theories. Whatever the impetus, Lee's statements and Taipei's formal abandonment of the "one China" principle are dangerous provocations at a sensitive time. Despite the profound differences between Beijing and Taipei and the complexities of the situation, the "one China" framework has served for more than two decades as the principal basis for stability in an inherently volatile environment. Taipei should not back away from it, but should rather embrace it and engage in earnest dialogue with Beijing to redefine the meaning of "one China."
Over the last year, China's elder statesman Wang Daohan has privately expressed China's willingness to explore a more elastic definition of a new China—encompassing the mainland and Taiwan—in which all the symbols of redefined nationhood (constitution, flag, anthem, name) were open to discussion. To date, Taipei has dismissed this offer as disingenuous. Before the latest imbroglio, Wang was due to visit Taiwan in October. Now his visit and the future of links across the Taiwan Strait are in jeopardy.
There is no real alternative for Taiwan but to negotiate its future within a "one China" framework. The devil will be in the details, but a de jure "two Chinas" formula is not a viable option, no matter how appealing the right of self-determination might be. Few, if any, nations would recognize an independent Republic of China on Taiwan.
Ironically, this imbroglio and the "one China" framework also offer the opportunity for the United States and China to bridge their recent differences and begin to rebuild their badly frayed relationship. While the two powers have deep and abiding differences on a range of important issues, they have some national interests in common. The "one China" framework is perhaps the most important among them. A non-nuclear and peaceful Korean peninsula is a close second. With regard to Taiwan, Washington should make it clear that it still endorses the "one China" principle and that differences must be settled peacefully through direct negotiations between the two sides. This is not a favor to Beijing or an affront to Taipei. These are core American interests and consistent U.S. policy since the 1972 Shanghai joint communique, in which the United States explicitly recognized that Taiwan was part of China.
A stabilization of U.S.-China relations is in Taiwan's interests. Although some in Taipei are of the short-term, zero-sum view that bad Sino-American relations somehow accrue to Taiwan's benefit, the record of the past two decades shows the opposite is true. Taiwan would do well to recall the old Chinese proverb, "The grass is trampled when tigers fight." The United States has proven that it can fully meet its obligations under the 1979 Taiwan Relations Act, which provides for normal but unofficial relations and sufficient weapons for Taiwan's self-defense.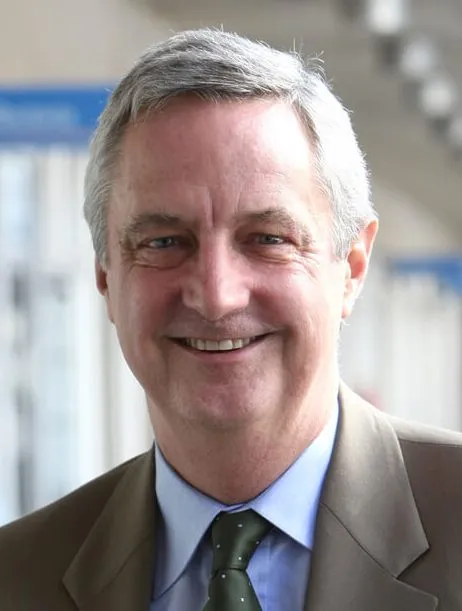 Professor of Political Science and International Affairs
Director, China Policy Program -
Elliott School of International Affairs, The George Washington University
Beijing should have no doubt about U.S. steadfastness to meet these legal commitments, although it has repeatedly raised concerns about the rising level of U.S. arms sales to the island and particularly the possible inclusion of Taiwan in a Theater Missile Defense (TMD) system—a U.S.-led anti-ballistic missile defense shield under development.
The issue of arms transfers to Taiwan has been a sore point for all parties. Taipei is frustrated because it has sought to buy a long list of advanced systems (including submarines, air-to-air missiles, early warning surveillance capabilities) that the United States has refused to sell out of concern that it would upset the cross-strait balance of force and further undermine the 1982 U.S.-China joint communique limiting such sales. Washington is concerned that the Taiwan military has not integrated this equipment into its force structure well. Beijing is irritated by any sales, but certainly those that break the quantitative and qualitative ceilings agreed to in 1982.
Today, there is a dangerous dynamic at work as the Chinese military increases its ballistic missile deployments opposite Taiwan (currently around 200), Taiwan clamors for TMD, and the U.S. Congress considers the wholesale upgrading of Taiwan defenses and U.S.-Taiwan military ties through the Taiwan Security Enhancement Act. If passed and implemented, this act would not only shatter the already weakened 1982 communique but would likely cause a major rupture in Sino- American relations.
The United States should—at the highest possible level—reiterate its long-standing "one China" policy. But while that would be helpful in stabilizing the badly damaged relationship in the short-term, it would be insufficient to revive it entirely.
Any hopes of forging a "constructive strategic partnership for the 21st century," as the two governments proclaimed in 1997-98, perished in the ashes of the Yugoslav war. Such aspirations, however well-intended, were naive to begin with. The stark differences in world view and strategic interests between the United States and China have been laid bare in recent weeks, as Chinese propaganda organs have attacked American "hegemony" and "imperialism" with hostile sentiments not seen since the Cultural Revolution. The ruins of the American Embassy in Beijing are a further reminder of the depth of popular anger toward the United States.
As suspicions run deep, the United States and China have likely entered an extended period of friction and strategic competition. This is both understandable and manageable. It is not a new Cold War. It is a more realistic condition than pious hopes of strategic partnerships. Yet competitors can cooperate and need not become adversaries. The United States and China have parallel and overlapping national interests in Asia and the world, just as there are also issues on which they diverge significantly. The policy task will be to manage—and hopefully narrow—the differences, while collaborating where possible. Reiterating mutual agreement on the "one China" principle and the peaceful resolution of the "Taiwan problem" would be a good place to start.