Amnon Lipkin Shahak died today and Israel lost one of its last warriors in the cause of peace. Amnon was, like his mentor and patron Yitzhak Rabin, a general who became a peacemaker. I met him first when he was the Director of Military Intelligence, and came to work closely with him when he was Rabin's IDF Chief of Staff, and then when he entered politics as Deputy Prime Minister in Ehud Barak's government. Amnon played a leading role in defending the state of Israel and its citizens. But he played an even more important role in peace negotiations with the Palestinians and the Syrians. Of all the Israeli players in that tragic drama, Amnon was the most trusted by the Arabs on the other side of the negotiating table. Tall, handsome, with a charming smile and a wry sense of humor, Amnon's integrity shone forth like a beacon in a storm — wise, all-knowing, reliable.
Two anecdotes from my experiences with Amnon give testimony to his qualities. In 1994, he was despatched to Tunis by Rabin to deal with Arafat after the "Hebron massacre" in which Israeli settler Baruch Goldstein had slaughtered 29 Palestinians at prayer, derailing the Israeli-Palestinian peace negotiations. Rabin told Amnon he could offer to evacuate the Israeli settlers who were living in the heart of Hebron if that would bring Arafat back to the negotiating table. That concession was unnecessary. Arafat so trusted Amnon — probably because he admired him for all the characteristics that he possessed and Arafat lacked — that he agreed to return to negotiations without demanding any compensation. When Amnon reported this to Rabin, his commander admitted great relief because he feared he would not have been able to deliver on the commitment to evacuate the settlers.
In 2000, at the Camp David peace negotiations, Amnon played a crucial role presiding over a second-track of informal negotiations with Arafat's aides. These negotiations took place on the porch of Amnon's cabin, late at night, as Israeli and Palestinians explored creative solutions to help bridge the differences while the American negotiators listened quietly. The most emotional exchange took place over Jerusalem. He explained to the Palestinians that the Temple Mount was a question of identity for Israelis: "The Temple Mount is the lock and we don't have the key. All that we have is our heritage and our beliefs. I can't put myself in Palestinian shoes; I have only my own shoes. And I can't give it up. You will have control; your flag will fly there. But if we give up our sovereignty we give up our dreams."
Amnon never gave up on the dream of peace. He maintained an active role advising both Israeli and Palestinian leaders on how to resolve their differences to his last breath. But sadly he, like all of the other peacemakers, was unable to reconcile Israeli and Palestinian dreams. He will be sorely missed by all of us. Blessed are the peacemakers, so Amnon's memory will surely be blessed. But it should also remain as a reminder to all those would be peacemakers in the future, that goodwill, understanding, integrity, generosity and humor may not be sufficient to end this too-long conflict but they are the necessary and too often missing ingredients.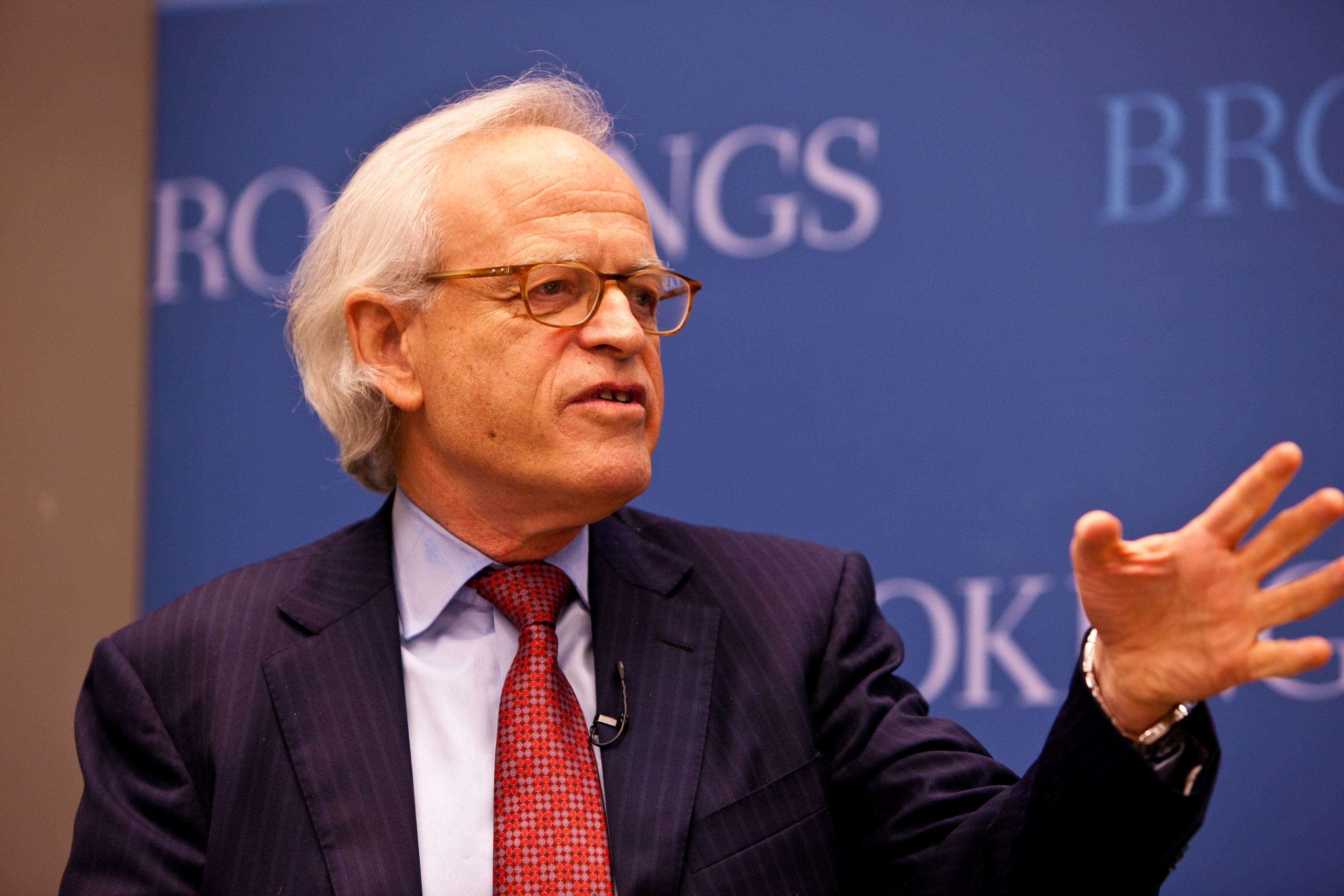 Former Brookings Expert
Distinguished Fellow -
The Council on Foreign Relations