Op-Ed
President Obama in El Salvador
President Obama's upcoming visit to El Salvador has at least three important meanings.

First, this visit is about Central America, but is also about El Salvador and President Mauricio Funes.
President Obama is clearly signaling that Funes will be his interlocutor of choice in Central America. A progressive yet pragmatic leader with good relations across the region, Funes has become the embodiment of a successful political transition in a country scared by a tragic political history. The fears that El Salvador's political system would not be able to withstand the Left's comprehensive electoral victory appear now entirely misplaced. Whatever problems the country may face now—and there are plenty—political instability does not seem to be one of them. As Obama visits Chile on the same trip, his stop in El Salvador implies recognition of the great strides that El Salvador has made in bringing about a modern vibrant democracy.
Second, El Salvador is a place where three crucial issues in U.S.-Latin America relations converge with unusual clarity – immigration, free trade and security. 
On immigration, one should note that approximately 1.5 million Salvadorans live in the United States, making them the sixth largest immigrant community in the U.S. Salvadorans living and working in the U.S. send back nearly $4 billion in remittances annually, around 17 percent of El Salvador's GDP. Almost a quarter of households in El Salvador benefit directly from these flows. It is now urgent to solve the situation of nearly 220,000 Salvadorans that have been living in the United States since 2001 under temporary protected status (TPS), a transitory regime that is due to expire in March 2012. President Funes will surely emphasize to President Obama that allowing the TPS to expire could have dire consequences for El Salvador.
El Salvador will also be a place to discuss the limits of a narrow trade agenda to support Latin America's economic prosperity. The truth is that the Dominican Republic-Central America-United States Free Trade Agreement (CAFTA-DR), which El Salvador was the first country to ratify, has made very little difference in bilateral trade. U.S.-El Salvador trade flows have barely nudged upwards from $4.0 billion in 2006 to $4.6 billion in 2010. Such a weak performance has a lot to do with the fact that textile and apparel—under relentless pressure from Chinese competition—still comprise nearly 2/3 of Salvadoran exports to the U.S. Helping El Salvador diversity and upgrade its exports is crucial if CAFTA-DR is to live up to the high expectations of its ratification, and indeed if the country is to negotiate successfully its integration into the global economy. Then again, failure to do so will entail one glaring consequence: more young Salvadorans trekking north.
Finally, Obama's trip to El Salvador is a sign that the U.S. is finally paying some attention to Central America's deteriorating political and security situation.

Along with the 2009 Honduran meltdown and the authoritarian demeanor of Nicaragua's President Daniel Ortega, the region now adds an increasingly intractable public security crisis. Central America's "Northern Triangle" (Guatemala, Honduras and El Salvador) is, by some margin, the world's most violent region outside of an active war zone. Last year each one of those three small countries had more murders than the 27 European member states combined. Even Costa Rica and Panama, more prosperous and stable than the rest of the isthmus, have seen significant increases in violence levels in the recent past.
Behind this dire security situation lie pervasive inequalities, weak law enforcement institutions, widespread marginalization of the region's youth, and guns from the region's civil wars. Most of all, the region is faced with a drug-trafficking crisis that has shown no sign of subsiding. This year, five of the six countries in the region made the U.S. State Department's list of countries with serious drug trafficking problems; none more so than Guatemala, where the visible presence of the Mexican drug trafficking organizations is feeding lawlessness in vast swaths of the territory.
Whether President Obama will be able to respond in concrete ways to the Central American countries' sense of urgency is doubtful. The Central American Regional Security Initiative (CARSI), the U.S.-funded regional plan to combat organized crime, has been allocated a mere $100 million for FY 2011. While the region's governments clearly expect an increase in the current level of counter-narcotics cooperation, it is highly unlikely that a dramatic hike will occur. Most likely, Obama will offer a more coordinated regional approach in the fight against organized crime—one that brings Mexico and Colombia onboard as critical actors in solving Central America's security plight. The recent appointment of Assistant Secretary for International Narcotics and Law Enforcement Affairs William R. Brownfield, former U.S. Ambassador to Colombia, is a sign of this emphasis on better regional coordination rather than increased resources. 
 
Hopefully, Obama's visit to El Salvador will mark the beginning of a new round of U.S. engagement with a region that geographically, historically, politically and economically is bound to Washington like few others. While intense attention for Central America is probably a very tall order given the complexity of Washington's current domestic and international agenda, steady attention should not be too much to ask. There are more than 3 million Central Americans already living in the United States. There are plenty more where they came from. Whether Washington realizes it or not, the United States has a stake in Central America's future.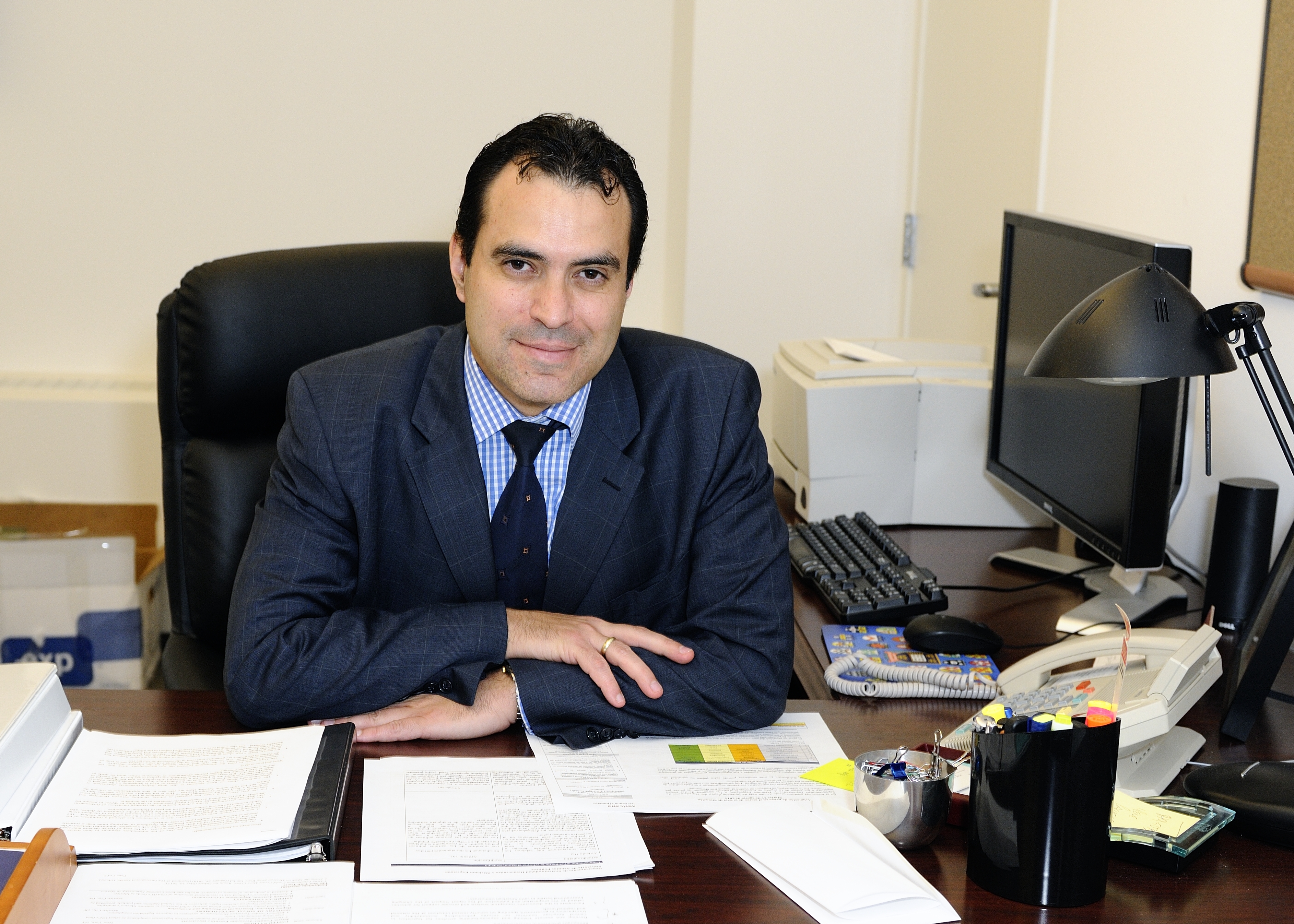 Former Brookings Expert
Director, Programa Estado de Derecho, Diálogo Interamericano