Editor's Note:
Cheng Li and Lucy Xu note that governance experience in remote hardship regions is emerging as a common feature among China's most prominent political leaders. This piece was originally published in China-US Focus.
According to a popular Chinese proverb, "only those who can endure the toughest of life's challenges shall emerge head and shoulders above others" (不受苦中苦,难为人上人). Such ancient wisdom still bears relevance in modern China's political arena, where Xi Jinping's administration has emphasized the promotion of leaders who have worked in China's poorest and most remote provinces, or "hardship" regions. This particularly includes the western and southwestern frontiers of Tibet, Xinjiang, Gansu, Guizhou, and Qinghai.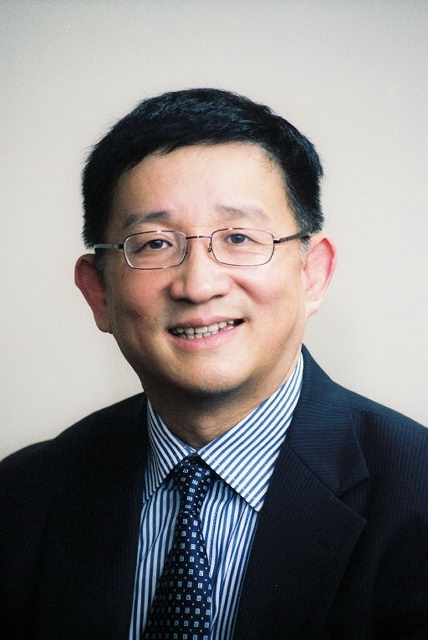 Senior Research Assistant & Communications Coordinator -
John L. Thornton China Center, Foreign Policy
Five recently promoted senior Chinese Communist Party (CCP) officials have extensive leadership experience in these hardship areas. Yang Xiaodu (杨晓渡, born in 1953), a Shanghai native appointed minister of supervision in December 2016, spent more than two decades in Tibet. Hao Peng (郝鹏, b. 1960), who was appointed party secretary of the State-owned Assets Supervision and Administration Commission (SASAC) in December, has worked in three hardship regions since the late 1990s —Gansu, Tibet, and Qinghai. Xu Lin (徐麟, b. 1954), another Shanghai native, became director of the Cyberspace Administration of China in June 2016 and was one of the first Shanghai cadres sent to Tibet to do aid work (yuanzang ganbu, 援藏干部) in the 1990s. Che Jun (车俊, b. 1955) was parachuted out of Xinjiang in January 2017 to serve as governor of Zhejiang. Finally, Yin Hong (尹弘, b. 1963), appointed Shanghai deputy party secretary in February 2017, was a Shanghai yuanzang ganbu in the early 2000s. These five leaders are all likely to obtain seats on the 19th Central Committee this fall.
More significantly, several heavyweight political leaders who have worked or who currently serve in hardship regions are Xi's preferred candidates for the next Politburo and the Politburo Standing Committee (PSC). Li Zhanshu (栗战书, b. 1950), a longtime friend of Xi, is a Politburo member and director of the General Office of the CCP Central Committee, having previously served as party secretary of Guizhou. Zhao Leji (赵乐际, b. 1957), who was born and raised in Qinghai and served as party secretary of the province, is a Politburo member and director of the Central Organization Department, as well as one of Xi's confidants. And Chen Min'er (陈敏尔, b. 1960), the party secretary of Guizhou, is widely believed to be Xi's favored protégé among the generation of leaders born in the 1960s.
But not all emerging heavyweights with experience in hardship regions are Xi Jinping's protégés. In fact, some have strong personal ties to Hu Jintao (胡锦涛) and Li Keqiang (李克强). For instance, Hu Chunhua (胡春华, b. 1963)—a widely recognized rising star who serves on the Politburo and as party secretary of Guangdong—is Hu Jintao's protégé. Hu Chunhua began his tenure in Tibet at the age of 20 after graduating from Peking University, and he worked directly under Hu Jintao from 1988 to 1992, when the latter oversaw Tibet. Hu Chunhua was twice posted to Tibet, where he served a total of almost two decades. Li Keqiang's protégé, former Tibet party secretary Chen Quanguo (陈全国, b. 1955), was recently appointed Xinjiang party secretary. This makes him the first CCP official to have ever held the top leadership post in both Tibet and Xinjiang, and he will likely earn a seat on the next Politburo.
It is not a new phenomenon for the country's top leaders and Politburo members to have experience working in these remote regions. Former Chinese president Hu Jintao served as party secretary of Guizhou and Tibet. Former Politburo member Wang Lequan (王乐泉) and current Politburo members Zhang Chunxian (张春贤) and Guo Jinlong (郭金龙) all worked in these frontier regions: Wang and Zhang as party secretaries of Xinjiang, and Guo as party secretary of Tibet. These leaders followed similar paths: all worked in non-hardship provinces before being transferred to their respective hardship post, where they went on to serve at the most senior levels. What makes the leaders promoted under Xi Jinping extraordinary is that they have often held lower-level posts and, collectively, have more diverse and extensive experiences in these hardship regions compared to the previous generation.
Officials who have worked in hardship regions and received fast-track promotions over the past few years fall into three distinct groups. The first group closely resembles leaders who acquired hardship experience in previous administrations. These individuals typically held senior leadership positions in non-hardship provinces before they were parachuted to a hardship post for a few years. In addition to the aforementioned Che Jun, this group includes first vice minister of science and technology Huang Wei (黄卫, b. 1961), first vice minister of the General Administration of Customs Hu Wei (胡伟, b. 1962), and first vice minister of justice Xiong Xuanguo (熊选国, b. 1964), all of whom worked in Xinjiang.
Similarly, the first secretary of the China Communist Youth League, Qin Yizhi (秦宜智, b. 1965), worked in Tibet as an assistant governor and vice governor. These leaders—all born in the 1960s—spent a number of years working in a hardship region at a relatively senior level. Their current high-level positions, broad experience, and relatively young ages all make them strong candidates for membership on the 19th Central Committee.
The second group of fast-track promotees with hardship experience are those who rose through the ranks step by step in a hardship region, rather than entering at a high level after gaining experience in a non-hardship post. In addition to the aforementioned Yang Xiaodu and Hao Peng, this category includes Cui Yuying (崔玉英, b. 1958), the deputy director of the CCP Central Propaganda Department, and Wang Ruilian (王瑞连, b. 1964), a member of the Hainan Province Standing Committee and the director of the Organization Department, both of whom had long careers in Tibet. These officials generally have spent 20 to 40 years in hardship posts, where they have built strong regional ties and networks. In a way, these leaders' substantial experience in and exposure to Tibet and other disadvantaged regions are a testament to their devotion to the party. It makes sense for them to be rewarded with promotions.
The third group includes the aforementioned Xu Lin and Yin Hong (both born in the 1960s). As young, junior-level cadres, they transferred from economically advanced locales like Shanghai to hardship regions, where they participated in aid or relief work. In 1995, the CCP Central Organization Department initiated the yuanzang ganbu program to systematically relocate junior cadres in coastal cities to Tibet. These cadres worked to promote economic and social development for three years before returning to their original posts. Over the past 20 years, the Chinese authorities have sent seven waves of yuanzang ganbu, totaling over 6,000 cadres. The Central Organization Department started a similar program for Xinjiang, gathering yuanjiang ganbu (援疆干部) from 19 different provinces and municipalities. Participants in this program are now beginning to emerge at senior levels in the government.
The professional value of this training is, of course, open to debate. Does gaining work experience in hardship regions truly make better leaders, or should these posts mainly be seen as a hollow effort to "gild" (dujin, 镀金) officials? Either way, the fact remains that rising stars who have worked in hardship regions are well-positioned for fast-track promotions into the upper echelons of Chinese politics.
There are numerous possible explanations for why Xi Jinping would go to such great lengths to promote leaders with experience in hardship regions:
Xi himself spent seven years performing manual labor as a "sent-down youth" in a poor rural village in Yan'an, Shaanxi. He often speaks of his strong affection for this region and claims that the hardship experience better prepared him for the challenges he has faced as a national leader.
Just last week, Xi Jinping was elected as one of Guizhou's delegates for the 19th National Party Congress. By contrast, he represented Shanghai at the 18th Party Congress in 2012. This interesting shift reflects his desire to associate himself with the less developed regions of China's west and southwest.
Xi may also be using hardship experience to justify quicker promotions for his protégés. Since the CCP establishment privileges experience in China's frontier regions, using such grounds to fast track protégés into top positions would help dispel accusations of nepotism or favoritism.
The rise of leaders with hardship experience enables Xi to place an even greater emphasis on the governance and development of China's western and southwestern frontiers. Their first-hand knowledge could shape policy proposals and influence governing methods in these regions and beyond.
Rising heavyweight leaders will likely introduce new sets of mentor-protégé ties and political networks, thus broadening Xi's political coalition as he begins his second term in the fall of 2017.
Governance experience in remote hardship regions is emerging as a common feature among China's most prominent political leaders. This is evidenced by the fact that Li Zhanshu, Zhao Leji, Hu Chunhua, and Chen Min'er are all among only a handful of leading candidates for the next PSC—the most powerful governing body in the CCP. Although these leaders have traversed a range of career trajectories, they each have benefited professionally from serving in poor, remote provinces. Hardship experience has long been valued in the CCP party hierarchy and only looks to become more ingrained under Xi's leadership. Therefore, any proper analysis on the future career prospects of CCP leaders should take into account this important factor.