Op-Ed
Climate Change: Beyond Bali
The most important outcomes of the Bali climate change conference didn't make the headlines.
For two weeks, stories out of Bali were dominated by the U.S.-EU spat over emissions limits, in which the U.S. rejected an EU proposal for cuts of 25-40% from 1990 levels by 2020. This dispute was as predictable as it was meaningless.
For more than 15 years, Europeans have used these negotiations to call for substantial emissions cuts (without offering clear plans for implementing them). A repeat of that formula hardly constitutes a revolutionary development. The EU deserves enormous credit for beginning to implement a serious domestic program to cut emissions of heat-trapping gases. Yet its Bali proposal repeated a well-worn formula unlikely to produce broader breakthroughs in the fight against global warming.
At the same time, the Bush administration's response to this gambit was largely without consequence. President George W. Bush will leave office before the conclusion of these negotiations and his views will have little if any impact on his successor. The emissions cuts the United States accepts in the next global climate agreement will be shaped mainly by those set forth in domestic climate change legislation likely to emerge from Congress in 2009 or 2010. The Bush administration's views on emissions cuts no longer matter.
Yet Bali produced three important outcomes.
First, developing countries stepped up to the table. For years, many developing countries have fiercely resisted proposals that they be required to address emissions under any global climate treaty. In 1995, for example, the "Group of 77" and China sought and obtained assurances that the agreement to be adopted at the 1997 Kyoto conference would include "no new commitments" for developing countries. This emerged as a major flashpoint in U.S. politics and significant constraint on the environmental impact of the Kyoto Protocol.
In Bali, developing countries took a different tack, offering to include "mitigation plans" in the next agreement. The nature of those plans will depend – as they should – on actions by the industrialized countries that have caused the vast majority of global warming pollution to date. Steps to address emissions growth in developing countries will reflect the imperative of lifting desperate people from poverty. Much work remains to shape the role of developing countries in the next agreement, but the change in tone was dramatic.
Second, a new consensus on deforestation emerged. More than 20% of heat-trapping gases come from deforestation. Cutting these emissions is cheap, helps the poorest of the poor and protects biodiversity. In the 1990s, this topic sparked bitter controversy in global climate negotiations, with some seeing it as a distraction from the necessary focus on cutting industrial emissions. The Kyoto Protocol provides no credits to countries that fight global warming by preventing deforestation.
Author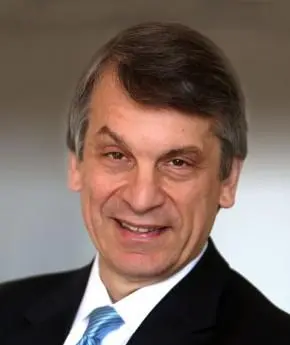 Former Brookings Expert
Inaugural Fellow, Center on Global Energy Policy -
School of International and Public Affairs, Columbia University
In Bali, delegates adopted a decision on deforestation that moves beyond the stale debates of the past. The decision recognizes the "urgent need" to reduce emissions from deforestation and launches a series of steps to help harness substantial new resources to protect tropical forests. If agreement can be reached on ways to tap the growing carbon markets (with more than $30 billion in trades in 2006), the benefits for tropical forests could be immense.
Finally, "adaptation" moved toward center stage. Today the world faces a sobering reality: even the most aggressive plans will not prevent some amount of global warming in the decades ahead. The consequences for poor developing countries are predicted to be most severe. The Bali Declaration recognizes that reality, prominently, and shapes a process for countries to work together in adapting to disruptions from climate change.
The road from Bali will be filled with challenges. Work must proceed immediately on dozens of complex topics. Yet a key player in the final negotiations – the next U.S. President – is not yet at the table and obviously cannot be for more than a year. Indeed, given the likely schedule for confirming key appointees in a new U.S. administration and complexities of the issues involved, it will be spring 2009 at the earliest before the U.S. team that will negotiate the next global agreement can provide detailed input to the talks.
Yet the world cannot wait on the U.S. political calendar as it moves forward to address the climate crisis. As Nobel laureate Al Gore said in Bali, "a sense of urgency that is appropriate to this challenge is itself a challenge to our moral imagination." Beneath the headlines, the Bali conference produced results that will shape the road ahead.
More
[On India's renewable energy capacity goals] [This] target implies annual growth of 25 percent — a targeted buildout rate even faster than China's, which is widely seen as the world's leader in deploying renewable energy.