For at least a decade, think tanks and government offices have echoed with tales of China's rise.
The narrative is familiar. China has remade its economy and is now eating America's lunch. The country is growing rapidly, laying roads and high-speed rail at a frenetic pace. The Chinese authorities sit atop a hoard of foreign exchange reserves that symbolize the country's new financial clout.
Increasingly, China's economic strength is mirrored in its military capability. It is, according to its boosters, destined for hegemony in the Asia-Pacific. Soon, they say, it may even be a peer-competitor of the United States.
China's recent performance has certainly been impressive. Yet recent official conduct in China, by turns baroque and brutal, should give observers pause for thought.
We now know that Bo Xilai, former Communist Party secretary of mega-city Chongqing and a rising star in the party, systematically terrorised and rorted his municipality. Bo and his wife allegedly sent hundreds of millions of dollars out of the country; she is the prime suspect in the murder of a British businessman; he is said to have plotted to kill his own police chief. Abuse of power was practised throughout their extended family, of which Bo Xilai was merely the capo di tutti capi.
Exploring the growth of a massive economy See full coverage Bo Xilai's behavior may have been more extreme than that of most senior officials. But corruption is widely entrenched throughout the country. There are Bo Xilais in other cities and provinces, too. This has deleterious consequences for government revenues, business efficiency, and social harmony — all important elements of national power.
Read the full article at theatlantic.com»
Author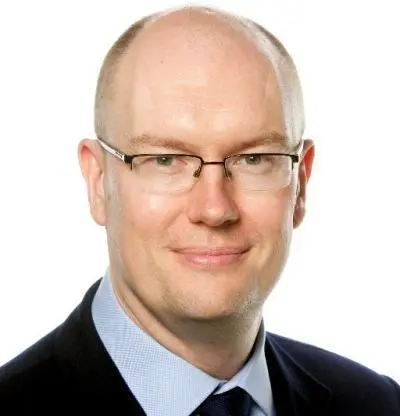 [The resignation of assistant secretary of state for European and Eurasian affairs Wess Mitchell] is surprising news, which seems to have caught everyone off guard. He doesn't appear to have shared this news with his ambassadors, who were in Washington last week for a global chiefs of mission conference. His deputy is also slated to retire soon, which raises question of near term leadership on European policy at a time of challenges there.
[Wess] Mitchell was a strong supporter of NATO, particularly in Eastern Europe where he will be sorely missed. His departure comes follows the resignation of senior Pentagon officials – Robert Karem and Tom Goffus – working on NATO along with Secretary Mattis. Without this pro-alliance caucus, NATO is now more vulnerable than at any time since the beginning of the Trump administration.