The end of the "golden decade" (2003-2013) in Latin America, especially in South America, is changing the mood and not necessarily for the better. This is the result of major changes in the global economic and political context as well as the domestic situation in the different countries. In a few short years, the region moved from euphoria to the moderate and even cautious optimism prevailing today. There is also a palpable sense of urgency in addressing the economic, social, and political reforms needed to face our challenges.
The Latin American political leadership should respond to this transition by urgently implementing an ambitious agenda of reforms aimed at recovering economic growth, ensuring the sustainability of social gains, ensuring citizen security, and improving the quality of democracy, all in a complex economic, social, and political context.
This was one of the main conclusions reached in the Third International Forum of Santo Domingo, held in the Dominican Republic 28-30 January 28, 2015. Titled The time for reforms: What should Latin American do to become a more democratic, prosperous, equitable, and secure region?, this international conference was organized by International IDEA, the Dominican studies center Fundación Global Democracia y Desarrollo (FUNGLODE), and the Catholic university Pontificia Universidad Católica Madre y Maestra.
Six former presidents from the region and 70 experts from across the region and Europe participated in this forum. There was a common consensus that Latin America is going through a transition: the end of a decade of prosperity marked by robust economic growth and major social gains, and the birth of a new cycle, characterized by weaker growth and falling commodities prices. Albeit in varying degrees, most of the countries will have to move from a model based on high raw materials prices and low financing costs to low raw materials prices and high financing costs. For some countries, by way of contrast, the reconfiguration of the global economy is good news. If the recovery of the United States is consolidated, it promises relief for the economies of Central America, the Caribbean, and Mexico.
This new mood is symptomatic of the abrupt economic slowdown the region is experiencing, the end of a cycle which in the words of the OECD "is not short-term, but is here to stay." In effect, the prospects for economic growth (without ignoring the high degree of heterogeneity among the countries) have deteriorated considerably, especially in South America. This will be a very difficult year for three of the five largest Latin American economies, i.e. Venezuela, Argentina, and Brazil. The IMF recently made a downward correction to projected average growth for Latin America in 2015, situating it at only 1.3 percent.
The Santo Domingo agenda
A reformist agenda regional in scope has emerged from the deliberations of the Third International Forum. It is aimed at improving the quality of democracy, diversifying the productive matrix, armoring and deepening the social gains attained in recent years, and responding effectively to the grave problem of citizen insecurity.
Improving the quality of democracy. The priority includes strengthening institutions and citizen participation so that they come to constitute the basis of a better-quality and denser democracy. To that end, one must have:
modern and legitimate parties and legislatures, capable of representing and channeling social demands, supplemented by mechanisms of citizen participation;
elections with integrity;
an independent judicial branch with adequate resources to ensure full observance of the rule of law and juridical security;
institutions and oversight mechanisms that impede the abusive exercise of power, guarantee that both types of legitimacy, of origin and of exercise, are subjected to the law, and ensure appropriate levels of transparency and accountability.
Diversify the productive matrix. It is urgent that the region recover economic growth. Latin America cannot continue to depend on raw materials exports. On the contrary, it must diversify its productive structure, generating a web of industries and productive chains with greater value added, and in particular with greater innovative contents.
To this end, priority must be accorded to substantially improve the levels of competitiveness and productivity – our great Achilles heel – by increasing investment and savings, placing strong emphasis on innovation and quality education, in addition to optimizing infrastructure. Since the 1990s the region has only seen a 1.6 percent gain in productivity, while in Asia developing countries have increased productivity nearly 30 percent.
Armour and deepen social gains. During the past decade, poverty and extreme poverty diminished significantly, with 60 million persons emerging from poverty. The demographic dividend and policies providing for conditional cash transfers were crucial, but the key was high growth of GDP. However in recent years, according to ECLAC data, the decline has been attenuated and even extreme poverty increased slightly.
The priority involves creating quality jobs, reducing the high levels of informal-sector employment (47 percent regionally), and boosting real wages. In addition, it is essential to have a strategic state, endowed with a professional and modern administration that has sufficient fiscal resources to ensure efficient social spending and quality public services. Today, tax revenues are, on average, 20 percent of GDP, far below the OECD countries.
Guarantee citizen security. Compared to other regions not at war, Latin America is the most violent in the world. While there are differences, no country is unaffected by this reality. Public opinion surveys show that crime and insecurity are one of the main problems citizens face. The multidimensional nature of these problems calls for an equally multifaceted strategy that combines prevention with repression, and socioeconomic measures with institutional strengthening of the police, the criminal justice system, and the prison model. All this should be supplemented by effective international cooperation, especially to fight drug trafficking and organized crime.
My opinion
Latin America is experiencing a moment of transition. Like any change process, it is accompanied by risks and challenges but also opportunities, some of them are inherited from the previous model, while others arise with the new period that is about to come.
The moment is propitious for Latin America to urgently set in motion an agenda of profound structural reforms aimed at modernizing its development model and strategically adapting to this new global context. In effect, only by improving productivity and competitiveness, education and innovation, infrastructure, but also the quality of its institutions, will the region be able to attain inclusive, equitable, and sustainable economic growth. This growth must also make it possible to continue diminishing poverty and inequality so as to be able to respond effectively to the demands and expectations of a citizenry increasingly aware of and demanding its rights and quality public services.
This economic slowdown and setting in motion of an agenda of structural reforms (including the adjustment policies that we'll see in some countries) will surely affect certain interests, paving the way for certain countries to suffer a possible increase in social discontent and more complex governability in coming years. One must avoid a worsening of the regional imbalances, especially in relation to inequality and citizen insecurity.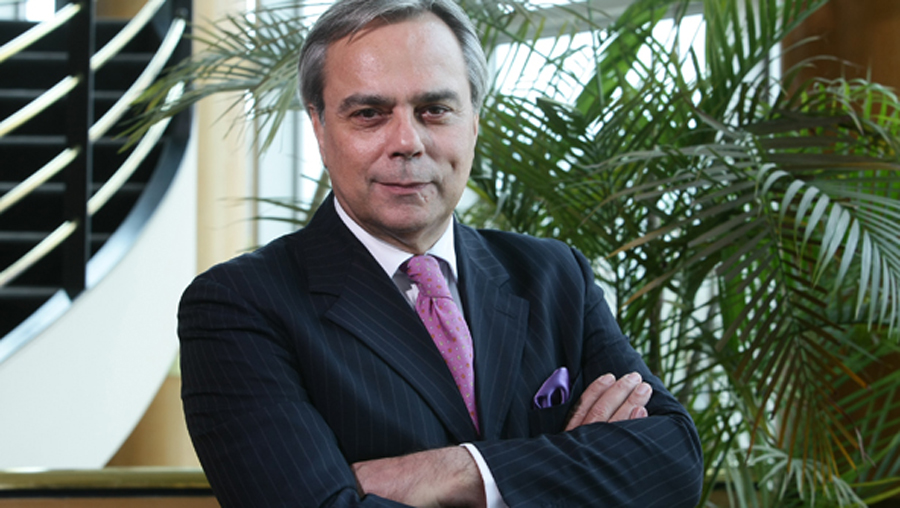 Former Brookings Expert
Director for Latin America and the Caribbean -
International Institute for Democracy and Electoral Assistance
In short, the political leadership of the region should seek a return to economic growth, reduce poverty, inequality and citizen insecurity, consolidate and expand social gains, maintain political stability, and strengthen the institutional framework and democratic governance.
There are no more excuses or time to lose. Unfortunately, the vast majority of countries of the region did not take sufficient advantage of the boom period to give impetus to the structural change that Latin America needed and continues to need. The risks and challenges particular to the change in cycle that we are experiencing cannot put the brakes on these changes; otherwise the region will pay a high price.
Today more than ever, the destiny of Latin America is in our hands. The invitation is open to take the necessary measures that enable us to become empowered and take the reins of an inclusive, participatory, and environmentally sustainable development model.
This article was originally published by International IDEA.