Join the top-ranked think tank for domestic economic policy!
Being an RA at Brookings | How to Apply | Tips for Applying | Testimonials | FAQ
Apply Now!
The Economic Studies (ES) program at Brookings is committed to investing in the next generation of economic policy experts.  Each year, ES employs approximately 20 research assistants for one or two year appointments. We aim to recruit top talent with diverse backgrounds and perspectives to work on emerging and critical policy issues and offer innovative policy recommendations to improve the nation's economic future. Economics Studies welcomes and celebrates diversity in all its forms. We welcome applications that reflect a variety of backgrounds based on ideology, race, ethnicity, religion, gender, sexual orientation, gender identity or expression, disability, veteran status, and first generation college-goers.
Research Assistants in ES support experts as they address obstacles to long-term economic growth and opportunity. Positions are entry-level and involve data analysis, fact checking manuscripts, statistical analysis, literature searches and reviews, and summarizing research results for incorporation into working papers and project publications. Actual duties will vary depending on the particular project needs of the scholars or centers to whom the RA is assigned. Our staff work in every area of economic policy, including:
Banking and Finance
Labor Economics
Poverty, Social
Mobility, and Welfare
Macroeconomics
Energy and Climate
Economics
Monetary Policy
Fiscal Policy
Regulatory Issues
Health Economics
Tax Policy
Being an RA at Brookings | How to Apply | Tips for Applying | Testimonials | FAQ
Apply Now!

Research assistants play an essential role in the Economic Studies program. Working side by side with economists, RAs develop strong quantitative analysis, critical thinking, and writing skills – marketable skills useful for pursuing career opportunities and advanced studies in a variety of fields. Through on the job experience, attending seminars, training and tuition reimbursement programs, RA positions provide you with a solid foundation for whichever career path you pursue. In addition, RAs can expect:
In house learning opportunities in the ES "Lunch and Learn" series. Recent offerings include a seminar on tips for writing appropriately and clearly and a six-part course exploring Brookings Senior Fellow Bill Gale's forthcoming book, Fiscal Therapy: Curing America's Debt Addition and Investing in the Future.
Career exploration with ES's Ask Me Anything series, where senior staff and special guests talk career path, work-life balance, and more.
Ample opportunity to attend public lectures and events hosted by ES scholars and Brookings other research programs, Foreign Policy, Governance Studies, Global Economy & Development, and Metropolitan Policy.
Abundant networking opportunities—both formal, via mentoring programs and organizations such as the Brookings Data Network or Women's Impact Network, and informal, such as ES Happy Hours and other social events.
Access to Brookings benefits, such as the LinkedIn Learning training platform, tuition assistance, and the employee assistance program. In addition, all Brookings employees receive five weeks of paid vacation annually.
A supportive place to launch your career or graduate education. Some RAs go on to top graduate schools in economics, law, public policy, and political science. Others take exciting jobs at government agencies (e.g., the CEA, CBO, and Federal Reserve), nonprofits, and private consulting firms.
Being an RA at Brookings | How to Apply | Tips for Applying | Testimonials | FAQ
Apply Now!

RAs typically begin during the summer months but are selected during two main recruitment cycles in the fall and spring.
Fall Recruitment Cycle
Completed applications accepted August 15 – October 15
Phone interviews conducted from mid-October – mid-December
Offers are extended on a rolling basis following the deadline and continue until the conclusion of the fall cycle.
Spring Recruitment Cycle (if needed)
Completed applications accepted December 1 – February 1
Phone interviews conducted from mid-February – mid-March
Offers are extended on a rolling basis following the deadline and continue until the conclusion of the spring cycle.
Off-Cycle Recruitment
Occasionally we have immediately available positions during the year when project needs arise. Keep an eye on our job postings to stay up to date with the latest opportunities.
RA positions are best suited for those with an undergraduate degree in Economics, Mathematics, or other social sciences with a minor in Economics. Candidates should be prepared to submit:
Resume
Cover letter
Transcripts from undergraduate institution (and graduate, if applicable). Copies or unofficial transcripts are OK
Two letters of recommendation from professors or past employers/supervisors (at least one letter of recommendation should be academic, the second can be academic or professional)
Being an RA at Brookings | How to Apply | Tips for Applying | Testimonials | FAQ
Apply Now!

Read the job posting carefully and be sure you are submitting all required materials. Two written letters of recommendation are required, not just a list of your references. Undergraduate transcripts are required, even if you have a master's degree. If submitting an international transcript, it is important to include a grade key. You must write a cover letter. By submitting a complete application, you can ensure your application will receive full consideration.
Be curious! In addition to quantitative and writing skills, our most successful RAs are intellectually curious and take advantage of our rich environment to learn from the experts. Use your cover letter wisely! Some ideas:
Why do you want to work at a think tank? At Brookings? In Economic Studies?
Tell us about your thesis or another economics research project you've done.
What economic policy topics are you interested in studying, and why? You don't have to have a preferred topic, but if you're passionate about tax policy or labor economics, this is your chance to tell us.
The work you'll do here is detail oriented—show us that you pay attention to the details. For example, lots of people get our name wrong—we're the Brookings Institution, not "institute." Take time to proofread carefully, or better yet, ask someone else to proofread for you. If selected for a phone interview, do your homework. Look around the website and investigate our research. Be familiar with the work of the Center or scholar you'll be talking to.
"Working at Brookings gave me the opportunity to apply technical research and analytical skills to a broad array of pressing policy issues that affect economic mobility and income inequality in the United States. I was able to meaningfully contribute to and author published research projects with the flexibility to pursue my own research interests, take academic coursework, and learn from the brilliant mentorship of some of the country's brightest and esteemed intellectual leaders."
Eleanor Krause RA with the Center on Children and Families, 2016-2018 Currently Ph.D. candidate in Public Policy at Harvard University
---
"My time as a Research Assistant at Brookings helped me choose a career path while developing my research skills in a welcoming, collaborative work environment. I learned about so many aspects of policy through daily projects and events ranging from internal lunches to highly-attended public panels. Now as a student at Yale Law, I frequently draw from my Brookings experience in class discussions and ideas for papers. In addition to the practical skills development, I actively enjoyed spending time with my colleagues. My group of Research Assistants ate lunch together daily and spent time together outside of work. The scholars I worked with cared about my interests and provided constructive, substantive feedback on every assignment. Brookings opened up a world of opportunities for me and was truly a formative experience."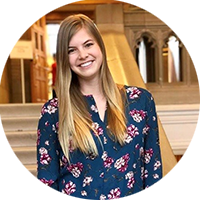 Megan Mumford RA with the Hamilton Project, 2015-2017 Currently a second-year law student at Yale Law School
---
"As a Research Analyst at the Brookings Institution, I've enjoyed numerous opportunities for personal and professional growth. The convening power of the institution, the depth of knowledge of the scholars, and the collegial environment create a unique intersectionality of ideas. In this way, Brookings has allowed me to learn and engage in a broad range of conversations about policy and economics that would not have been possible elsewhere. Specifically, I've had the opportunity to work on technical and complex research projects while also communicating policy succinctly and effectively to the general public. For junior staff, such a diverse and balanced workplace offers an opportunity for emerging leaders to find their voice."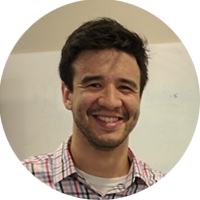 Michael Ng Research Analyst with the Hutchins Center on Fiscal and Monetary Policy, 2017-2019 Matriculating at the Kellogg School of Management of Northwestern University in the fall, working toward an MBA.
---
"Brookings is a special place. It's the kind of place where you get in the elevator and look to your left, only to discover that the author of a book you're reading happens to be in the elevator with you. It's the kind of place where you get to create research and policy products that get read by policymakers and help shape debates you care about. And it's the kind of place that you'll forever feel connected to, even as you move on to graduate school or a new job, both of which will be easier to get to because of the skills and credibility you've gained. I had a great experience, and would do it all again."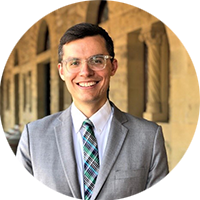 Peter Olson Research Analyst with the Hutchins Center on Fiscal and Monetary Policy, 2015-2017 Currently JD/MBA candidate at Stanford
---
"Spending two and a half years at the Brookings Institution was an invaluable experience, both while I was working there, and after I moved on to other career opportunities. After completing my Master of Public Policy, I was hired as a Research Assistant in the Economic Studies program. On a daily basis, I was able to work on research projects with leaders in economic policy, attend events where I heard from everyone from legislators or Supreme Court justices, and have cafeteria conversations with some of the smartest people I've ever met. Having Brookings experience opened many career doors for me, demonstrating that I had the skill set to work at any other policy organization. My time at Brookings not only launched my career in policy, but I gained valuable technical skills, interacted with experts in my field, and learned how to ask the right questions for a career in public policy."
Emily Parker RA with the Hutchins Center on Fiscal and Monetary Policy, 2013-2015 Currently a Policy Analyst at the Education Commission of the States
---
"Working at Brookings was an invaluable experience for me at a critical time in my professional development. I had the pleasure of working on a variety of topics, from health care to infrastructure finance and saw how think tanks provide connective tissue between academia and government. Working at Brookings helped me think through where I wanted to end up in this equation and how to get there. The experience and experts I worked with helped prepare me for the Harvard Kennedy School's public policy master's program and ultimately led me to a job at the White House Office of Management and Budget. The background I have from Brookings often informs my approach to this work and I will always be grateful to the friends and colleagues who helped make my time there so valuable."
Bryant Renaud RA with the Tax Policy Center, 2012-2014 Currently working at the White House Office of Management and Budget
---
"Working as a research assistant in the Economic Studies division at the Brookings Institution gave me a chance to acquire the research skills needed to pursue a Ph.D. in Economics at the University of Maryland. My day-to-day interactions with well-respected economists helped me to formulate research questions which have become a core part of my research agenda as a graduate student. Furthermore, I had a first-hand look at how well-executed research can have a sizable impact in the policy debate taking place in Washington, D.C., as policymakers routinely cited analysis carried out by Economic Studies' scholars."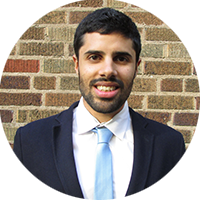 Fernando Saltiel RA with the Tax Policy Center, 2012-2015 Currently Ph.D. candidate in Economics, University of Maryland, College Park
Where should I send confidential letters of recommendation?
Confidential letters may be emailed directly by your recommenders to Jennifer Ambrosino, but must be received by the application deadline. It is your responsibility to follow up with your recommenders to ensure they have submitted letters by the deadline.
Are official transcripts required?
Unofficial transcripts are fine, as is a scan of your official transcript. If you are a graduate student, you must submit an undergraduate transcript in addition to a graduate transcript.
If you are submitting an international transcript, please be sure to include a Grade Key.
Whom should I address when writing my cover letter?
You can simply put "Research Assistant Hiring Committee." Please be sure to upload your cover letter as a separate attachment when applying if you are applying to multiple positions.
Are international students eligible to apply?
Employees must be authorized to work in the US, or must be able to obtain valid work authorization. We are not able to sponsor visas for first-year research assistants.
Can I submit additional supporting documents beyond those required (i.e., thesis, white papers, research studies/memos, capstone projects, etc.)?
You are welcome to submit these additional supplemental materials, but we do not guarantee that we will review them or that they will give you consideration preference.
When do hired RAs start working?
Almost all RAs start between June and August and are hired during two main recruitment cycles in the fall and spring (if needed). Occasionally we have immediately available positions during the year for students who have already graduated. These positions will be posted separately on our website.
Is this job a long-term, permanent role?
RAs are hired for two year terms and then typically move on to either graduate school or other positions across industry and government. Occasionally, RAs will stay for a third year if mutually agreed to based on project needs and available funding, but such instances are rare.
What benefits does Economic Studies offer to RAs?
Please visit our benefits page to learn more about Brookings generous employee benefits. In addition, Economic Studies provides a wide variety of opportunities for training & professional development to program staff. From Lunch & Learn sessions with scholars, to online learning through LinkedIn Learning, and other unique offerings, we encourage all employees to take advantage of the wide variety of Training & Development opportunities.
I'm only a sophomore or junior. Does Economic Studies offer research-related internships?
We do! Please head over to our internship careers page to learn how to apply.