On October 16, the Center on the United States and Europe at Brookings hosted Laurence Tubiana, special representative of France for the Paris 2015 Climate Conference and ambassador for climate change, for the 11th annual Raymond Aron Lecture. In her remarks, Tubiana offered a multilevel governance perspective for building a more dynamic climate regime. She reflected on economically and politically-feasible strategies for combating global climate disruption that enhance economic growth, employment opportunities and overall quality of life. Following Tubiana's address, Todd Stern, the U.S. State Department's special envoy for climate change, offered remarks in response.
Laurence Tubiana is a world-renowned expert on climate issues and the founder of the Institute for Sustainable Development and International Relations in Paris. She is a professor at Sciences Po Paris and Columbia University, serves as co-chair of the Sustainable Development Solutions Network's Leadership Council and is the board president of the French Development Agency.
Todd Stern is the U.S. special envoy for climate change, President Obama's chief climate negotiator. Before joining the Obama administration, Stern was a senior fellow at the Center for American Progress, where he focused on climate change and environmental issues. Previously, he served as an attorney at the law firm WilmerHale. Prior to that, Stern served in the Clinton administration at the White House and Treasury Department.
Brookings Visiting Fellow Philippe Le Corre provided introductory remarks, and Brookings Managing Director William Antholis moderated the discussion.
The Raymond Aron lecture series, named after the renowned scholar of post-war France, annually features leading French and American scholars and statesmen speaking on current issues affecting the transatlantic relationship.
 Join the conversation on Twitter using #COP21

---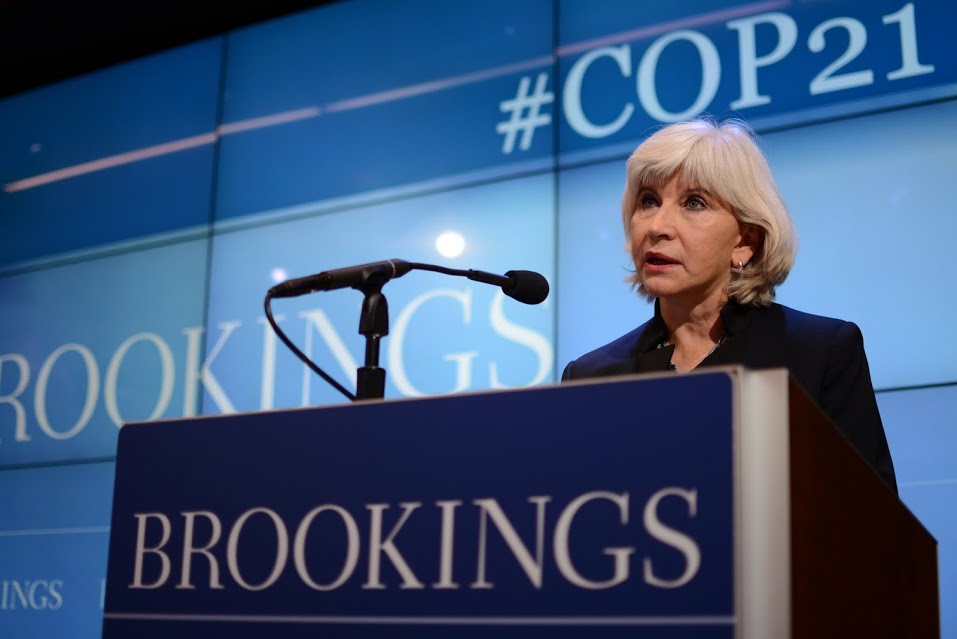 Photo courtesy of the French Embassy

French Ambassador for Climate Change Laurence Tubiana gives her thoughts on the current status of global climate change policy.

Photo courtesy of the French Embassy

U.S. Special Envoy for Climate Change Todd Stern provides follow-up remarks.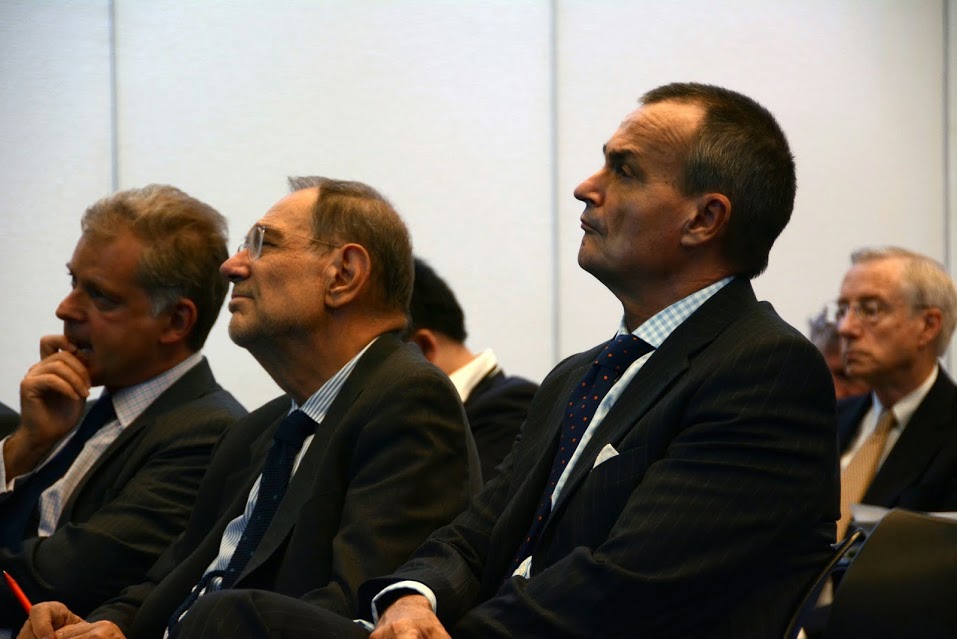 Photo courtesy of the French Embassy

Philippe LeCorre, Visting Fellow at Brookings; Javier Solana, former Secretary General of NATO and Brookings Distinguished Fellow; and French Ambassador to the U.S. Gerard Araud.

Photo courtesy of the French Embassy

William Antholis, Brookings Managing Director, moderates the discussion while Ambassador Tubiana and Mr. Stern respond to questions from the audience.
The Road to Paris: Transatlantic Cooperation and the 2015 Climate Change Conference