Content from the Brookings Institution India Center is now archived. After seven years of an impactful partnership, as of September 11, 2020, Brookings India is now the Centre for Social and Economic Progress, an independent public policy institution based in India.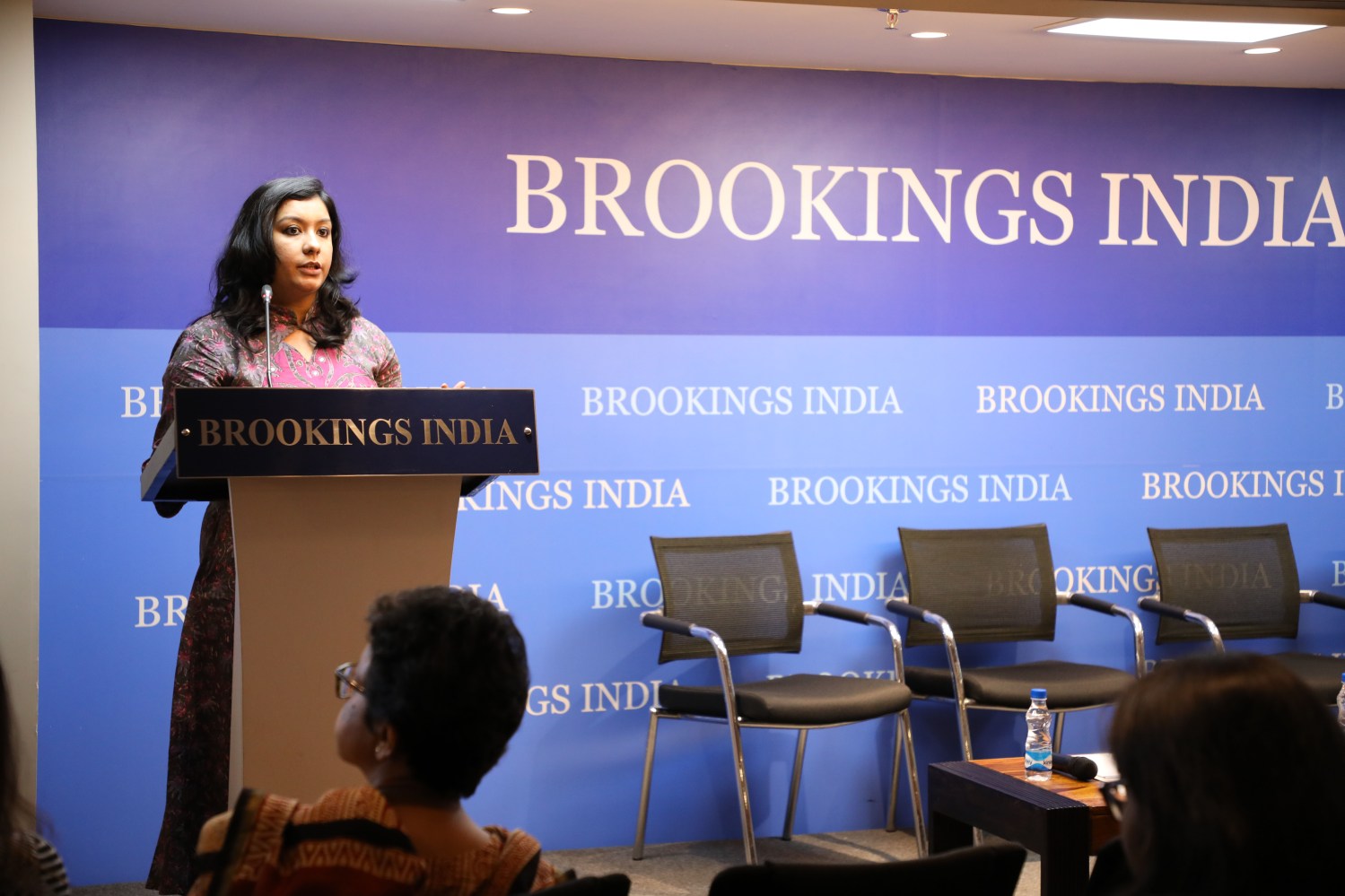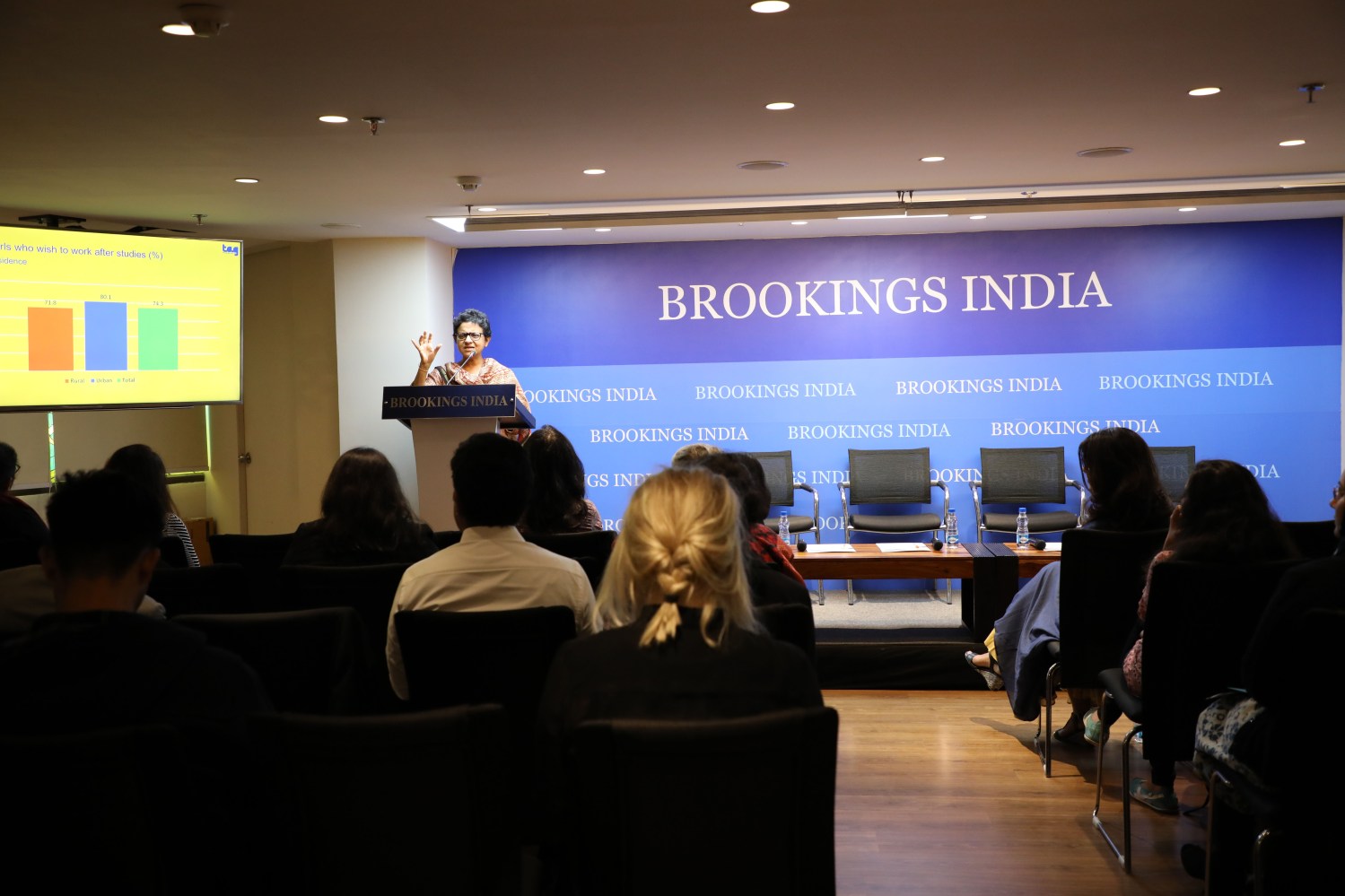 We hosted a Panel Discussion on Teenage Girls in India: Aspirations and reality. 
Abstract: The TAG (Teen Age Girls) Survey is carried out by Naandi Foundation, under the aegis of Project Nanhi Kali. Project Nanhi Kali supports girl children from under privileged families to complete ten years of basic schooling with dignity and with safety. The TAG Report 2018 presents data from the TAG Survey on a number of aspects of the lives of teenage girls in India today. These include current schooling and health status, aspirations about education, livelihoods and marriage. At this panel discussion we will take a closer look at the key findings of the TAG Survey, exploring differences by geography and economic status and strive to understand what worked well in the case of positive indicators. The session will also focus on aspirations of adolescent girls and its link to female labour force participation.
Panellists:
Rohini Mukherjee has a Masters in Social Work from Delhi University and has been active in a range of critical roles within the Naandi Foundation over the last 13 years. She heads the 160,000 girls-strong Project Nanhi Kali operations in addition to leading the Policy and Strategy Cell. Two large scale surveys undertaken by Naandi in recent years were led by Rohini.  Rohini is a graduate of St. Stephens College.


Shubha Chakravarty is a senior Development Economist and impact evaluation specialist at the World Bank. With over 10 years' of experience in designing, implementing, and evaluating programs in low-income countries, including fragile and conflict-affected settings. Her expertise lies in agriculture, rural livelihoods, youth employment, girls' and women's empowerment. She received her PhD in economics from Columbia University in New York, U.S.A.
Farzana Afridi is an Associate Professor at the Economics and Planning Unit, Indian Statistical Institute. She also heads the Initiative for What Works to Advance Women and Girls in the Economy. She has a PhD from University of Michigan and her research interests lie in development economics and labor economics.
Please RSVP psharma@brookingsindia.org and contact and zkazmi@brookingsindia.org for media inquiries.