As we approach the third anniversary of the start of the Syrian civil war, there is no end in sight for the massive humanitarian crisis engulfing that country – and the region. More than 3 million Syrian refugees have fled into neighboring countries, with over 6 million more displaced inside Syria. Many refugees have left loved ones behind and abandoned what's left of their homes without knowing when – or whether – they will be able to return. But the refugee crisis is also a crisis for the governments of Syria's neighbors. The presence of hundreds of thousands of refugees in Iraq, Jordan, Lebanon and Turkey has had a profound impact on their natural resources, political dynamics, economies, social structures and traditions of hospitality.  
On February 21, the Brookings-LSE Project on Internal Displacement and Mercy Corps hosted a discussion to analyze the impact of Syrian refugees on countries in the region, and discussed the way forward in this crisis. Speakers included Ambassador Antoine Chedid of Lebanon; Kelly Clements of the U.S. Department of State; Ambassador Lukman Faily of Iraq; Brookings Senior Fellow Kemal Kirişci, director of the Turkey Project; and Dina Sabbagh of Mercy Corps Jordan. Brookings Fellow Megan Bradley provided introductory remarks and moderated the discussion.
Get a recap of the event and a new video of a discussion between the Iraqi ambassador and Megan Bradley here.
Related Content
Syrian Crisis: Massive Displacement, Dire Needs and a Shortage of Solutions
U.S. Foreign Policy
Syrian Crisis: Massive Displacement, Dire Needs and a Shortage of Solutions
Turkey and Syrian Refugees: The Limits of Hospitality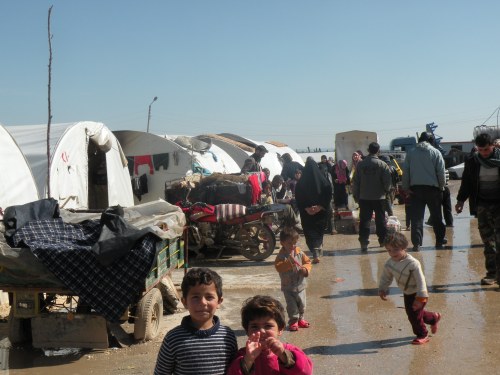 International Affairs
Turkey and Syrian Refugees: The Limits of Hospitality
Osman Bahadır Dinçer, Vittoria Federici, Elizabeth Ferris, Sema Karaca, Kemal Kirişci, Elif Özmenek Çarmıklı
November 14, 2013
The Politics of Protection
No End in Sight: Syria's Refugees and Regional Repercussions