Past Event
International Perspectives on the Use of Force and Legitimacy
In the aftermath of the Iraq war and President George W. Bush's doctrine of preemption, Brookings launched a global dialogue to explore when force might be appropriate for dealing with new global threats— and how such force could be legitimized, especially in those cases where the United Nations Security Council fails to reach agreement. The Brookings Project on Force and Legitimacy conducted an intensive set of discussions on the use of force to confront the proliferation of weapons of mass destruction, terrorism, and grave humanitarian crises with counterparts from all over the world including Europe, China, Russia, the Mideast, South Asia, Mexico, and Africa.

On October 11, Ivo Daalder, Brookings senior fellow, and James Steinberg, Brookings nonresident senior fellow and dean of the Lyndon B. Johnson School at the University of Texas at Austin, discussed the findings and conclusions from this global dialogue with leading experts. Participants included Edward Mortimer, director of communications for UN Secretary-General Kofi Annan; Ambassador Alfred Dube, former Permanent Representative of Botswana to the UN; and François Heisbourg, former director of the International Institute for Strategic Studies in London and currently special advisor for the French Fondation pour la Recherche Stratégique.
Agenda
Introduction and Moderator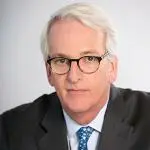 Former Brookings Expert
President -
Chicago Council on Global Affairs
Former U.S. Ambassador to NATO
More Information
To subscribe or manage your subscriptions to our top event topic lists, please visit our event topics page.