Computer science skills are increasingly necessary to function in today's technology-advanced world—from learning how to problem-solve to applying to jobs to preparing students for a future of active citizenship. Beyond just writing code, these skills help individuals understand how technology works and how best to harness its potential to improve lives.
However, to expand computer science education, school systems must overcome big challenges such as shortages of qualified teachers and the necessary technological infrastructure. And while governments around the world are facing even greater competing demands amid financial constraints—especially in light of the COVID-19 pandemic—the costs of not investing in computer science education will leave many of today's children and youth further behind. Indeed, more than ever, failing to invest in technology and computer science education may result in constrained global competitiveness, leaving a government less able to support its citizens. How can we overcome the barriers to computer science education and learn from national and regional education systems that have implemented it?
On October 26, the Center for Universal Education (CUE) hosted a virtual event to launch the report "Building skills for life: How to expand and improve computer science education around the world" to address these questions and more. After opening remarks from CEO of Code.org Hadi Partovi about how computer science education changed his life and now the lives of millions of other students, CUE Co-Director Emiliana Vegas gave a brief presentation on the report's key findings and policy recommendations. Brown Center on Education Policy Senior Fellow Mike Hansen moderated a discussion with computer science education experts from around the globe about the benefits of computer science education and why computer science skills are a "new basic skill," as important as foundational literacy and numeracy to thrive in the 21st century.
Viewers submitted questions via email to events@brookings.edu or via Twitter at #ComputerScienceEdu.
Related Content
Building skills for life: How to expand and improve computer science education around the world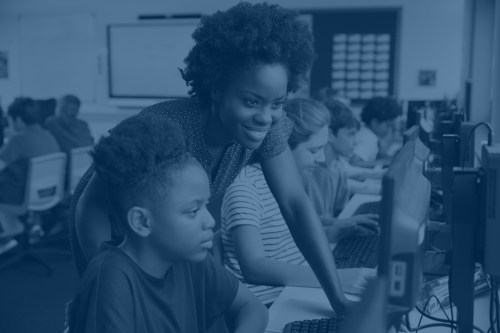 Global Education
Building skills for life: How to expand and improve computer science education around the world