Past Event
European Union to Discuss Expanded Membership, Raising Thorny Issues of Cyprus and Turkey
This event was rescheduled from December 5 due to anticipated wintry weather. Please note new date and time.
The leaders of the European Union (EU) meet in Copenhagen, Denmark, on December 12 and 13 to announce an historic enlargement of the organization, adding ten new central and eastern European nations with a combined population of 75 million people, the organization's largest expansion ever. This move represents a further step toward consolidation of European stability, democracy, and peace, but also presents enormous challenges and raises questions about the future of the Union.
One of the most critical issues for EU leaders will be how to handle the delicate issues of membership for Cyprus and relations with Turkey. Since November 11, Greek and Turkish Cypriot leaders have been considering a UN-proposed plan for a political settlement of their longstanding dispute, but many issues remain unresolved. If a settlement is not reached by the time of the summit, the EU is likely to invite Cyprus to join anyway, effectively meaning exclusion of the Turkish Cypriot north and incorporation of the Greece-Turkey dispute into the EU.
Turkey, meanwhile, is hoping to obtain a date for beginning its own EU accession negotiations, the prospect of which may itself be dependent on the critical Cyprus talks. Whereas a successful Cyprus deal and agreement on Turkey-EU relations could resolve one of the EU's thorniest problems and lead to unprecedented cooperation in the region, a failure on these fronts could undermine the new Turkish government and lead to instability at a critical time.
The panelists will discuss these and other difficult issues facing the upcoming EU meeting, and will answer questions from the audience.
Agenda
Former Brookings Expert
University Professor, Social Science, International Affairs, and Law -
Maxwell School, Syracuse University
Chairman, Department of International Relations, Lehigh University; Former Member, State Department Policy Planning Staff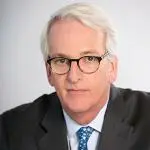 Former Brookings Expert
President -
Chicago Council on Global Affairs
Former U.S. Ambassador to NATO
Former Brookings Expert
Mary and David Boies Senior Fellow in U.S. Foreign Policy -
Council on Foreign Relations
More Information
Contact
Office of Communications
202/797-6105
To subscribe or manage your subscriptions to our top event topic lists, please visit our event topics page.