Past Event
Brookings Roundtable on Active Medical Product Surveillance: Learning from the Observational Medical Outcomes Partnership (OMOP)
On July 1, the Engelberg Center for Health Care Reform hosted the roundtable webinar, "Learning from the Observational Medical Outcomes Partnership (OMOP)."
Download presentation slides » (pdf)
Discussion featured presentations from Patrick Ryan, Manager, Drug Development Sciences, GlaxoSmithKline Research and Development and Co-Investigator, Observational Medical Outcomes Partnership; and Dr. David Madigan, Professor and Chair of Statistics, Columbia University and Research Investigator, Observational Medical Outcomes Partnership.
Presentations focused on OMOP's research into observational methods for analyzing existing health care databases to evaluate the safety and benefit of drugs already on the market, as well as the results of the recent methods competition, the OMOP Cup. Mr. Ryan provided an overview of the OMOP methods program, and Dr. Madigan discussed the simulated data set that was used for the competition, the prize-winning methods, implications for active medical product surveillance, and ideas for future methods work.
Agenda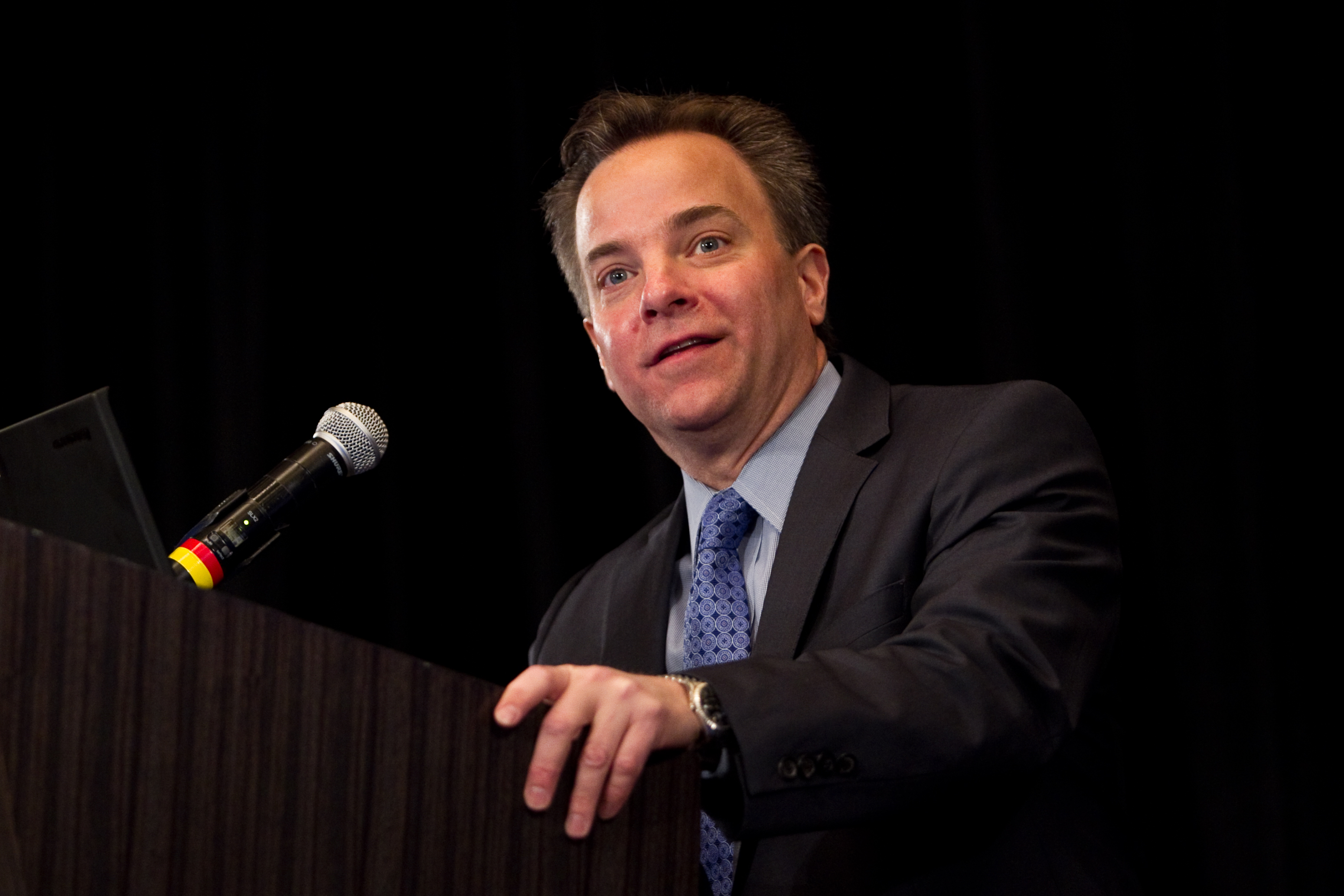 Director, Health Care Innovation and Value Initiative
OMOP Methods Cup and its Relevance to Active Surveillance
More Information
Contact
Engelberg Center for Health Care Reform
(202) 797-4391
More
I think it's unusual for the chief of staff to go on a trip, particularly on a trip this long. The chief of staff is usually more of a chief operating officer in the White House itself, and normally when your principal—whether it's the president himself or the head of Cabinet agency—goes abroad, you have his deputy and those folks staying behind to help manage operations in his absence.