Content from the Brookings Institution India Center is now archived. After seven years of an impactful partnership, as of September 11, 2020, Brookings India is now the Centre for Social and Economic Progress, an independent public policy institution based in India.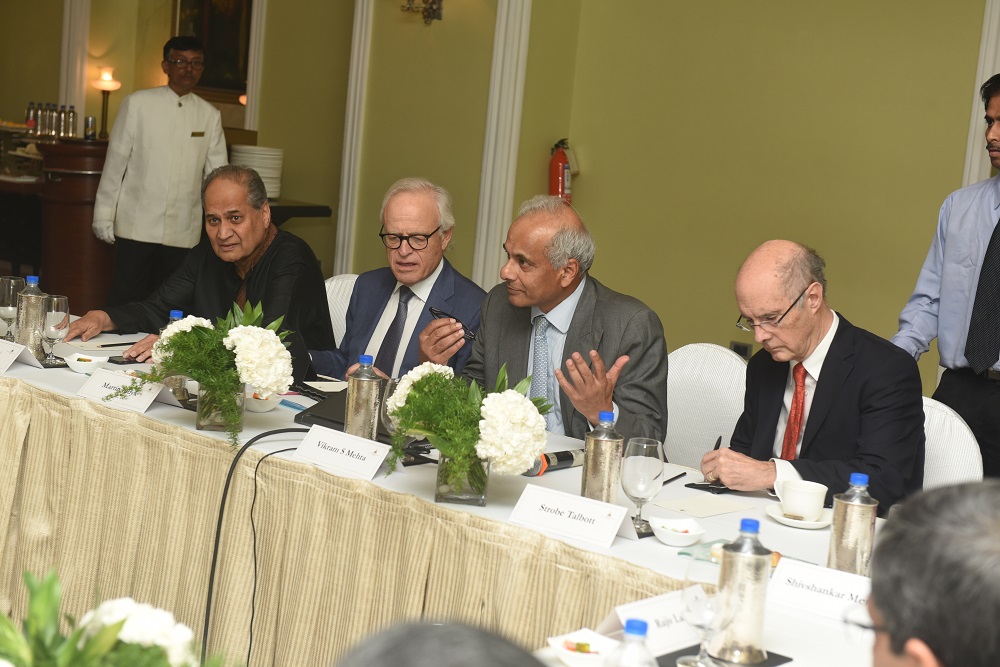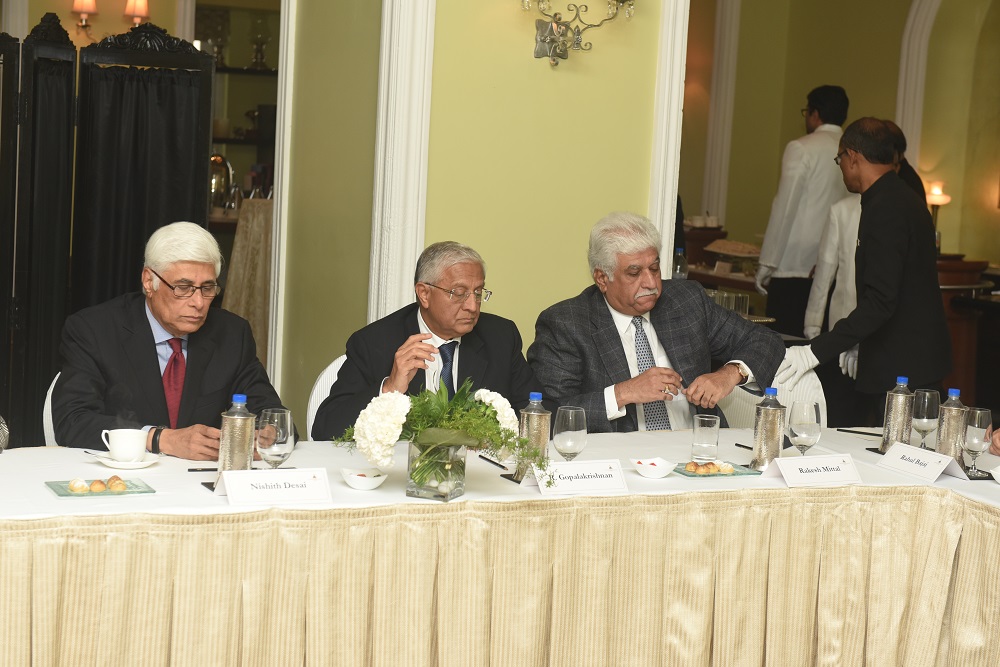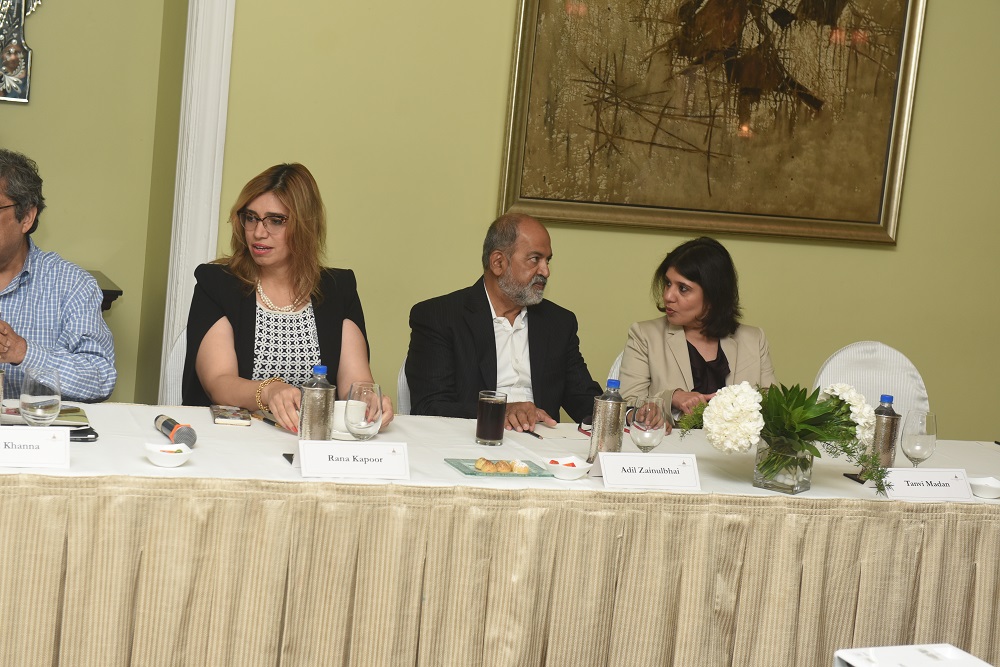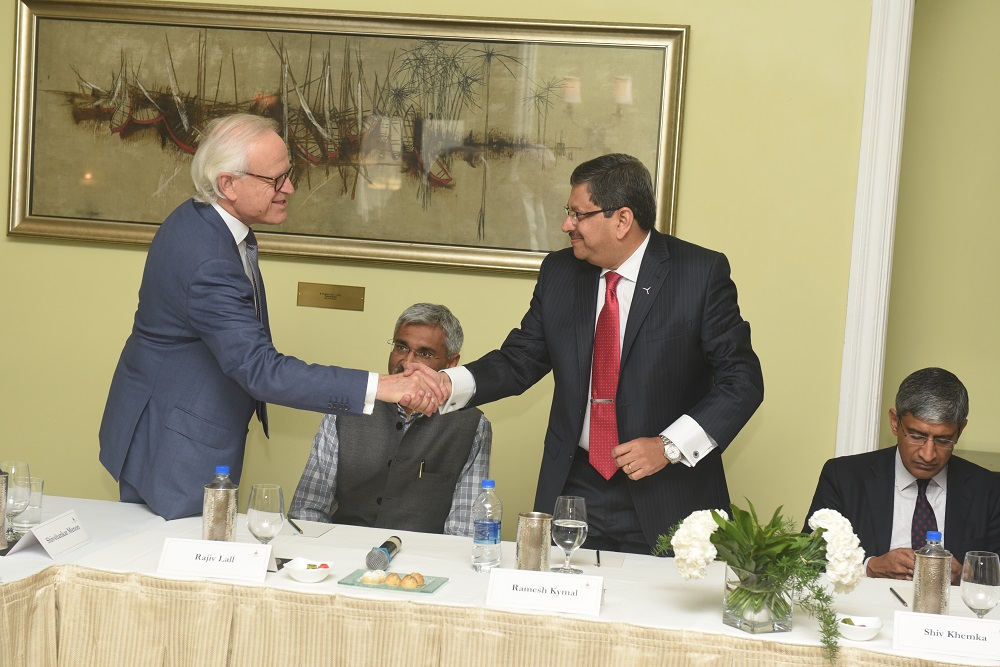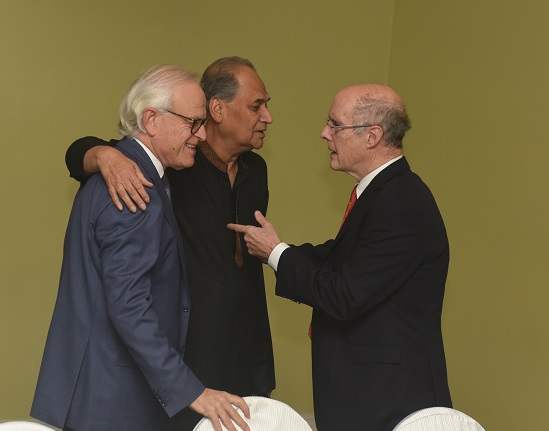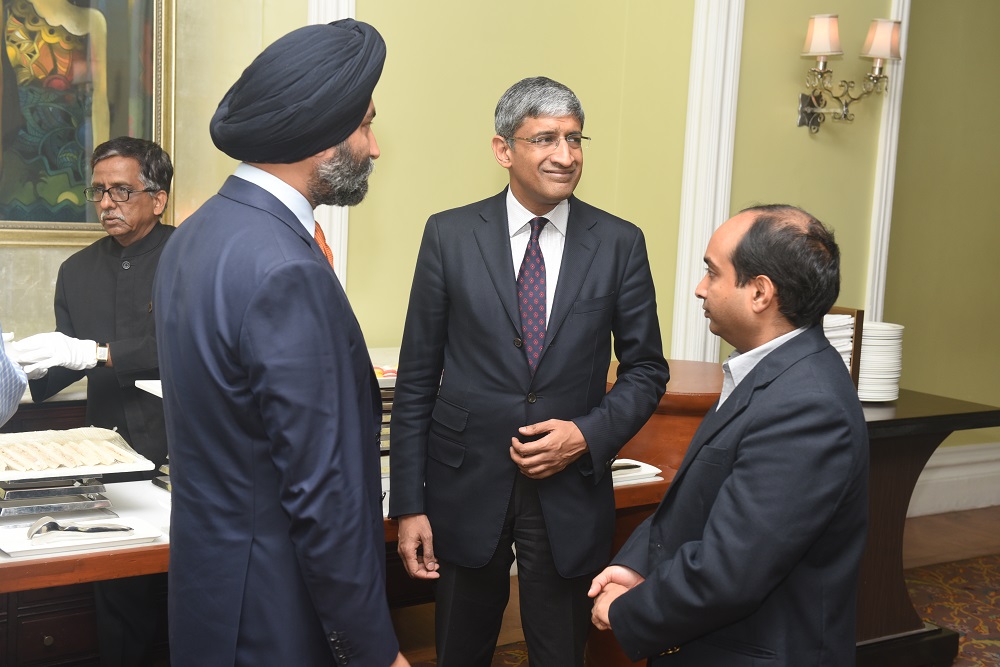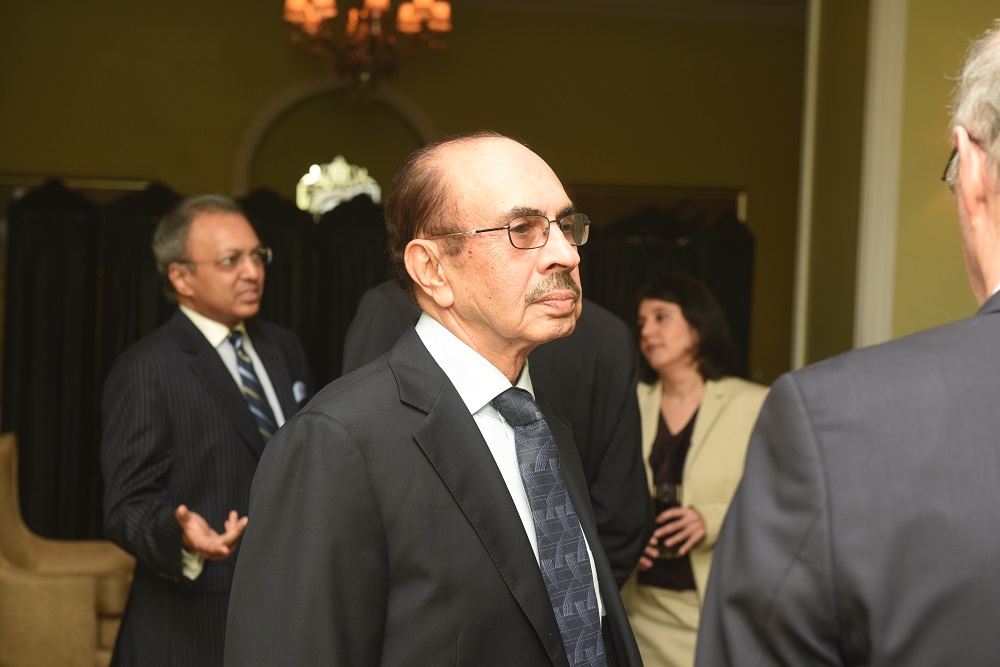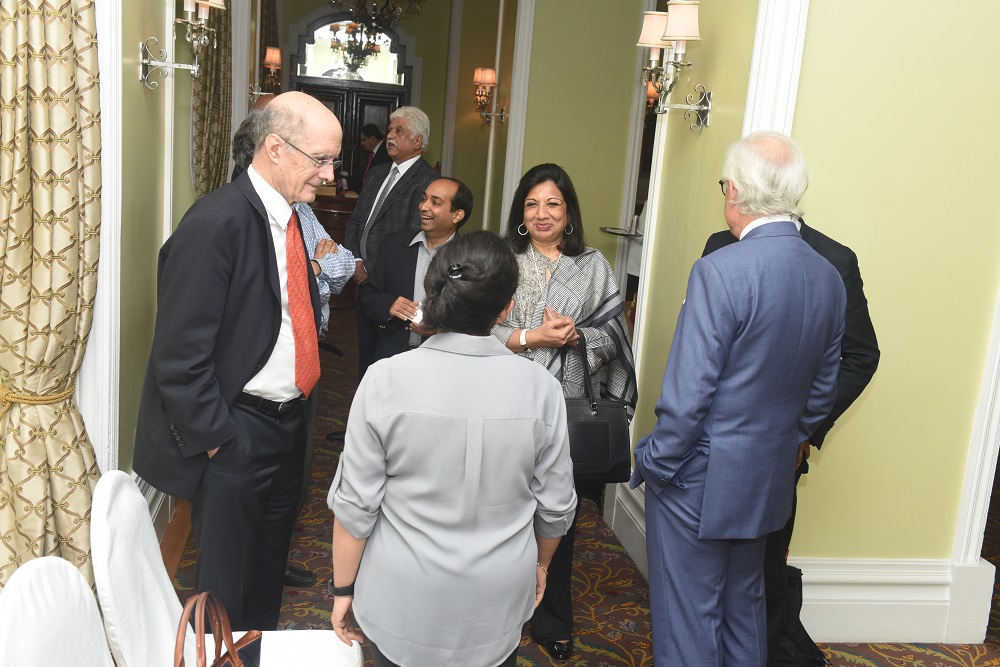 Brookings India's Founders' Circle members came together at the Taj Mahal Hotel in Mumbai to take stock of the progress we have made this year. The meeting also coincided with a visit from the Brookings Institution President Strobe Talbott and the Executive Vice-President Martin Indyk to India.
Brookings India is organically linked to the Washington, D.C.-based Brookings Institution, which is also the world's largest and the oldest think-tank, completing a hundred years next year. Ambassador Talbott has been the Deputy U.S. Secretary of State under Bill Clinton, while Ambassador Indyk was the U.S. Ambassador to Israel in 1995-97 and then again in 2000-01.
Also with them was Ambassador Shivshankar Menon, Distinguished Fellow at the Brookings Institution, formerly India's National Security Advisor from 2010-24, and India's Ambassador and High Commissioner to Israel, China, Pakistan and Sri Lanka. Previously, he was foreign secretary of India from 2006-2009.
Our Founders' Circle members are a consortium of donors who all contributed the same amount towards the setting up of Brookings India in 2013. The Founders Circle provide counsel and support in ensuring that Brookings India's robust research agenda is achieved with continued resources.
Founders' Circle members present at the meeting included Adi Godrej (Godrej Group), Adil Zainulbhai (McKinsey & Co), Gaurav Dalmia (Dalmia Group), Kiran Mazumdar-Shaw (Biocon), Malvinder Singh (Fortis Healthcare), Nishith Desai (Nishith Desai Associates), R. Gopalakrishnan (Tata Group), Rahul Bajaj (Bajaj Group), Rakesh Bharti Mittal (Bharti Enterprises), Rajiv Lall (IDFC), Ramesh Kymal (Gamesa Wind Turbines), Preeti Sinha (Yes Bank), Shiv Khemka (SUN Group), and Sidd Khanna (India Equity Partners).