Past Event
Big Bets and Black Swans: Foreign Policy Recommendations for the President in 2014
Past Event
Big Bets and Black Swans: Foreign Policy Recommendations for the President in 2014
Join the conversation on Twitter using

#FPBigBets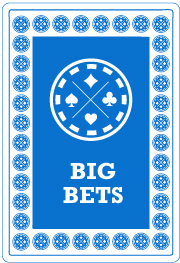 The world has become a more difficult and dangerous place since President Barack Obama first took office. In the remainder of his second term, President Obama's overarching foreign policy goal should be to reassert American leadership in a rules-based international system in which norms are not only articulated but also, wherever possible, enforced. The president also needs to lead at home, reminding Americans why continued vigorous engagement in the world is in their best interests. As he prepares his 2014 State of the Union address, President Obama then must decide which foreign policy priorities to pursue and how best to exercise U.S. power and influence to manage and shape the global order. The president has the opportunity to bet big in world affairs, while facing a number of potential black swans – low probability, high impact events – that could derail his intended 2014 foreign policy agenda.
On January 23, Foreign Policy at Brookings hosted the launch of the 2014 "Big Bets and Black Swans: A Presidential Briefing Book", which contains memos to the president, analyzing the key foreign policy issues for the coming year. The memos provide clear and actionable policy recommendations for the president and are divided into five categories – Big Bets, Double Downs, Black Swans, Nightmares and Holds. Acting Vice President and Director of Foreign Policy Ted Piccone provided opening remarks, followed by a panel discussion moderated by David Sanger, national security correspondent for The New York Times. Panelists included Brookings Senior Fellows Tamara Wittes, Steven Pifer, Jonathan Pollack, Vanda Felbab-Brown, Suzanne Maloney and Bruce Riedel.

View an interactive overview of all the memos and watch the infographic video »

 Join the conversation on Twitter using #FPBigBets
More Information
Contact
Hosted By
Twitter
To subscribe or manage your subscriptions to our top event topic lists, please visit our event topics page.