What is the state of the Arab world nearly two years after the start of the revolutions? What role can donors play to support a successful transition to democracy? These were two of the questions debated at an October 15 workshop organized jointly by the Agence Francaise de Développement (AFD), the Japan International Development Agency (JICA) and the Brookings Institution. The workshop took place in Tokyo after the Annual Meetings of the International Monetary Fund and the World Bank, and was attended by a large number of senior representatives from Arab countries and the international community.
Mr. Ashraf El-Araby, the Egyptian minister of planning and international cooperation, summarized many of the many conclusions of the seminar in his remarks. He stated that improving the Arab world's social situation is a major concern and that more projects that create jobs, particularly for young people, were needed. He noted that donors can also help in setting up social safety nets and social insurance schemes and stressed the importance of small and medium enterprises for employment and shared growth. Also, he explained how his government is working to improve the overall business environment of Egypt, paying particular attention to regulations affecting small businesses while also acknowledging that the Arab Spring countries are facing huge challenges on many fronts and need to work with development partners to enhance their institutional capacities.
Related Content
Egypt and the IMF: Turning a New Page?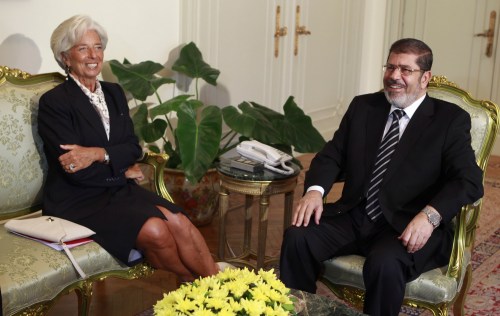 Two Economic Priorities for Post-Election Egypt: Macro-stabilization and Corruption Control
Campaigns & Elections
Two Economic Priorities for Post-Election Egypt: Macro-stabilization and Corruption Control
Hafez Ghanem
June 25, 2012
Finding a Path to Inclusive Growth in Arab Economies
Economic Development
Finding a Path to Inclusive Growth in Arab Economies
Kemal Derviş, Hafez Ghanem, Daniel Kaufmann, Homi Kharas
March 22, 2012