Past Event
A Statesman's Forum with H.E. Recep Tayyip Erdoğan, Prime Minister of Turkey
On May 17, the Center on the U.S. and Europe at Brookings hosted a Stateman's Forum with Turkish Prime Minister Recep Tayyip Erdoğan. In his remarks, Mr. Erdoğan reflected on three terms of Justice and Development Party (AK Party) leadership during a period of rapid evolution for Turkey and its role in the world.

Recep Tayyip Erdoğan became Prime Minister of Turkey in March 2003, following the electoral success in 2002 of the AK Party. In the 2007and 2011 elections, the AK Party was returned to power with landslide victories in Turkey's parliamentary elections, making Mr. Erdoğan the longest-serving prime minister in Turkish history. Previously, Mr. Erdoğan served as Mayor of Istanbul from 1994 to 1997. He was educated at Marmara University.

Brookings President Strobe Talbott introduced Mr. Erdoğan. At the conclusion of the Prime Minister's remarks, Brookings TUSIAD Senior Fellow Kemal Kirişci moderated a discussion.
Agenda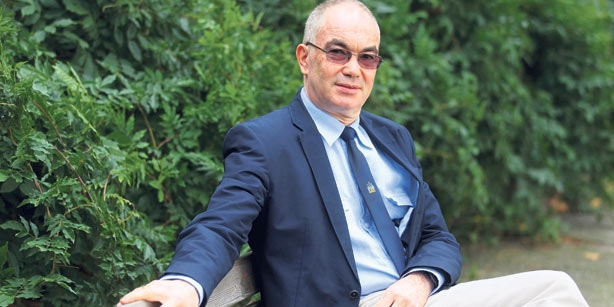 More Information
To subscribe or manage your subscriptions to our top event topic lists, please visit our event topics page.
More
The likelihood of Trump pressuring the [Saudi] king to rein in his son was always a risky bet, given the degree to which this administration has invested in the relationship. Thus far, Trump's reaction has been consistent with his handling of other policy challenges: punt to Congress.
Erdogan's ultimate aim is inflicting maximum damage on MBS, which entails either removing him completely or at least reducing his control over foreign policy. As there are limits to what Turkey can achieve alone, Ankara presumably hopes that Trump and/or the Saudi king will take action.
I think [President Erdoğan] shared some details [about the killing of Saudi journalist Jamal Khashoggi in his speech to the Turkish parliament] which certainly gave high-level cover to a lot of the information that Turkish officials had been leaking to the press... Erdoğan was very deferential to King Salman in his remarks, and I think in his ideal world, King Salman would either remove [Crown Prince Mohammad bin Salman] from a position of authority or at minimum remove his control over foreign policy... Secondarily, it was directed at the Trump administration. Presumably, [CIA Director Gina Haspel] is getting more detailed information from the Turks, and I think Erdoğan is going to be looking to the U.S. to put pressure on Saudi to try to limit the Crown Prince's control over foreign policy.