Past Event
A New Framework for Consumer Data Privacy Protections
The U.S. Department of Commerce's Internet Policy Task Force is leading the Obama administration's efforts to protect consumer privacy and promote innovation in the global digital economy. The task force's new privacy framework will articulate a set of principles that define rights and obligations concerning personal data: a "consumer privacy bill of rights." A core element of the framework is a multi-stakeholder process that will serve to translate these general principles into more specific and legally enforceable codes of conduct that apply to specific business contexts. Under the Department of Commerce strategy, the Federal Trade Commission will have the authority to enforce compliance with the code against companies that subscribe to the framework.
The FTC staff's proposed framework called for companies to follow principles of privacy by design, give consumers clearer choices about how their data is used, and provide greater transparency of their data use practices. The Commission has sought public comment on its proposed framework and expects to issue a final report later this year.
On July 21, the Center for Technology Innovation at Brookings hosted a discussion featuring Jon Leibowitz, Chairman of the Federal Trade Commission, and Cameron F. Kerry, General Counsel of the U.S. Department of Commerce, who shared their views on the Department of Commerce and FTC's strategies to protect consumer privacy while ensuring continued innovation on the Internet.
After the program, speakers took audience questions.
Agenda
Douglas Dillon Chair in Governmental Studies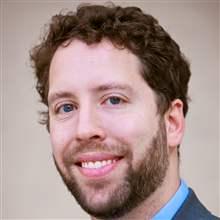 Former Brookings Expert
Director of Cybersecurity Initiatives, National Telecommunications and Information Administration -
U.S. Department of Commerce
More Information
To subscribe or manage your subscriptions to our top event topic lists, please visit our event topics page.