Center for Universal Education
Echidna Global Scholars Program
The Echidna Global Scholars Program at the Center for Universal Education (CUE) at Brookings seeks to catalyze and amplify the work of local leaders to drive evidence-based change in girls' education in low- and middle-income countries around the world.  
During a six-month fellowship, Echidna Global Scholars conduct individual research focused on improving learning opportunities and life outcomes for girls and young women, develop their leadership and evidence-based policy skills, build substantive knowledge on gender and global education issues, and expand their pathways for impact. Upon completion of the fellowship, scholars transition to the Echidna Alumni Network, where they receive guidance and support to promote their significant, sustained, and collective influence on the global girls' education ecosystem.  
Since its inception in 2012, the Echidna Global Scholars Program has hosted ten cohorts of fellows and supports an alumni network of 33 scholars from 20 different countries.  
This program is made possible by the generous contribution of Echidna Giving. 
2022 Echidna Global Scholars 
Halimatou Hima | Niger
Education, Policy and Learning, Global Partnership for Education (GPE)
Halimatou Hima's interest lies at the intersection of policy, research, and people—with the goal of shifting development paradigms and improving access to quality education, particularly in fragile and conflict-affected contexts. As minister counselor at the Permanent Mission of Niger to the United Nations (2020-2021), she worked on security council affairs including children and armed conflict, humanitarian issues, women, peace and security, and multilateral affairs with nongovernmental organizations and U.N. agencies, and was the principal negotiator on the landmark Security Council resolution 2601 (2021) on the protection of education in armed conflict.
Halimatou has worked extensively in the social and economic development sectors in Niger, Nigeria, Sierra Leone, and Burkina Faso, among other contexts, and was part of the World Bank's Global Delivery Initiative, where she co-authored multisectoral publications on education, water and sanitation, and agriculture. She has also published on education, socioeconomic inequalities, critical gender analysis, and public sector reforms. As part of the 2018-2020 Next Einstein Forum, she organized the first series of Africa Science Week in Niger, impacting thousands of Nigerien students.
Halimatou holds a Ph.D. in Development Studies from the University of Cambridge, an M.A. in Public Policy from Harvard University, and a B.A. in International Relations, Economics, and Africana Studies from Wellesley College. At Brookings she will study how multidimensional disruptions such as conflicts, climate-induced disasters, and humanitarian crises affect girls' education and gender equality. Follow Halimatou on Twitter via @halimahima.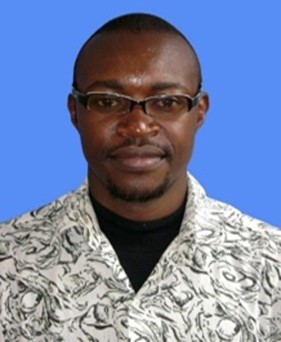 Anthony Luvanda | Kenya
Co-Founder & Executive Director, Magharibi Innovation Hub; Lecturer, Alupe University College
An active player in the western Kenya entrepreneurship and innovation ecosystem, Anthony Luvanda is the co-founder and executive director of Magharibi Innovation Hub (MIH), a digital innovation hub based in western Kenya, and a founding member of the Association of Countrywide Innovation Hubs. At MIH, Anthony dedicates himself to empowering youth in entrepreneurship by enhancing their digital literacy and technology skills and reducing gender disparities within digital technology.
Currently a lecturer in the computer science department at Alupe University College—part of Moi University—in Busia Kenya, Anthony has worked for more than 15 years as a university teacher and researcher. He was previously at the school of Computing and Information Technology at Jomo Kenyatta University of Agriculture and Technology.
Anthony holds a Ph.D. in Information Technology from Jomo Kenyatta University of Agriculture and Technology, an M.Sc. in Computer-Based Information Systems from the University of Sunderland, and a B.Sc. in International Business Administration from the United States International University-Africa. He is also a graduate of the Africa Innovation Leaders Course at the Politecnico di Milano/Politecnico di Torino in Italy. Anthony's research at Brookings will focus on developing an education policy response to bridge the gender divide in digital technology careers in Kenya. Follow Anthony on Twitter via @AnthonyLuvanda.
Hina Muhammad Saleem | Pakistan
Head of Literacy and Life Skills, The Citizens Foundation
Head of the Literacy and Life Skills program at The Citizens Foundation (TCF), Hina Muhammad Saleem is deeply interested in researching and designing contextualized, gender-responsive education programs that are informed by communities residing in rural districts, which have both the highest proportion in the country of out-of-school children and the lowest literacy rates for women. From 2019 to 2021, Hina spearheaded the development of TCF's first community-led literacy and life skills program for out-of-school children and coordinated its implementation in rural areas of Sindh, Pakistan.
Prior to joining TCF, Hina conducted research on teacher training with the World Bank
and Global Partnership for Education and spent two years teaching at a public school as a Teach for Pakistan Fellow.
Hina has an M.Ed. in International Education Policy from Harvard Graduate School of Education and an MBA and BBA in Finance from the Institute of Business Administration in Karachi, Pakistan. In 2017, she was selected for the Education Pioneers Fellowship in Washington, D.C.
At Brookings, Hina will continue her research on providing education opportunities to out-of-school children—particularly girls—in the provinces of Balochistan, Khyber Pakhtunkhwa, and Punjab to inform policy design and implementation at the provincial level. Follow Hina on Twitter via @hinamesiya.
Bhawana Shrestha | Nepal
Co-Founder, My Emotions Matter
Co-Founder of the organization My Emotions Matter, Bhawana Shrestha is a redemptive storyteller and Nepali educator dedicated to helping individuals and teams develop the mindset and skills for emotional intelligence. Bhawana became an advocate for girls' education when she herself was still a child after noticing the gender-based differences within her community and the impact of systemic gender barriers on girls like her.
At the age of 18, she began a career as a journalist in pursuit of social change but switched careers in 2013 to spend three years as a Teach for Nepal fellow in rural schools. Her interest
in emotional intelligence stems from this experience, as she realized its significance to improving educational and life outcomes, especially for girls and young women.
A faculty member at King's College, Nepal, Bhawana co-founded and leads the Office of Safe and Respectable Learning, working to prevent harassment and discrimination and advance equity, diversity, inclusion, and social justice at the college.
Currently pursuing her Ph.D in educational leadership from Kathmandu University, Bhawana holds an M.Phil. and an M.A. in English from Pokhara and Tribhuvan Universities, respectively. She was also selected as a "Living Through Lived Experience" fellow for Teach for All in 2019. Bhawana's research at Brookings will focus on supporting the emotional literacy of female teachers in Nepal. Follow Bhawana on Twitter via @bhawana_sh79.
July – December 2021 Echidna Global Scholars 
Nangyalai Attal | Afghanistan
Senior Policy Specialist at the Technical and Vocational Education and Training Authority (TVET-A) of Afghanistan; Founder of Hode
Nangyalai Attal is a senior policy specialist at the Technical and Vocational Education and Training Authority (TVET-A) of Afghanistan. He is the founder of the nonprofit organization Hode—meaning "a resilient decision,"— that is dedicated to promoting girls' education in rural areas. He also briefly served in 2017 as director of the Presidential Decrees and Orders Department in the Office of the Deputy Chief of Staff in Afghanistan. Nangyalai received international recognition in 2014, when the UN Envoy for Global Education awarded him the UN Youth Courage Award for his work in girls' education. He also received a Hopes and Challenges Award in 2016 from former Afghan President Hamid Karzai for his commitment to the education of his fellow Afghans. That same year, the Asia Foundation selected Nangyalai for the highly competitive Development Fellows Program. As an educator, he served as a lecturer at the Dunya University of Afghanistan and at the National Institute of Management and Administration (NIMA).
Mr. Attal is completing his Ph.D. in International Education at the University of Massachusetts, Amherst. He received a Fulbright Fellowship in 2015, which he used to obtain an M.S. in Human Resources from Golden Gate University in San Francisco. Nangyalai's research at Brookings will focus on policy interventions designed to increase girls' participation in formal agricultural education in Afghanistan. Follow him on Twitter via @Nangattal.
Read: Increasing girls' access to formal agricultural education in Afghanistan: Catalyzing the skills needed for agriculture production and food security
Arundhuti Gupta | India
Founder Trustee and CEO of Mentor Together
Arundhuti Gupta is the founder trustee and chief executive officer of Mentor Together, India's first and largest nonprofit organization that provides mentoring relationships and networks to young people from socioeconomically disadvantaged backgrounds. Under Arundhuti's leadership, Mentor Together has established a national partnership of state governments, NGOs, corporate partners, and more than a thousand carefully screened and trained volunteer mentors. In 2020, more than 8,000 young people accessed Mentor Together's unique virtual mentoring platform Mentor To Go, with over 1,000 young people accessing personalized mentorship of their career choice.
She is a World Economic Forum Global Shaper alumna and represented the Global Shapers at the World Economic Forum Annual Meeting at Davos in 2014. Arundhuti also served on the World Economic Forum's Global Agenda Council for India from 2014 to 2016 and as an International Youth Foundation Laureate Global Fellow in 2011.
Arundhuti completed her MSc in Finance at the Manchester Business School in 2009 as a U.K.-India Commonwealth Scholar. She graduated as the top-rank holder from the Bangalore University's Bachelor of Commerce program in 2007. Arundhuti's research at Brookings will explore the role of mentorship in promoting a quality, gender-transformative education for marginalized girls in India. Follow her on Twitter via @arundhutigupta.
Read: Unlocking young women's economic potential through digital mentoring in India
Edem Dorothy Ossai | Nigeria
Founder and Executive Director of MAYEIN
Edem Dorothy Ossai is a development practitioner who works on implementation issues at the intersections of education, youth, and gender policies. Following several years in active legal practice, she established MAYEIN, a nonprofit organization dedicated to promoting inclusive education, positive youth development, and gender equity interventions. MAYEIN has since touched the lives of thousands of disadvantaged young people in Nigeria. As a result of her efforts, in 2016 Edem was selected for the prestigious Mandela Washington Fellowship, a renowned global leadership program for young African leaders. In 2018, she was chosen by the Obama Foundation as an inaugural Obama Scholar.
Edem has a master's degree in Cultural Communication Studies from the University of Ibadan, and a second master's degree in International Development and Policy from the Harris School of Public Policy at the University of Chicago. At Brookings, Edem will explore the impact of remote schooling on the educational trajectories and experiences of girls from low-income families in Oyo State, Nigeria. Follow her on Twitter via @kokoandah.
Read: Gender-responsive education in emergency in Nigeria: Safeguarding girls' presents and futures
Tran Thi Ngoc Tran | Vietnam
Co-founder and Managing Director of ProPath Education Group; Vietnam Country Manager for Girl Rising
Tran Thi Ngoc Tran is co-founder and managing director of ProPath Education Group, an education organization that works to develop the best version of each individual through transformative learning experiences, as well as the inaugural Vietnam country manager for Girl Rising, a nonprofit organization dedicated to ensuring that girls are educated and empowered. Prior to these experiences, Tran worked for nearly two decades in higher education, most recently as academic affairs manager at Fulbright University Vietnam, where she led the accreditation process for the Master's in Public Policy (MPP) program and the development of a new MPP in Leadership and Management, and as deputy director of the International Education Institute at Vietnam National University.
Tran holds a Master's Degree in Education Leadership and Management from the Royal Melbourne Institute of Technology and is currently pursuing her doctoral degree at Andrews University, with a focus on women's leadership and entrepreneurship. She was selected for the Humphrey Fellowship by the U.S. Department of State (2012), the Leadership Fellowship by the East West Center (2009), and the NUFFIC Fellowship by the Dutch government (2009 and 2007).
At Brookings, Tran will explore the experiences and needs of Vietnamese young women participating in entrepreneurial education in the Future for Women Program, funded by the U.S Consulate General in Ho Chi Minh City. Learn more about Tran on LinkedIn.
Read: Gender-responsive education in emergency in Nigeria: Safeguarding girls' presents and futures
June – October 2019 Echidna Global Scholars
Samyukta Subramanian | India
Program Head at the Pratham Education Foundation
Samyukta Subramanian has extensive experience working with senior government officials, private sector partners, and nonprofit leaders to develop and implement early childhood education (ECE) initiatives. She serves as Program Head at the Pratham Education Foundation (Pratham), one of India's largest nonprofits focused on improving quality of education, and leads the Early Childhood Education partnership with the Delhi Government and elementary education initiatives across many Indian states. Recently, she has focused on India's pre-primary education landscape and improving ECE outcomes at scale.
Samyukta holds a Bachelor of Law, an M.A. in Psychology, and a B.A. in Psychology from the University of Delhi. While at Brookings, she will analyze data on the ecosystem surrounding girls' ECE in India, with a focus on government-run preschools. Her research will examine how sociocultural, political, economic, and other factors converge to influence young girls' learning opportunities, which will inform the development of gender-sensitive pedagogical praxis and ECE policy throughout the state.
Read: India's policy on early childhood education
Anil Paudel | Nepal
CEO of Right4Children
Anil Paudel has devoted his career to serving marginalized children and youth in Nepal. He is a founding member of two community-based children and youth development NGOs and currently serves as the CEO of Right4Children (R4C), an education-focused nonprofit that aims to improve the lives of Nepal's most vulnerable children, youth, and their families. Anil leads R4C's Child Friendly School (CFS) project, which adapts school environments to enhance girls' safety. Through CFS, he has spearheaded initiatives to reduce dropout rates and improve quality of learning, including projects to construct sanitary facilities for girls, deliver life skills education, and provide vocational and technical training to increase employability. In his roles at the National Human Rights Commission and Child Welfare Scheme Nepal, he conducted multiple country-wide research studies to show the connection between the status of children's rights and educational opportunities in Nepal. Anil seeks to create strong, demand-driven educational projects that bridge national policy and individual student experience.
Anil holds an M.A. in Development Studies from the Institute of Social Studies, the Netherlands, as well as a Master's degree in Population, Gender, and Development from Pokhara University, Nepal, and a B.A. in English & Sociology from Tribhuvan University, Nepal. While at Brookings, Anil will investigate girls' access to technical and vocational educational training (TVET) in Nepal. He will identify strategies for government and education practitioners to improve gender inclusion in TVET programs and prepare young women to transition smoothly from school to work.
Read: Girls' transitions to work through higher-quality TVET programs in Nepal
Nasrin Siddiqa | Bangladesh
Founder, President, and CEO of Education & Cultural Society
Nasrin Siddiqa has worked for nearly 20 years in schools and NGOs to promote gender equity and access to quality education in Bangladesh, focusing on barriers to girls' education such as child marriage and gender violence. In 2010, Nasrin founded Education & Cultural Society (ECS) and presently serves as its President and CEO. Noticing the lack of science, technology, engineering, and mathematics (STEM) education for girls in Bangladesh, Nasrin launched a flagship project to expand rural girls' access to STEM education opportunities. Through this project, ECS established 30 science and environmental clubs in rural Bangladeshi schools and trained nearly 1,000 teachers to create gender-sensitive classroom environments.
Nasrin holds a Master's degree in Japanese Studies and an M.S. in Botany from Dhaka University. While at Brookings, Nasrin will conduct research to close the gendered STEM education gap between rural and urban Bangladeshi students. She will weave together information about Bangladesh's sociocultural landscape with data collected from 30 rural schools to produce a detailed picture of barriers to STEM education for rural girls, with the hope of finding high level policy solutions.
Read: Barriers to STEM education for rural girls
July – November 2018 Echidna Global Scholars
Sumbal Naveed | Pakistan
Education Specialist, USAID Pakistan
Sumbal's work spans 19 years at both the classroom and policy level. She had been involved in designing a number of education programs, evaluations, and research studies, including the Early Grade Reading Assessment (EGRA). She has also mentored teachers to apply participatory learning methods in schools to help improve children's cognitive skills. She has developed and implemented an adolescent girls focused education and skills development program in Pakistan.
Ms. Naveed holds a Master's degree in Botany from the Islamia University, Bahawalpur and a Master's degree in Educational Leadership and Management from the University of Management and Technology, Lahore. While at Brookings, she will contribute much needed data on the status of girls' education in the Federally Administered Tribal Areas of Pakistan. Her research will also help map stakeholder perceptions on reality, and separate girls' education myths from facts.
Read: The importance of educating girls in the Newly Merged Districts of Khyber Pakhtunkhwa, Pakistan
Jin Chi | China
Program Specialist, UNESCO International Research and Training Centre for Rural Education (INRULED) Associate Professor, Beijing Normal University
Jin leads the Gender Equality and Women Leadership program at INRULED, and coordinates a team of leading national and international experts from various fields in China for girls' and women's development. The projects highlight integrative sustainable approaches, targeting education, health and protection for girls, and women's school and community leadership in poor rural areas. Before INRULED, she had more than 10 years teaching and research experience at universities, and several years of international cooperation and management experience. She was also co-director at a Chinese teacher training center for international schools, and supported the development of private primary schools and kindergartens. Her current work focuses on quality learning and sustainable development, early childhood development, rural women and girls' education and development.
Dr. Chi holds a Ph.D from The University of Hong Kong and has previously held a Visiting Scholarship at Georgetown University. While at Brookings, she will contribute to the integration of gender perspective to early childhood teacher policy, an early intervention for the improvement of learning and development of adolescent girls.
Read: Pathways for gender equality through early childhood teacher policy in China
Eliana Villar Marquez | Peru
Sociologist
Over the past 10 years, Eliana has been independent consultant for the Overseas Development Institute (ODI), in the UK on childhood poverty in Africa and Latin America. Eliana is also an expert in social policies and has published numerous reports in Spanish and English on gender, childhood, and social policies in Peru and globally. She was National Coordinator in Peru of Young Lives, an international longitudinal study of childhood poverty. She has extensive experience in the design and implementation of advocacy strategies and on gender analysis of statistical data. Eliana was previously a Gender Specialist for UN Women in Peru. She has worked as an expert consultant in gender equality for many donors, NGOs, and several agencies of the United Nations system both in Peru and globally. She is member of Grupo Sofia, a network of women researchers in social sciences.
Ms. Villar Marquez holds a M.A. in Public Policy from Duke University. While at Brookings, she will develop research on gender equality and the completion of secondary education by Afro-Peruvian adolescent girls.
Read: Educational gaps among ethnic minorities: The case of Afro-Peruvian girls
Hawah Nabbuye | Uganda
Deputy Country Director, Educate! Uganda
Hawah drives Educate!'s gender equity strategy to help ensure an outsized impact on girls and develop young leaders and entrepreneurs in Uganda. Her experience has allowed her to support over 40 widows and 4000 youth to start enterprises in their local communities. Hawah's vast experience in the education sector including classroom, leadership, mentorship, gender- related initiatives and curriculum reform and policymaking allows her to inform the organization's program strategy, policy, reforms, and scale.
Ms. Nabbuye is an Acumen fellow and holds an MBA from Edinburgh Business School. While at Brookings, she will explore methods teachers are using to empower girls to improve attendance, participation in co-curricular activities, leadership positions, and academic performance.
Read: Gender-sensitive pedagogy: The bridge to girls' quality education in Uganda
July – November 2017 Echidna Global Scholars
Dasmine Kennedy | Jamaica
Assistant Chief Education Officer, Educational Planning Unit in the Ministry of Education
Dasmine's work spans approximately 22 years in the field of education, both at the classroom and policy levels. She has been instrumental in several research undertakings to ensure system-wide improvement in educational quality, including an analysis of the multigrade system in Jamaica. Ms. Kennedy has also been involved in a number of gender-related initiatives, including the Regional Capacity-Building Workshop on Gender Analysis in Education, and the development of the Jamaican Education Sector Development Plan to reflect gender inclusion. She is both a Commonwealth Scholarship Alumnae and a Jamaican Government Scholar.
Ms. Kennedy holds a Master's degree in Curriculum Pedagogy and Assessment from the Institute of Education, University College of London, and a Master's degree in Educational Planning and Management from the International Institute for Educational Planning, UNESCO. While at the Brookings Institution, Ms. Kennedy will be assessing the effectiveness of the Jamaican Policy for the Reintegration of School-Aged Mothers.
Read: Supporting the education of teen mothers in Jamaica
Armene Modi | India
Founder, Ashta No Kai
Armene founded Ashta No Kai (ANK), a non-profit organization to educate and empower rural women and girls in 10 villages near Pune, India, in 1998. Her experience working for gender justice at the grassroots level prompted her to launch interventions to promote the education of rural adolescent girls, including a Bicycle Bank, a scholarship program, and a life skills program. Prior to her calling to girls' education,
Ms. Modi taught English at several universities in Japan focusing on issues of peace education. Ms. Modi holds a Master's degree in International Relations from the Fletcher School of Law and Diplomacy at Tufts University, and a Master's degree in TESOL (Teaching English to Speakers of Other Languages) from Teacher's College, Columbia University. Ms. Modi's research at Brookings will evaluate the impact of ANK's interventions over the last fifteen years to empower and improve the educational outcomes of adolescent girls, while also preventing their early marriages. It will also focus on examining changing gender perceptions in the rural communities in which ANK works.
Read: Empowering adolescent girls: Promising approaches at key tipping points in their lives
Maria Cristina Osorio Vázquez | Mexico
Professor, Universidad Anáhuac Mayab, School of Economics and Business Professor of Public Administration, School of Economics at Universidad Autónoma de Yucatán in Mérida
Maria Cristina has led several projects in women's economic empowerment, and is the author of several research papers focused on the advancement of women's and indigenous people's participation in education, business, and politics in Mexico as a way to create equal opportunity for all of Mexican society.
Ms. Osorio holds a degree in International Relations, a Master's in Economics and Public Administration at the Universidad Autónoma de Yucatán, and she is a Ph.D. Candidate in Innovation and Governance for Sustainable Development at the University of Twente, the Netherlands. Ms. Osorio's research at Brookings aims to fill an important gap in girls' education research by addressing the challenges and barriers to girls' education in Mexico, particularly for Maya girls living in remote areas of the Yucatán peninsula.
Read: Fostering resilience in indigenous Maya girls: The power of education
Damaris Seleina Parsitau | Kenya
Associate Professor and Researcher and the Director of the Institute of Women, Gender, and Development Studies, Egerton University
Damaris is also currently an affiliated Research Associate and Visiting Research Fellow at the University of South Africa, and has previously held Visiting Research Fellowships at the University of Cambridge and the University of Edinburgh. Dr. Parsitau has over twenty years' experience in teaching, research, leadership training, advocacy, affirmative action, and mentorship. Dr. Parsitau is the founder and convener of the Kenya Women Rising, and the Youth and Transformational Leadership Development Programs, both leadership and mentorship incubation programs that invest in women and youth.
A thought leader in girls' education in Kenya, she is also the founder of Let Maasai Girls Learn, an initiative that seeks to rally global, regional, and local action for girls' education throughout Maasailand in Kenya. Dr. Parsitau's research at Brookings will contribute much-needed data on the status of girls' education in Maasailand, as well as stakeholder perceptions on the value of girls' education in the face of Maasai culture and change. Her research also aims to illuminate promising approaches to working with Maasai leadership to advance the educational opportunities of Maasai girls.
Read: How young men can change the gender and social norms of the Maasai people to support girls' education
August – December 2016 Echidna Global Scholars
Ellen Chigwanda | Zimbabwe
Project Manager for the DFID Girls Education Challenge Fund Project (IGATE: Improving Girls Access through Transforming Education) and Country Office Gender Focal Point with CARE International in Zimbabwe
In the past she has also worked as an independent Gender and Social Development Advisor/Consultant for organizations such as the SADC Parliamentary Forum and UN Women, and has worked in various capacities on girls' and young women's empowerment with local NGOs. Ms. Chigwanda holds a Masters in Development Studies degree from the University of the Free State (South Africa) and is working toward a Ph.D. in Development and Management with North West University (South Africa).
Ms. Ellen Chigwanda's research will focus on examining the relationship between girls' education and climate change in rural Zimbabwe, more specifically the impact of drought on girls' education outcomes. Her goal is to develop and make the case for a model for resilience in education programs that will help to keep girls in school during times of extreme climate crisis.
Read: A framework for building resilience to climate change through girls' education programming
Ganga Gautam | Nepal
Associate Professor of English Education at Tribhuvan University in Kathmandu, Nepal
Although his focus has been primarily English language instruction and teacher training, his passion for girls' education motivated him to develop and implement a girls' empowerment program that reached 75 girls in 15 schools in three remote districts in Nepal. Mr. Gautam holds a B.Ed., an M.Ed., and an M.A. of English Language Teaching. He has collaborated with the U.S. Embassy, British Council, the Nepalese Ministry of Education, the Nepal English Language Teachers' Association (NELTA), among others.
Mr. Ganga Gautam's research will focus on examining the impacts of his program with the aim to design an evidence-based girls' empowerment program that can be implemented in some of Nepal's hardest-to-reach communities.
Read: Empowering adolescent girls in rural Nepal
Joyce Kinyanjui | Kenya
Program Manager and the previous Executive Officer at Women Educational Researchers of Kenya (WERK) Ms. Joyce Kinyanjui has been involved in CUE's Learning Metrics Task Force and works closely with ministry officials and those involved in CUE's current Learning Champion collaborations. Ms. Kinyanjui holds a B.A., M.Ed. and is completing her Ph.D. from South Africa where she is studying financial literacy skills of women entrepreneurs in Kenya.
Ms. Joyce Kinyanjui's research entails an 11 county landscape analysis of the life skills and mentorship programs being implemented in government schools and their impact on retention and learning outcomes for girls.
Read: Mentoring for Kenya's marginalized girls
Christine Okudi | Uganda
Education Quality Manager at Promoting Equality in African Schools (PEAS)
Ms. Christine Okudi is an active member of the education community in Uganda, and has over 20 years of experience in education and development. Having worked with many agencies in various capacities in the past. Ms. Okudi holds a B.A. and M.A. in Development Studies from Uganda Martyrs University.
Her research will focus on the role of the Senior Woman Teacher (SWT) within Ugandan schools, with an eye toward providing recommendations for ways to strengthen the impact and effectiveness of the position as a key role in skill development for girls.
Read: Policies for senior women teachers to improve girls' secondary education
August – December 2015 Echidna Global Scholars
Musammat Badrunnesha | Bangladesh
Founder and Chairperson, Empowerment and Human Development Society
Ms. Musammat Badrunnesha has over 15 years of experience on girls' empowerment efforts as a career-oriented administrator, social scientist, and entrepreneur. She is the CEO, founder, and chairperson of Empowerment and Human Development Society and the founding principal of Captain Academy, based in Sylhet, Bangladesh. In the last three years, Ms. Badrunnesha has worked with 300 madrasas providing workshops and trainings for teachers, administrators, youth, and women. She is an alumna of the Community Solutions Program (CSP)—a program of the Bureau of Educational and Cultural Affairs of the U.S. Department of State for community leaders implemented by IREX. During her CSP fellowship, Ms. Badrunnesha worked at the Girls Inc. YWCA in West Central Michigan where she was involved in girls' education programming. She holds a M.Ed. in education from Ahsanullah University of Science and Technology and a M.A. in history from Bangladesh National University as well as a B.Ed. in education and a B.A. in social science from Bangladesh National University.
Ms. Musammat Badrunnesha's research at Brookings will focus on current approaches to and challenges in providing girls' education through madrasas in Bangladesh. She will examine potential strategies for reducing the girls' drop-out rate and ways of improving quality schooling in madrasas.
Read: Improving the quality of girls' education in madrasas in Bangladesh
Dileni Gunewardena | Sri Lanka
Professor of Economics, University of Peradeniya
Dr. Dileni Gunewardena is a professor of Economics at the University of Peradeniya, Sri Lanka and has previous research experience in empirical analyses of poverty, child nutrition, and gender and ethnic wage inequality. She is a Global Development Network Research Award winner, a Fulbright Research Scholar Alumnae at the University of California-Riverside, and has consulted for the United Nations Development Program, the World Food Program, and the World Bank. Dr. Gunewardena serves on the scientific committee of the Partnership for Economic Policy research network and is a regional co-coordinator for South Asia of the academic steering committee of Global Association of Master's in Development Practice Programs. She holds a Ph.D. and M.A. in economics from American University and a B.A. economics from the University of Peradeniya.
While at Brookings, Dr. Dileni Gunewardena will explore why Sri Lanka has been unable to translate its impressive achievements in girls' education into greater female labor force participation.
Read: Why aren't Sri Lankan women translating their educational gains into workforce advantages?
Jamila Razzaq | Pakistan
Education Adviser, Aga Khan Foundation Pakistan
Dr. Jamila Razzaq is the education adviser at Aga Khan Foundation Pakistan (AKFP). She leads AKFP's education program and projects on strengthening teacher education, early childhood development, and educational development as well as improvement projects in multiple regions in Pakistan. Before joining AKFP, Dr. Razzaq was working as a research associate at the school of education at the University of Glasgow. She has 23 years of teaching and research experience, during which she has focused on issues of educational reform such as policy and practice, teacher professionalism, educational development, Pakistani education system, and gender issues. Dr. Razzaq has conducted research and presented on a variety of topics including gendered views on career choices, girls' education, and women's access to health facilities in Pakistan as well as educational change management and experiences of school leaders in the implementation of educational reforms. Dr. Razzaq holds a Ph.D. from the University of Glasgow, a M.A. in educational planning and management from Allama Iqbal Open University, a M.A. in English Literature from Bahauddin Zakariya University, and a B.A. in psychology from Government College from Women.
Dr. Jamila Razzaq will explore contextualized, flexible, and adaptable community-based education models as possibilities for girls' education in Pakistan.
Read: Community-supported models for girls' education in diverse contexts in Pakistan: Key issues for policy and practice
Suman Sachdeva | India
Technical Director of Education, CARE India
As a strong promoter of quality education with a passion for ensuring the provision of quality education to children, especially girls from marginalized settings, Dr. Suman Sachdeva has been working as the technical director of education at CARE India since 2010 leading the Girls Education Program. Her interests focus on out-of-school girls, leadership, and early grade reading in children. She has over two decades of experience with time spent as a practitioner in elementary education, pedagogy, and research in the areas of gender, child development, and community mobilization. In the past she has worked with the UNICEF Education Section and led an innovative life-skills project with a national NGO in the South Asia working for children in difficult circumstances. Dr. Sachdeva has planned and implemented an integrated education program with a focus on quality education for street and working children, and provided technical support at the country and state levels to programs including Education for All. She holds a Ph.D. in education, a dual master's (M.Ed. and M.Phil.) in education gender studies/child development, and a B.Ed. in education focusing on/child development/mental health/gender studies from the University of Delhi.
As an Echidna global scholar, Dr. Suman Sachdeva will explore and understand more intensely the various social, pedagogical, and policy barriers that hinder girls in tribal settings from accessing a quality early grade reading program in the primary government schools.
Read: Reading solutions for girls: Combating social, pedagogical, and systemic issues for tribal girls' multilingual education in India
August – December 2014 Echidna Global Scholars
Mayyada Abu Jaber | Jordan
CEO and Founder, World of Letters
Ms. Abu Jaber has over 10 years of experience in education strategy, advocacy and development. She is the founder and CEO of World of Letters, a social enterprise dedicated to promoting quality education in the Arabic language by providing innovative program solutions and consultancy services to the education sector. Additionally, she was the founding CEO of Jordan Education for Employment, which she continues to support as a member of the board of directors. In 2004, she contributed to the Education Reform for Knowledge Economy Support project at the Jordanian Ministry of Education, where she provided national teacher training and was instrumental in the development of the Management Information Stream curriculum. Moreover, she has also worked as an education consultant to Queen Rania Abdullah II of Jordan, and collaborated closely with USAID on projects related to youth and environmental education. Ms. Abu Jaber attained her M.Sc. in Environmental Geology from Duke University, and her B.Sc. in Geology and Mineralogy from the University of Jordan.
During her residency at Brookings, Ms. Abu Jaber's research focused on the relationship between gender bias in the education curriculum and the role of women in Jordanian society as an economic provider and social contributor. More specifically, her research examined the gender sensitivity of the education system by assessing the manner in which gender concepts are framed in national textbooks for grades 1-10.
Read: Breaking through Glass Doors: A Gender Analysis of Womenomics in the Jordanian National Curriculum
Relebohile Moletsane | South Africa Professor and J.L. Dube Chair in Rural Education, University of KwaZulu–Natal
As the J.L. Dube Chair in Rural Education at the University of KwaZulu–Natal, Professor Moletsane has extensive experience in educational development, curriculum studies, and other issues at the intersection of gender and education. She acted as the director of the Gender and Development Unit at the Human Sciences Research Council until 2010, and was formerly a senior lecturer at the University of Natal. The author of several articles and book chapters, her publications have concentrated on the applicability of digital technologies to quality education, developmental strategies, and poverty alleviation within rural contexts. In addition, she sits on several editorial committees, including those for the Journal of International Education and Leadership and the International Journal of Girlhood Studies.
Professor Moletsane received her Ph.D. and M.S. in Education from Indiana University Bloomington, and her B.Ed. from the University of Fort Hare. Professor Moletsane's work examined the barriers that confront girls in South Africa as they pursue their primary and secondary education. With a central focus on the effects of unplanned pregnancy on girls' participation and attendance in schools, her research will identify possible interventions for rectifying this issue.
Read: The Need for Quality Sexual and Reproductive Health Education to Address Barriers to Girls' Educational Outcomes in South Africa
Nima Tshering | Bhutan
Professional Assistant, His Majesty the King of Bhutan
Through his work as a professional assistant as well as a former deputy royal chamberlain to the King of Bhutan, Mr. Tshering has contributed to the implementation of several social welfare programs in the region, including a land redistribution effort for the poorest members of Bhutanese society. During a three-year period, he conducted interviews with impoverished families in over 300 remote villages in the Himalayas, where he sought to understand their hardships and give voice to their concerns. Since then, he has held other positions within the Bhutanese government, worked as a public policy consultant for the World Bank, and was named a young global leader by the World Economic Forum in 2013. Mr. Tshering holds a M.P.A./I.D. from the Harvard Kennedy School of Government, a M.E.M. from the University of Canterbury, and a B.Sc. in Electrical Engineering from the University of Kansas, which he attended as a Fulbright scholar.
Mr. Tshering's research focused on the state of girls' education in Bhutan. While gender parity in primary education has been achieved in the country, an enrollment gap still exists in tertiary and technical education. Against this backdrop, he examined methods for promoting girls' education in Bhutan, particularly for students from disadvantaged backgrounds.
Read: Informing the Blueprint: Bhutan's Strategy for Girls' High-Quality Learning Outcomes
August – December 2013 Echidna Global Scholars
Adefunke Ekine | Nigeria
Lecturer, Tai Solarin University Of Education, Ijagun, Ogun State
Dr. Ekine is a lecturer at Tai Solarin University of Education in Ijagun, Ogun State and has more than two decades of experience in school administration and teaching. She holds a Ph.D. in early childhood education from the University of Ibadan. Additionally, she has a Masters in early childhood education and a Post-Graduate Diploma in education from the University of Ibadan as well as a B.S. in food science and technology from University of Ife. She serves as the country liaison for the Association of Childhood Education International (ACEI) and is presently the state president of Organisation Mondiale Pour L'Education Prescolaire (OMEP), an international organization that caters for the well-being of children 0-8.
While at Brookings, Dr. Ekine examined gender-sensitive methods of teaching to promote the interest and boost the performance of primary school girls in science. Her research was aimed at informing both her work with student teachers at the classroom level and her advocacy for policies that promote education quality and equity in Nigeria.
Read: Improving Learning Opportunities and Outcomes for Girls in Africa
Madalo Samati | Malawi
Director of Programs, Creative Center for Community Mobilization
Through her work with the Creative Centre for Community Mobilization (CRECCOM), Ms. Samati has designed and led the implementation of community mobilization efforts to support education access and quality, HIV & AIDS prevention, gender sensitization and equity and anti-child labor campaigns. She has over 15 years of experience in Action Research, Theatre for Social Change, Participatory Rural Appraisal/Participatory Learning and Action, capacity building for grassroots structures, Gender Responsive Programming, Advocacy, and Project Monitoring & Evaluation. Ms. Samati holds a M.A. in sustainable development from Brandeis University and a B.A. in the humanities from Chancellor College at the University of Malawi.
Ms. Samati's research centers on the relationship between cultural change and education policy. She has examined girls' scholarship programs as well as in-school and out-of-school factors that affect girls' learning opportunities and outcomes. While at Brookings, Ms. Samati's research focused on the obstacles to the implementation of key policies – such as the readmission policy that allows pregnant girls to stay in and return to school – on girls' education in Malawi.
Read: Improving Learning Opportunities and Outcomes for Girls in Africa
Judith-Ann Walker | Nigeria
Managing Director, development Research and Projects Centre (dRPC)
Dr. Walker, originally from Trinidad and Tobago, has over 18 years of experience as a development practitioner in northern Nigeria, where she co-founded the development Research and Projects Centre (dRPC). As the dRPC's Executive Director, she has secured competitive research and implementation grants for innovative girls' education and public health interventions from a host of development partners, including the Ford Foundation, USAID Nigeria, the David and Lucile Packard Foundation, the World Bank, the Bernard Van Leer Foundation and the John D. and Catherine T. MacArthur Foundation, to implement and research girls' education and public health interventions. Dr. Walker is the recipient of an Ashoka Innovators Fellowship (2004) and a published author. She holds a Ph.D. in development studies with a specialization in gender, education and industrial policy development as well as a M.A. in development studies and public policy and administration from the Institute of Social Studies at Erasmus University in Rotterdam in the Netherlands. Additionally, she holds a Post-Graduate Diploma in decentralization, rural planning and administration in the developing world from the Department of Development Co-operation in Ministry of Foreign Affairs in Berlin, Germany, and a B.S. in government and public administration from the University of the West Indies in St. Augustine, Trinidad.
While at Brookings, Dr. Walker's research focused on the effectiveness of keeping girls in school as a strategy for reducing high rates of early marriage in West Africa. Her study built on her prior research and on data she had collected on the status of education and child marriage in the region, as well as reviews of programs and policies to promote girls' education and laws related to girls' rights.
Read: Improving Learning Opportunities and Outcomes for Girls in Africa
July – December 2012 Center for Universal Education Guest Scholars
Abraha Asfaw | Ethiopia
Lecturer in the department of Curriculum and Teacher Professional Development Studies at Addis Ababa University in Addis Ababa, Ethiopia
Since 2005, Asfaw has taught at Addis Ababa University in the department of Curriculum and Teacher Professional Development Studies in the College of Education and Behavioral Studies at Addis Ababa University. His education expertise stems from his experience as a secondary school mathematics teacher, teacher trainer, and student dean. Following these positions, Asfaw served as deputy bureau head for the provincial Tigray Bureau of Education, where he developed training materials and textbooks and evaluated curricula. Asfaw is a Ph.D. candidate in curriculum design and development at Addis Ababa University. He received a Master of Arts in psychology, specializing in measurement and evaluation, as well as in curriculum and instruction and a Bachelor of Arts in pedagogical science from Addis Ababa University.
In Ethiopia, girls represent only a quarter of the tertiary-level students, with the majority of them dropping out of school before the end of their first year. Abraha Asfaw's research explored the competencies that promote the transition from secondary to tertiary education in order to help female students complete their university studies.
Read: Gender Inequalities in Tertiary Education in Ethiopia
Khadim Hussain | Pakistan
Founder and chief executive officer of Grace Association Pakistan in Islamabad, Pakistan
Through his non-profit organization, Grace Association Pakistan, Hussain focuses on empowering and improving the quality of life in marginalized and vulnerable communities in the least developed areas of Pakistan. He has engaged in behavioral change projects to promote girls' education in Pakistan with support from community-based organizations such as Waliul Asr Falahi Anjuman, Karakuram Development Union (KDU), the Baltistan NGOs Network, the Canadian International Development Agency's Gender Equality Resource Center and the Leonard Cheshire Disability and Development Program, Pakistan. Hussain has also worked for the United Nations High Commission for Refugees in Islamabad. Hussain holds a B.A. in civics and economics from the University of Punjab. He also holds certificates in educational leadership and management from the Aga Khan University and in development planning and management from IUCN-Northern Areas Conservation Strategy Support Program.
While Pakistan is still far from achieving universal primary education by 2015, girls and children with disabilities have fallen particularly behind in education access and quality. Khadim Hussain examined how fostering inclusive education through community school networks can increase enrollment and retention, and improve learning outcomes for marginalized groups and their communities.
Read: Fostering Inclusive Education in Pakistan – Access and Quality for All Children Through Community School Empowerment Networks
Urvashi Sahni | India
Founder and chief executive officer of the Study Hall Education Foundation in Lucknow, India
Study Hall Educational Foundation aims to bring the benefits of education to all levels of society throughout India by establishing primary and secondary schools, teacher training institutions, open school classes, vocational training programs and adult literacy programs. Sahni has established three K-12 schools, serving 3000 students including middle class urban children, disadvantaged girls from poor areas and rural children. She is also the co-founder and director of The Digital StudyHall, supported by an Ashoka fellowship, which extends the pedagogical practices developed by the foundation to rural and urban schools in Uttar Pradesh and throughout India. Sahni holds a Ph.D. and Master of Arts in education from the University of California, Berkeley. She also received a Master of Arts in philosophy from the University of Lucknow, India and a Bachelor of Arts in political science from the University of Pune, India.
India has shown tremendous progress in global education discourse from inputs to outcomes, but India's government needs to move from enrollment numbers to achieving the goal of gender equality. In a case study on empowerment education, Urvashi Sahni argued that feminist pedagogy is critical to serving the needs of girls because it helps shift the focus from learning outcomes to life outcomes.
Read: From Learning Outcomes to Life Outcomes – What can you do and who can you be?
January – June 2012 Center for Universal Education Guest Scholars
Pamhidzayi Berejena Mhongera | Zimbabwe Projects Manager at MicroKing Savings and Credit Company in Harare, Zimbabwe
Ms. Berejena manages donor funded microfinance projects aimed at building sustainable livelihoods for vulnerable groups in poor urban and rural communities in Zimbabwe. In addition to her work at MicroKing Savings and Credit Company, she is the founding member of Blossoms Children Community, a private voluntary organization supporting orphans and other vulnerable children and their families. For 10 years, Berejena worked as a human resources officer, salaries and benefits manager, and compensation and staff wellness manager for Kingdom Financial Holdings Limited. She has also worked with Mercy Corps, International Relief and Development, Practical Action and the International Labour Organisation to plan and implement their microfinance projects. Berejena is a Ph.D. candidate working on her social studies dissertation at the University of Zimbabwe. She has a M.S. in development and project planning from the University of Bradford in the United Kingdom and a B.S. in sociology and gender development studies from Women's University in Africa.
Ms. Berejena examined community-based educational strategies and individualized educational plans to ensure that orphan girls in Zimbabwe do not fall through the social services cracks or get lost in education transitions. Her research focused on service delivery reform alongside community collaboration in an effort to promote the psychosocial well-being of orphan girls.
Read: Coordinating education transitional services for adolescent orphan girls in Zimbabwe
Mary Otieno | Kenya
Lecturer of Educational Planning and Economics of Education Research at Kenyatta University in Nairobi, Kenya
Prior to joining Kenyatta University, Dr. Otieno worked as a research executive for Research International TNS in addition to her role as an instructor at a government primary teacher training college. Otieno received her Ph.D. in educational planning and economics of education research from Kenyatta University, where she analyzed Kenya's education policies and internal factors that inhibit change. She is also currently a member of Women Education Researchers of Kenya (WERK) and Nyanza Education Women Initiative (NEWI); both these initiatives promote girls' education through enhanced participation and mentoring. Dr. Otieno's principal areas of research include capacity building and networking, specifically pertaining to gendered education.
In rural Kenya, adolescent girls stagnate in performance and eventually drop out of school altogether. Dr. Otieno investigated the impact of mentoring girls at the primary school level and its impact on increased attendance, retention and improved academic performance over time.
Read: The Impact of Mentoring on Learning Outcomes Adolescent Girls and the Challenges of Menstruation
Babita Rana | Nepal President and Chairperson of Power to the People Nepal in Kathmandu, Nepal
In an effort to promote the well-being of women and children, Ms. Rana established Power to the People Nepal — a non-profit organization that supports vulnerable and socially-excluded groups through mobilizing village clusters to build self-reliance, empowering girls and women as change agents and forging effective partnerships with local organizations. Prior to establishing the organization, Rana led a women's entrepreneurship development program for economic empowerment as project director at Business Service Centre (BSC) Project. Before joining the BSC Project, she worked with the United Nations Population Fund in Nepal as a research assistant and program associate. Rana holds masters degrees in sociology from Tribhuvan University in Nepal, and in women's and gender studies from San Francisco State University. She received her B.A. in economics also from Tribhuvan University.
Trafficking of adolescent girls is a major obstacle to education in rural Nepal. Ms. Rana examined government and donor approaches providing access to school, as well as the causes of high dropout rates among girls in secondary school.
Read: Adolescent Girls' Access to Secondary Education in Nepal