The war on terrorism has raised profound questions of domestic governance—not primarily about power or policy, but about the capacities of government agencies, their personnel, procedures, work habits and styles, and ability to interface with each other. These are the "workways of governance." As the aftermath of the tragic events of September 11, 2001, made very clear, shortcomings and defects in the workways of governance are all too often manifested only in times of crisis or scandal—after the damage is done. How much better it would be to design for government a version of the periodic physical examination, where tests of various types, together with the physician's observations and the patient's own testimony, combine to help define the patient's status and prospects. The Workways of Governance project, sponsored by the Governance Institute, was begun in 1997 in response to a growing concern that institutions of national government have evolved into structures and developed procedures and customs that constrain their workers and hamper their collective effectiveness. A unique feature of the project is the development of a periodic review of the quality of institutional life and work in government. Guidelines for evaluating and monitoring governmental entities will be established, and implemented annually or biennially. The resulting reports consist of both objectively measured data and subjective evaluation, with the ultimate aim of generating positive change toward improving the capacity of government. In this first volume of analysis arising from the Workways of Governance project, contributors apply these general guidelines to evaluate the leading institutions of the federal government, as listed in the first three articles of the Constitution: the House of Representatives, the Senate, the presidency (focusing on White House organization and staffing), the executive branch (focusing on the civil service), and the federal judiciary.
Related Books
Between Principles and Politics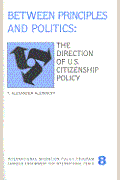 Setting National Priorities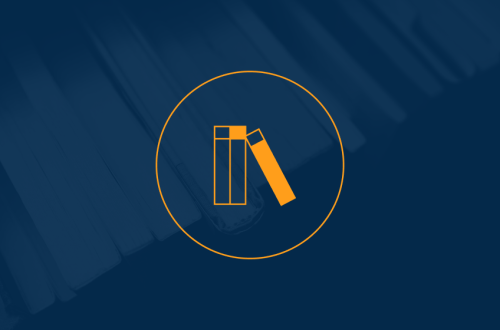 Deregulating the Public Service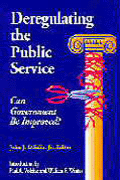 Roger H. Davidson is a professor emeritus of government and politics at University of Maryland, a fellow of the National Academy of Public Administration, and a founding director of the Governance Institute. He has been a visiting professor at the University of California, Santa Barbara, as well as Johns Hopkins, Georgetown, American, and George Washington universities, and has lectured or conducted seminars on U.S. politics and policymaking throughout this country and in Europe, South America, Africa, India, and Japan. His many works on national government and policymaking include (with Walter J. Oleszek) Congress and Its Members (8th edition, CQ Press, 2002), the leading textbook on the subject.