An increasingly popular view holds that institutions–in particular, the rule of law–are the keys to unlocking the developing world's full growth potential. But what exactly does this mean? Which legal institutions matter and why? How can policymakers use this knowledge to promote growth?
In The Law-Growth Nexus, Kenneth Dam brings five decades of experience as a legal scholar and policymaker to bear upon these questions. After reviewing the burgeoning literature on legal institutions and economic development, Dam unpacks the "rule of law" concept. Successive chapters analyze enforcement, contracts, and property rights—the three concepts that collectively define rule of law—and examine their roles in the real estate and financial sectors. Dam uses an extended analysis of China to assess the importance of the rule of law. This case study illustrates several of the book's central themes, including the difficulty of building a strong, independent judiciary and firstclass financial sector. The stark fact is that many parts of what we call the developing world have stopped developing, while other regions have seen a slowdown in once-promising growth. Could new or better legal institutions help jumpstart these economies? In exploring this question, Th e Law-Growth Nexus goes beyond regression results to examine the underlying mechanisms through which the law, the judiciary, and the legal profession influence the economy. The result is essential reading for analysts and policymakers facing the challenges of legal and economic reform.
Related Books
The Economy of Puerto Rico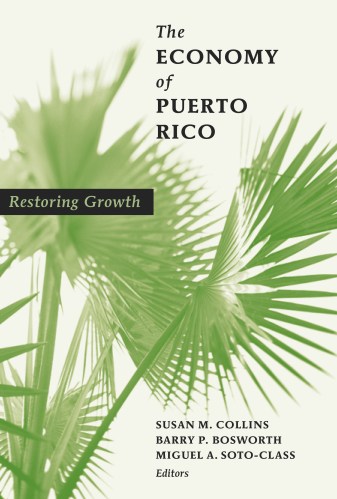 Government Failure versus Market Failure
The Road to War
Kenneth W. Dam is Max Pam Professor of American and Foreign Law and senior lecturer at the University of Chicago Law School and a senior fellow at the Brookings Institution. He served as deputy secretary of the Treasury from 2001 to 2003 and as deputy secretary of state from 1982 to 1985. He is the author, most recently, of The Rules of the Global Game: A New Look at U.S. International Policymaking (University of Chicago, 2001).