The Future of Domestic Capital Markets in Developing Countries addresses the challenges that countries face as they develop and strengthen capital markets. Based on input from the world's most prominent capital market experts and leading policymakers in developing countries, this volume represents the latest thinking in capital market development. It captures the views of a global gathering of experts, with perspectives from developing and developed countries, from all regions of the world, from the public and private sector.
This volume should be of interest to senior financial sector policymakers from developed and developing countries in securities and exchange commissions, regulators, central banks, ministries of finance, and monetary authorities; private sector executives in stock exchanges, bond markets, venture capital markets, and investment funds; and researchers and academicians with an interest in capital market development in emerging markets. What are the key factors threatening the development and survival of stock exchanges in developing countries? What domestic strategies are needed to protect the future of local markets? Should exchanges consider linkages or alliances? Merging with, or buying up, other exchanges? Demutualization? The volume provides practical guidance on strategies such as nurturing issuers, improving rules and institutions, addressing regulatory challenges, and sequencing reforms. The contributors address a variety of country experiences, and suggest steps that policymakers and practitioners in emerging markets can take to promote an orderly transition toward efficient, well-regulated, and accessible capital markets.
Contributors include Reena Aggarwal (Georgetown University), Alexander S. Berg (World Bank), Alan Cameron (Sydney Futures Exchange), Olivier Fremond (PSACG), Amar Gill (Credit Lyonnais Securities Asia), Gerd Hausler (IMF), Jack Glen (International Finance Corporation), Peter Blair Henry (Stanford University Graduate School of Business), Patricia Jackson (Bank of England), Ruben Lee (Oxford Finance Group), Robert Litan (Brookings Institution), Clemente Luis del Valle (Securities and Exchange Commission of Colombia), Sanket Mohapatra (Columbia University), Alberto Musalem (World Bank), Dilip Kumar Ratha (World Bank), Ajit Singh (University of Cambridge), Philip Suttle (DECPG), V. Sundararajan (IMF), Thierry Tressel (IMF), Philip Turner (Bank for International Settlements), and Piero Ugolini (IMF).
Authors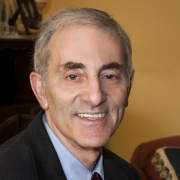 Robert E. Litan is a senior fellow in Economic Studies at Brookings and vice president for research and policy at the Kauffman Foundation. Michael Pomerleano is lead financial specialist in the Financial Sector Operations and Policy Department of the World Bank. V. Sundararajan is deputy director of the Monetary and Financial Systems Department at the International Monetary Fund.