Does the relentless pursuit of a single policy objective–on which there are deeply felt opposing positions—endanger governmental and political institutions that citizens value and depend on? Out of concern that the abortion dispute might pose just such a question, the Brookings Institution invited pro-life and pro-choice activists to join a group of public affairs experts at a symposium on the effects of the dispute on the American system. This volume presents an introductory essay that explains the issues involved, the appraisals that provided the starting point for the symposium discussion, and a summary of the reactions of symposium participants. Lawrence M. Friedman appraises the abortion dispute in a constitutional context, focusing on the 1973 Supreme Court decision, Roe v. Wade, which legitimized abortion under certain ground rules. Roger H. Davidson considers the effects of the abortion dispute on congressional procedures. G. Calvin Mackenzie discusses the ways in which the presidential appointment process has been affected by the consideration of nominees's views on abortion. John E. Jackson and Maris A. Vinovskis analyze the role of abortion as a single issue in electoral politics. A historical note by Cynthia E. Harrison reviews the Prohibition experience, an earlier attempt to regulate conduct by constitutional restraint. The general conclusion of the scholars who wrote these essays as well as the activists and others participating in the symposium was that the abortion dispute does not jeopardize governmental institutions. Even the unprecedented or unique political techniques used by the advocates on both sides are regarded as within the norms of traditional American politics.
Related Books
In Search of Retirement Security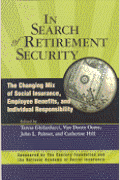 Middle Eastern Minorities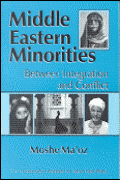 Comparative Disadvantages?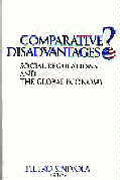 Gilbert Y. Steiner organized the symposium and wrote the introduction and summary. A senior fellow in the Brookings Governmental Studies program, his other Brookings books are the The State of Welfare (1971), The Children's Cause (1976), and The Futility of Family Policy (1981).