American Supporters of free trade are on the defensive. Record U.S. trade deficits are fueling demands from industry, Congress, and the public for tariffs, import quotas, and other protectionist measures that could reverse America's long-standing commitment to open markets and sacrifice much of the economic progress experienced in recent years.
In Saving Free Trade: A Pragmatic Approach, Robert Z. Lawrence and Robert E. Litan analyze both the allure of protectionism and the problems associated with free trade, proposing reasonable, cost-effective ways of helping industries, workers, and communities battered by intense import competition.
The book focuses on the escape clause of the U.S. Trade Act of 1974, meant to provide domestic industries temporary shelter from severe import competition, and the trade adjustment assistance program, designed to provide direct aid to companies, workers, and communities injured by imports. The authors analyze the assumptions and implication of the many current congressional attempts to amend the provisions of the escape clause and the assistance program. They then set forth their own proposals, including new definitions of import injuries, modifications of provisions for providing relief for beleaguered companies, new standards for compensating and retaining displaced workers, and a plan for insuring communities against severe losses to their tax bases if local industries fail because they can no longer compete.
Saving Free Trade provides a detailed but nontechnical introduction to the complex implications of amending trade policy and shrewd, innovative proposals for improving America's ability to adapt to rapid changes in world markets.
Related Books
Self-Enforcing Trade
The Market for Virtue
Global Trade
The Market for Virtue
David Vogel
July 28, 2006
The End of Nostalgia
Global Trade
The End of Nostalgia
Diana Villiers Negroponte
June 17, 2013
Authors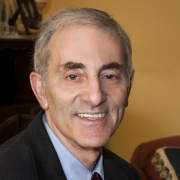 Robert Z. Lawrence is Albert L. Williams Professor of International Trade and Investment at the Kennedy School of Government. He is also a senior fellow at the Institute for International Economics, and a research associate at the National Bureau of Economic Research. He served as a member of the President's Council of Economic Advisers from 1998 to 2000. Lawrence has also been a senior fellow at the Brookings Institution. His books include Globaphobia: Confronting Fears about Open Trade (Brookings, 1998) and Single World, Divided Nations? International Trade and the OECD Labor Markets (Brookings/OECD, 1996).
Robert E. Litan is a senior fellow in Economic Studies at Brookings and vice president for research and policy at the Kauffman Foundation.