An insider's analysis of the Arab-Israeli conflict and peace process.
Middle East Maze: Israel, the Arabs, and the Region is an expanded and updated version of Itamar Rabinovich's The Lingering Conflict, published by Brookings in 2012. This new book offers a unique narrative of the Arab-Israeli conflict and peace process by a senior academic historian who has served as Israel's ambassador to the United States and as a peace negotiator with Syria.
Rabinovich places the Arab-Israeli relationship in the larger context of Middle Eastern regional and international politics. He also examines Iran's and Turkey's new roles in the region. An equally important place is given to the U.S. policy in the Middle East and to the U.S. special relationship with Israel.
This revised new edition covers the signing of the Abraham Accords, the new policies pursued by the Trump and Biden administrations, the full-fledged Syrian civil war, the heyday of the Islamic State, Russia's military intervention in Syria, the Iranian nuclear drive, and the lengthy domestic political crisis in Israel.
Related Books
War of Visions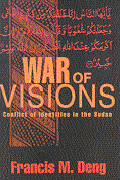 The Egypt-Israel Peace Test
Praise for Middle Eastern Maze
"Adding new material to and bringing up-to-date his 2003 history of Israel's foreign policy relations, Rabinovich's new book, The Lingering Conflict, reflects the author's keen strategic insights and the perspective gained as an important participant in key Arab-Israeli negotiations. With its informed analysis of the consequences of the Arab Spring, this book makes a major contribution toward understanding the tangled issues that stand in the way of Middle East peace."— Dr. Henry A. Kissinger, former U.S. Secretary of State
"There is no better guide than Itamar Rabinovich to the story of Israel and the Arabs over the past half-century. His careful chronicle of peacemaking efforts makes depressing reading, as a story of courageous efforts that failed and opportunities that were missed. In this new edition, Itamar's Rabinovitch's book is even more the essential go-to resource for people who want to understand Israel in the Middle East."— David Ignatius, columnist for the Washington Post and author of Blood Money
"Middle Eastern Maze is the latest of the essential books on Middle East politics by Itamar Rabinovich, one of the foremost scholars of the region. Partly an update of an earlier volume, but loaded with new and informative insights, this book draws on Rabinovich's intimate knowledge of Arab and Israeli politics, as well as his engagement in active diplomacy in the 1990s. It is a masterful volume, accessible to the general public, and an important read for regional experts."— Daniel Kurtzer, Woodrow Wilson School, Princeton University; former U.S. ambassador to Egypt and Israel