The collapse of U.S. productivity growth since the late 1960s has been the most severe and persistent of recent economic problems. This volume reviews the extent of the growth slowdown, evaluates several contributing factors, and suggests strategies for improvement. The authors find that inflation, recessions, oil price fluctuations, and other economic disruptions in the 1970s had an averse effect on economic performance, but, they suggest, a slowing in the pace of innovation and a failure to exploit the benefits of innovation also contributed to the weakness in productivity. Baily and Chakrabarti provide a comprehensive assessment of U.S. technology policy and its importance to growth. They argue for continued support of basic science, even though strength in this area does not give the U.S. economy an immediate competitive advantage, and advocate increased support for "middle ground" and commercial research. They conclude that this support must be structured to preserve the advantages of the market.
Related Books
World Employment Report 2001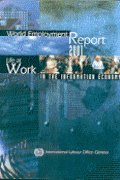 Manufacturing on the Move
U.S. Economy
Manufacturing on the Move
Robert W. Crandall
June 2, 1993
Women, Gender and Work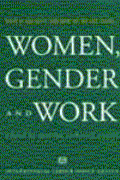 Martin Neil Baily is the director of the Business Initiative at Brookings. He was chairman of the Council of Economic Advisers from 1999 to 2001. He is the author of Transforming the European Economy (Institute for International Economics, 2004).
Alok K. Chakrabarti is Associate Vice President for Research and William A. Mackie Professor of Commerce and Engineering at Drexel University.