From race to speech, from religion to school funding, from discipline to special education, few aspects of education policy have escaped the courtroom over the past fifty years. Predictably, much controversy has ensued. Supporters of education litigation contend that the courts are essential to secure student (and civil) rights, while critics insist that the courts distort policy and that the mere threat of litigation undermines the authority of teachers and administrators.
From Schoolhouse to Courthouse brings together experts on law, political science, and education policy to test these claims. Shep Melnick (Boston College) and James Ryan (University of Virginia School of Law) draw lessons from judicial efforts to promote school desegregation and civil rights. Martha Derthick (University of Virginia), John Dinan (Wake Forest University), and Michael Heise (Cornell Law School) discuss litigation over high-stakes testing and school finance in the era of No Child Left Behind. Richard Arum (New York University), Samuel R. Bagenstos (Washington University Law School), and Frederick M. Hess (American Enterprise Institute) analyze the consequences of court rulings for school discipline, special education, and district management. Finally, editors Joshua Dunn and Martin R. West probe the tangled relationship between religious freedom, student speech, and school choice.
Related Books
Teachers versus the Public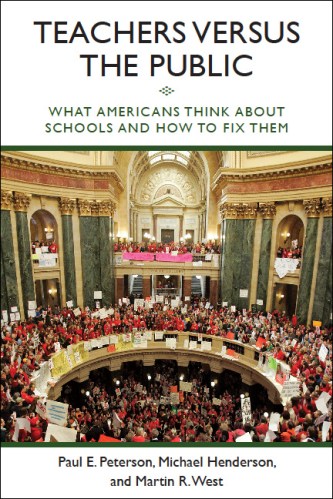 Earning and Learning
Education
Earning and Learning
Susan E. Mayer, Paul E. Peterson
August 1, 1999
The Tracking Wars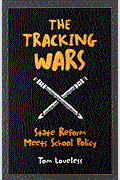 Education
The Tracking Wars
Tom Loveless
July 1, 1999
Joshua Dunn is assistant professor of political science at the University of Colorado–Colorado Springs and the author of Complex Justice:The Case of Missouri v. Jenkins (University of North Carolina Press, 2008). Martin R.West is assistant professor of education, political science, and public policy at Brown University and executive editor of Education Next.With Paul E. Peterson, he edited School Money Trials (Brookings, 2006) and No Child Left Behind? (Brookings, 2003).